There is something about vintage items that inspires my soul. The craftsmanship of a handmade item, the incredible quality of materials used, and the patina that an item develops over time is such a beautiful thing! And there is an extra special space in my heart for architectural salvage pieces, ever since I begged my dad to save my great grandparents' house when I was eight years old.
Friends, there is a treasure of a store here in Toledo, Ohio that does amazing work by saving old pieces from the wrecking ball or dumpster. My husband and I discovered Architectural Artifacts shortly after we purchased our little castle at an auction. The owners, Bob and Jane, have spent years rescuing pieces from old houses that would have otherwise been destroyed. When people plan to remodel their older home or a home is slated to be demolished, Jane and Bob purchase architectural pieces from the house as well as plumbing, lighting, art, and decorative pieces. The result is a store that has an amazing selection of architectural antiques and vintage items that have been saved from destruction. Friends, I'm telling you, just walking into the front door of their store thrills my very soul!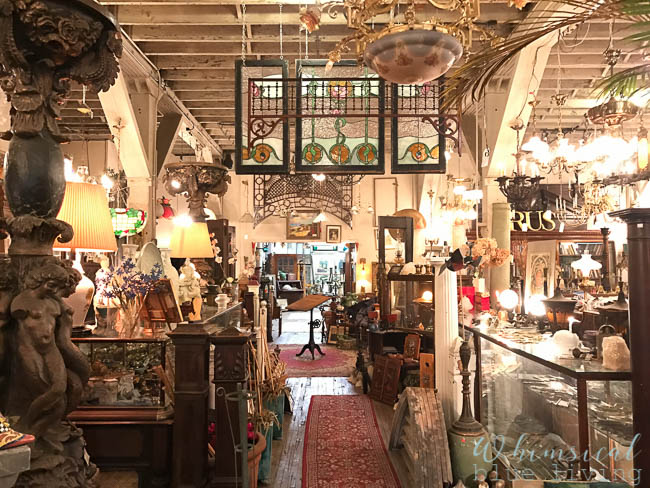 I've been to several architectural salvage stores over the last few years, and Architectural Artifacts is by far my favorite. They are very selective about what they purchase and sell, and the quality of their pieces is stunning. The thing that I love the most, though, is how knowledgeable they are about architecture and design. When we first purchased our little castle they were able to identify so many of the original details based on pictures we shared with them, as well as share advice on how to go about our restoration project that has saved us a tremendous amount of money while creating a beautifully designed home. They know so much about their inventory and can provide authentic period specific options for restoration projects and help to incorporate true vintage style into newer construction. They've even sold pieces to Hollywood for use in period specific sets for films!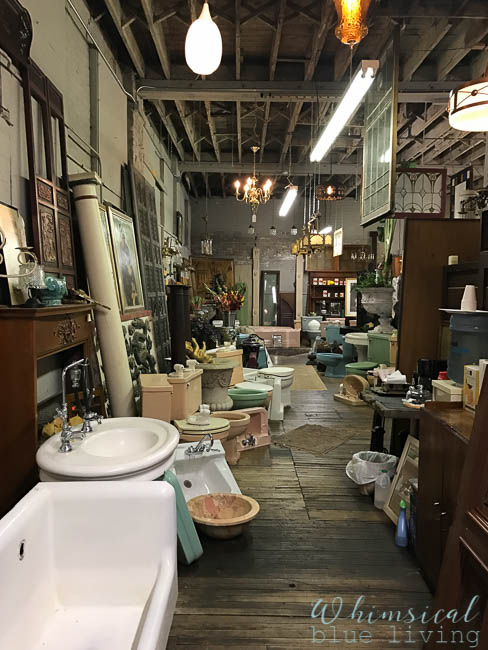 If you read our story about our gorgeous 1929 vintage sink, Bob was the one who encouraged me to buy it because it was so rare and in fantastic condition. The week after we purchased the sink I stopped in at their store to thank them, and Jane and I discussed my future kitchen renovation. She had some amazing suggestions! She showed me several options for period specific hardware and some gorgeous cabinet doors that could make our kitchen one of a kind and absolutely stunning! She also shared some great tips for researching vintage kitchens.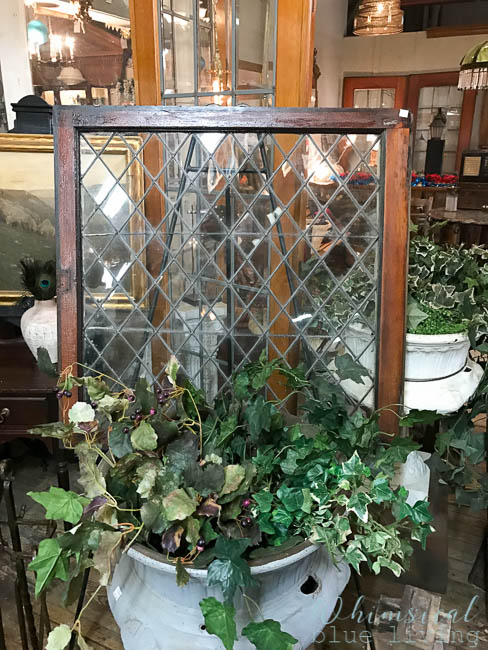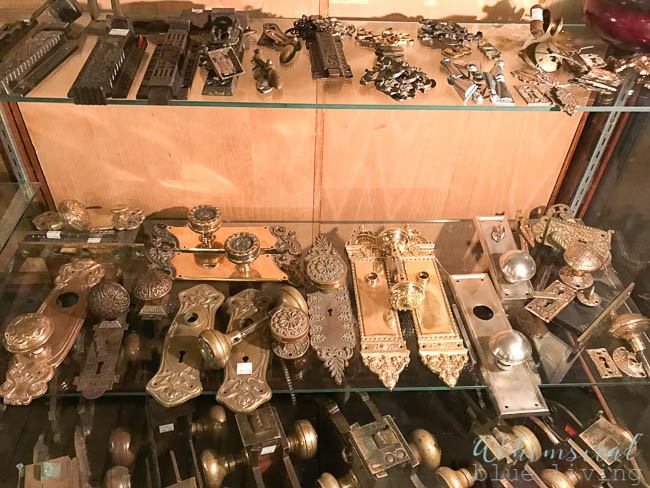 My in-laws told me about friends of theirs that live in an older home with original bathroom tile. There was an issue with the plumbing, and a few of the tiles had to be removed to repair the problem. Their friends didn't want to remove the rest of the original tile just because of a few missing pieces, so they contacted Bob and Jane and sure enough, they had the exact vintage tile for sale in their shop!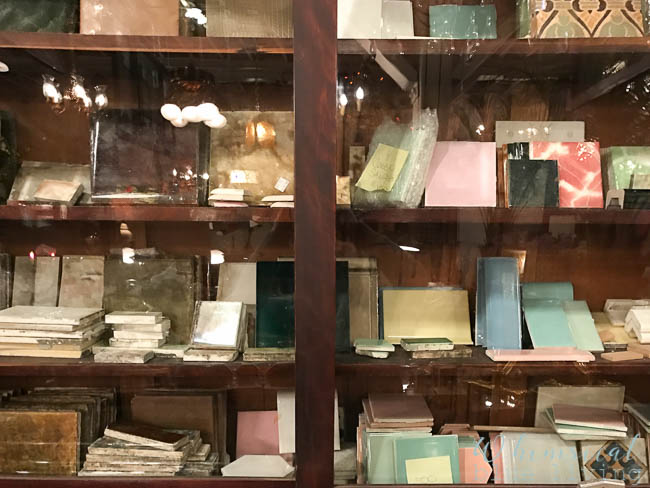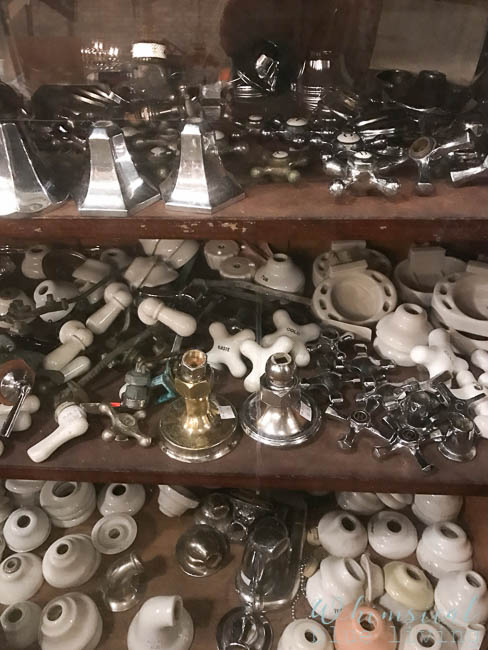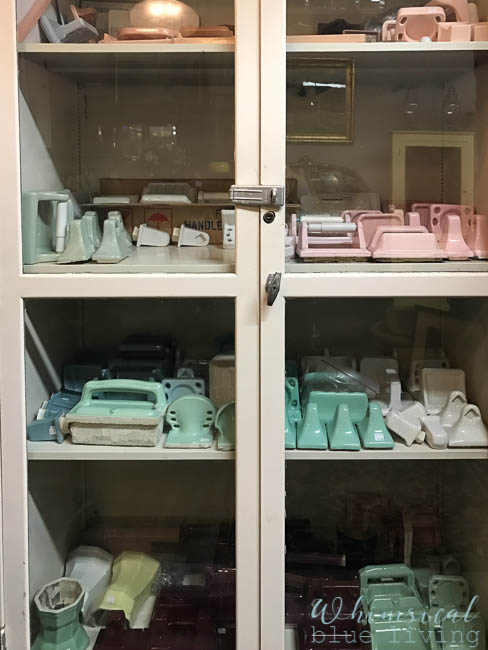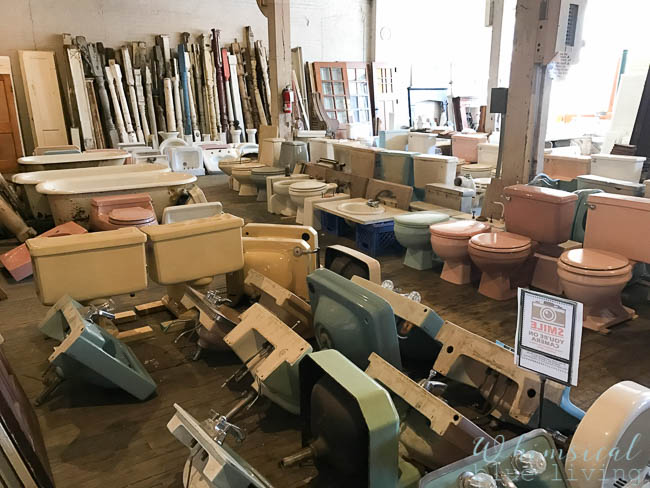 If you follow my blog you know how much I love a good deal. I'm know for it! I will tell you honestly, Architectural Artifacts is not in the same price range as a second-hand store. You are not going to find thrift store or ReStore prices here, and that's fine by me. The work that the owners put into the selection of their pieces as well as the knowledge they have about historical architecture and design goes far beyond any other salvage store I've visited. You don't have to wade through a bunch of junk to find the hidden treasures. Everything in this store is a treasure, and it's all in amazing condition! When you buy something from Architectural Artifacts you are supporting a local business run by two incredibly intelligent people who work hard to curate a collection of stunning vintage pieces. You are participating in an effort to save and preserve pieces of history, and you are helping to keep beautifully designed vintage pieces that are in amazing condition from going into a landfill. The time and energy Jane and Bob put into researching and collecting the pieces in their store is impressive, and the inventory is unbelievable! Every time I walk into their store I'm so inspired by their exquisite collection. It's dreamy!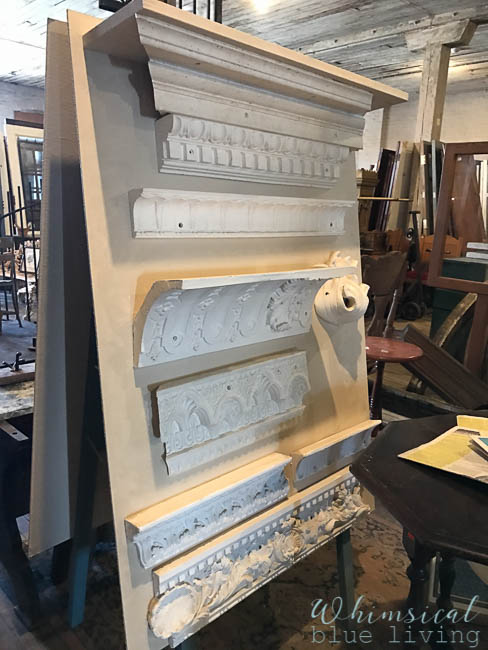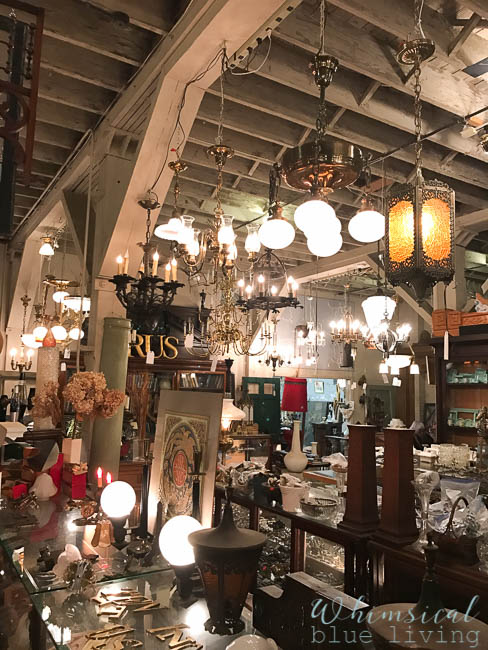 Friends, if you live close enough to visit Architectural Artifacts, I strongly encourage you to do so. If you are planning a renovation project or are looking for a period specific piece for your home, you should definitely contact them. And if you live far away, check out their website and email or call them. They ship items from their store, and they might have that perfect piece you are searching for! What you see in their store is just a portion of their inventory. They have much more available, so if you don't see what you want on display, just ask! Also, if you or someone you know is renovating and planning to remove an older item from your home, contact Jane and Bob to see if they are interested in purchasing it from you. You could make some extra money for your renovation project!
It's so important that we support shops like this that work hard to preserve part of our history. I'm so grateful to Bob and Jane and others like them who have a passion for saving architectural antiques. They are so generous with their knowledge and advice, and they have been amazingly helpful to us during our restoration project. I can't wait to share more of the tips and information that Jane offered during my most recent visit to the store! Her suggestions for our kitchen and her knowledge of 1920's design is incredible!
For updates on our restoration progress as well as pictures of all my vintage discoveries, be sure to follow Whimsical Blue Living on Facebook, Instagram, and Pinterest. And sign up for our newsletter to have an email sent to you every Sunday with the posts from the week. That way you never miss a post!
Have a beautiful day!
Sandy