One of the first things I noticed when we bought our house at an auction was the carpet on the stairs. It was old and stained with lots of wear down the center from all the foot traffic over the years. No matter how many times I tried to clean it, the carpet always looked dirty, and I vowed that it would be one of the first projects that we tackled once we officially moved in. But as it turned out, we had so many other important projects to work on and several old house issues that had to be fixed immediately. So, much to my annoyance, the carpet stayed.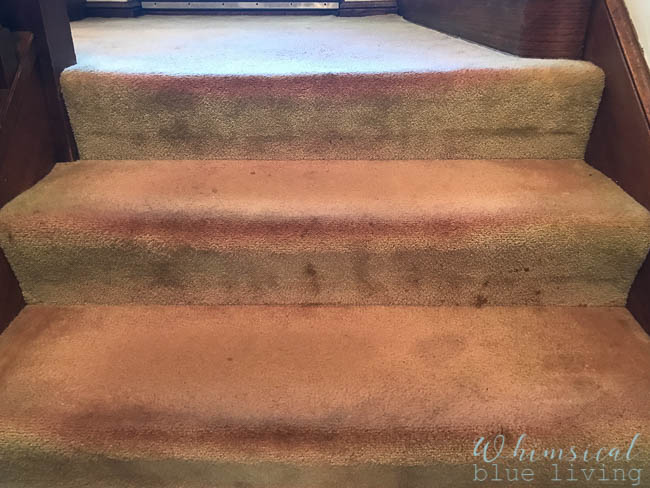 It turned out to be a good thing that we left the old carpet in place because many of our projects were dusty and dirty, and I would have been so upset to have all that construction dust on brand new carpet. That old carpet withstood plaster and drywall repairs, numerous plumbing issues, wall paper removal, and fresh paint. Living in a construction zone is a mess!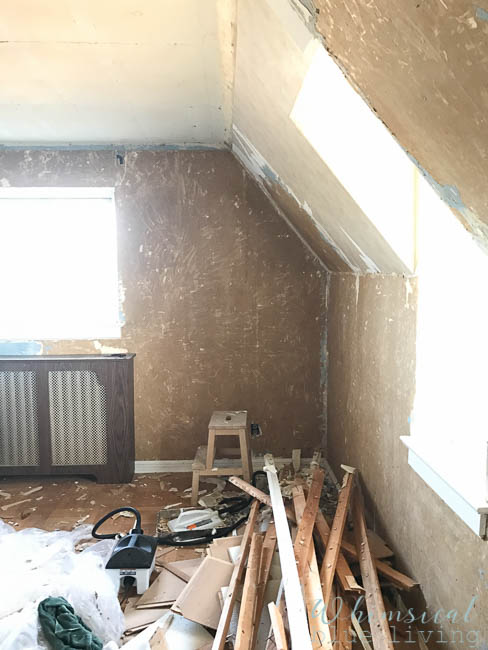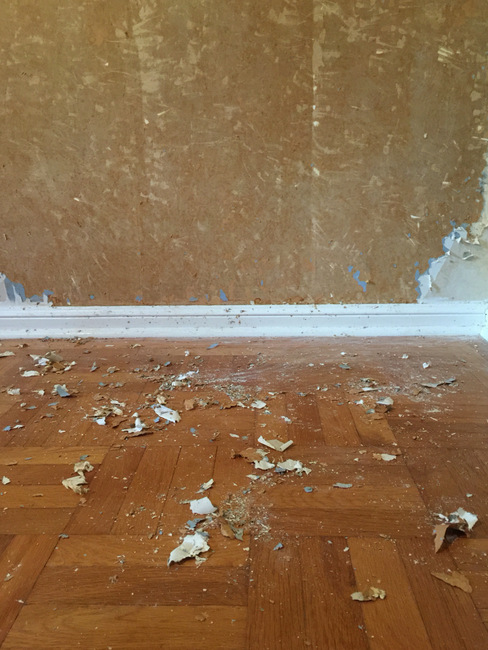 We've had a bit of a break from big construction projects recently and I've been eyeing the old carpet, itching to just yank it up. Every now and then I'd peek under the corner to admire the hardwoods underneath. But I just never quite found the time and motivation to tackle it. Plus, I hadn't decided what I wanted to replace it with, although I was leaning towards the idea of using a runner so the edges of the wooden stairs would be visible.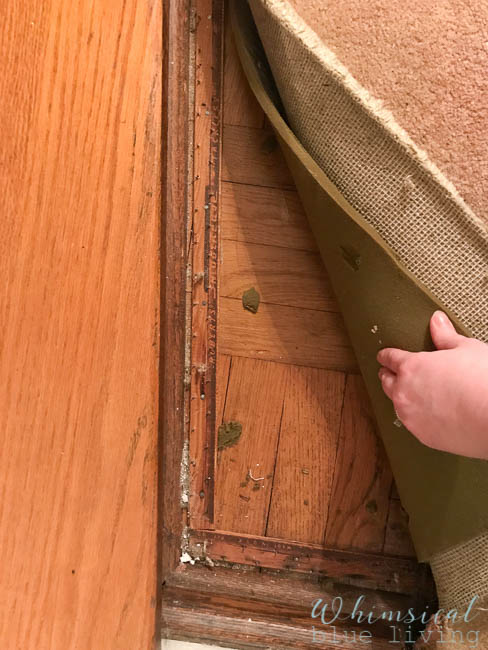 Life has been busy recently. Our sweet baby is officially in the toddler phase! And oh my goodness, is he mischievous! Lucky for him, he is also incredibly charming. Life is always an adventure at our house! A few nights ago we were getting dinner ready and we realized that our house was too quiet. Instantly, my husband and I knew that our little guy was up to something! We found him sitting on the bottom step of the stairs with his dirty diaper on the floor next to him. I'm telling you, friends, nothing strikes fear into a parent's heart like uncontained poop! To our dismay, there was a smear on the old carpet. My husband and I stood there wrinkling our noses and staring at it.
"I do not want to clean that up…." I muttered.
"When are we going to tear out this nasty carpet?" my husband asked impatiently.
"TONIGHT!" I replied with determination, and we high-fived. Then he cleaned up the baby while I taped off the area so no one would step in it.
We hurried through dinner, and once the kiddos were in bed we grabbed our tools and safety gear and got to work.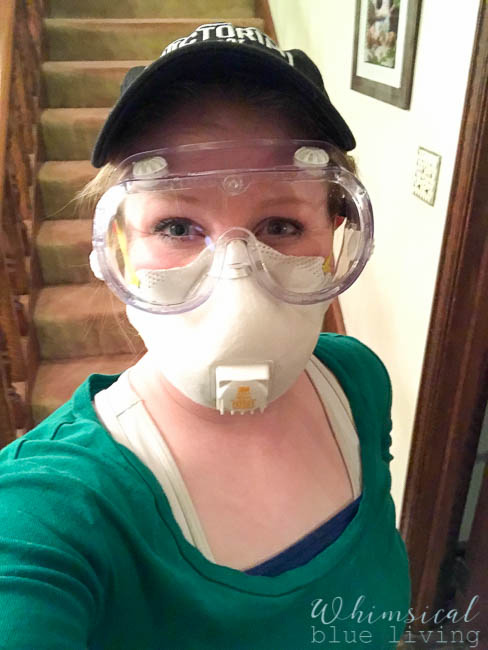 Removing the old carpet wasn't too hard, but it sure was dusty! The foam padding underneath the carpet had literally disintegrated in some areas, forming giant piles of green dust. We ripped out the carpet and padding and swept up the dust, then my husband removed the tack strips while I pulled out a gazillion staples. We were pleasantly surprised that the project only took us about three hours to complete. And we were absolutely thrilled to discover beautiful hardwood underneath the old carpet!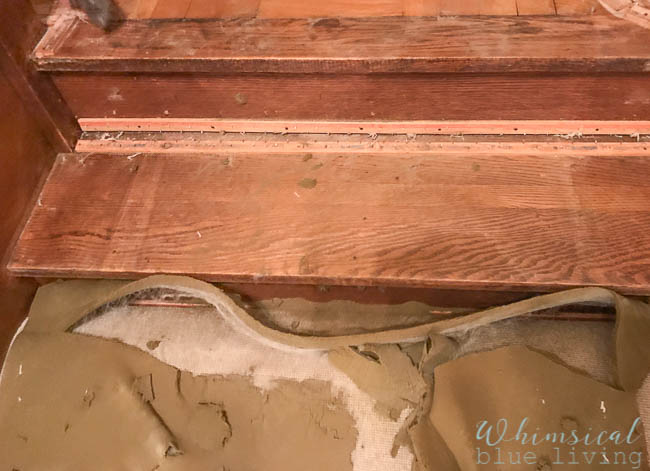 You can see that there used to be a runner on the stairs. I'm really excited to add one back into the space! I'm still on the hunt for the perfect piece. I know I want something super durable that will hold up to lots of foot traffic. And it needs to hide dirt, because we often wear our shoes in the house, so anything with a white pattern in it wouldn't work. I've been pinning some gorgeous colorful vintage runners, but I'm also drawn to more modern neutral patterns as well.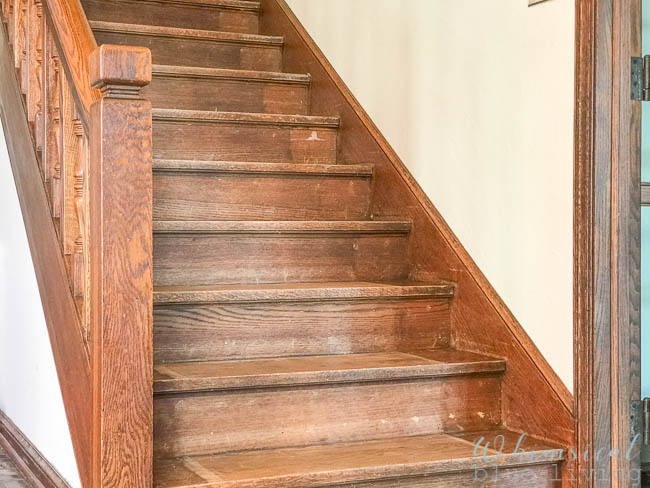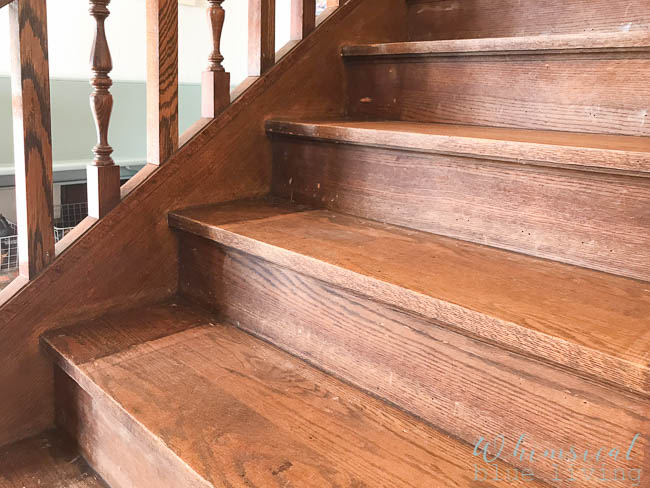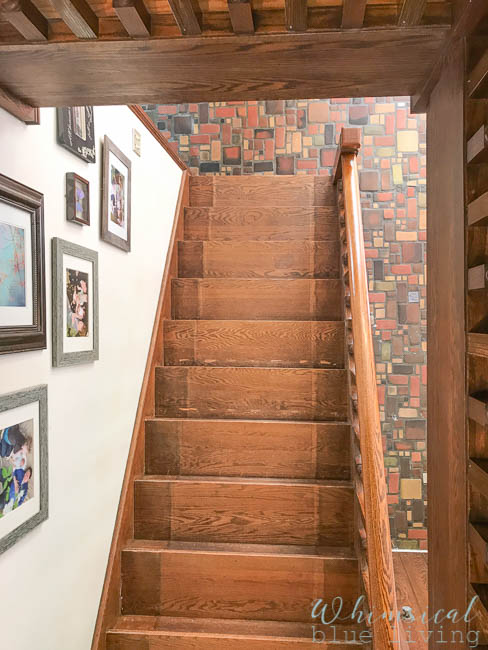 Do you have any suggestions? Depending on what kind of stair runner we find, I'm willing to either tackle this DIY project or hire a company to install it. I just want a beautiful high quality runner that will last for years to come!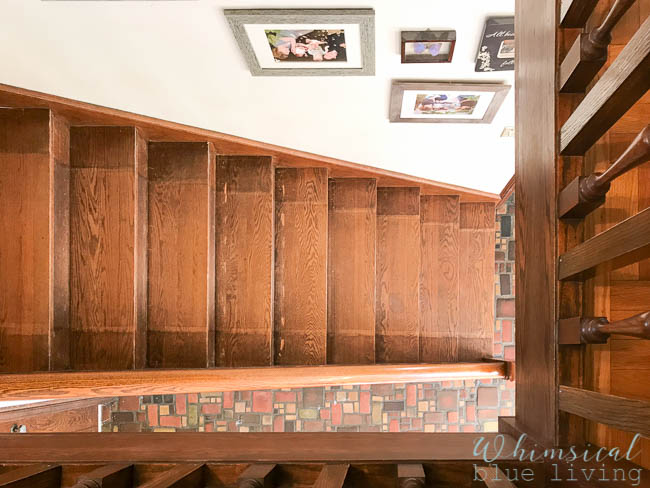 For more inspiration follow Whimsical Blue Living on Facebook, Instagram, and check out my favorite vintage stair runners on Pinterest! And be sure to sign up for our newsletter to receive an email every Sunday morning with the posts from the week. That way you never miss a post!
Have a beautiful day!
Sandy