Last spring our family took a trip down south to visit friends and family and while there we toured one of our favorite places in the world, the Biltmore Estate! To read more about the tour of the exterior of the Biltmore and the gardens, read this post here. Today I want to share more pictures of the inside of this glorious home! We visited the Biltmore before I started blogging, and I only had my cell phone camera that day. The pictures that I have are of areas of the home that I found inspirational in their beauty and architecture. If you are ever in Asheville, NC I encourage you to visit this amazing estate!
The Biltmore was hosting an exhibit featuring "Fashionable Romance" at the time of our visit, so the home was decorated  as if hosting a wedding, which was gorgeous! There were flowers everywhere and beautiful dresses on display. It was so dreamy and romantic!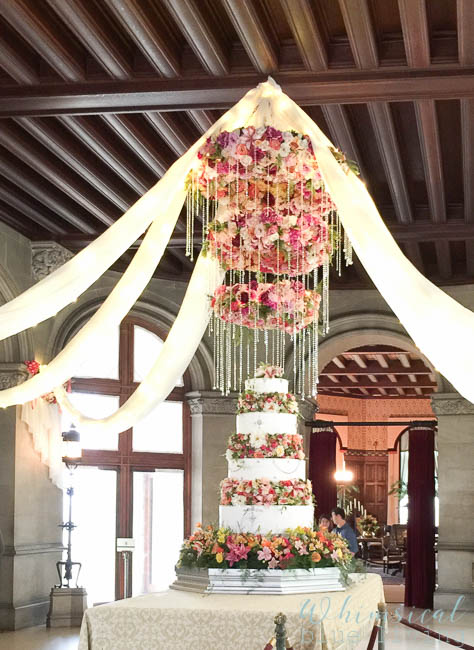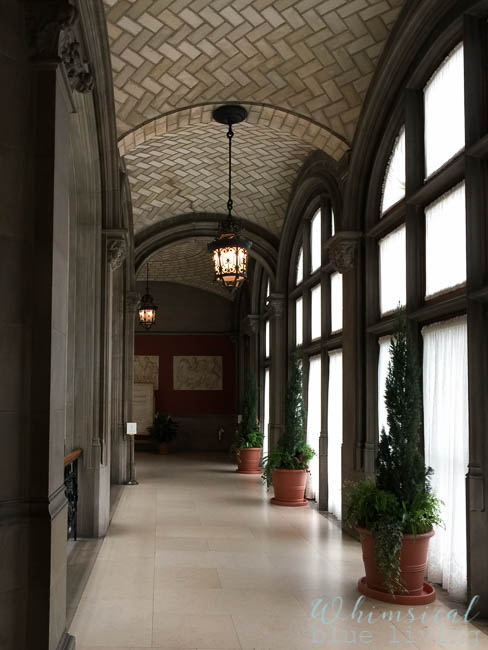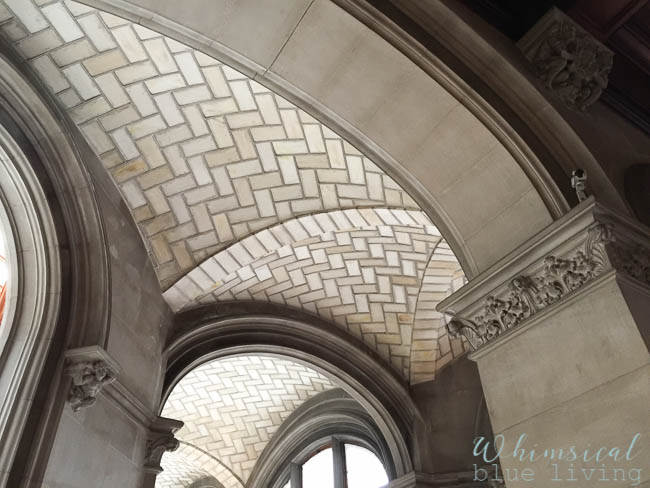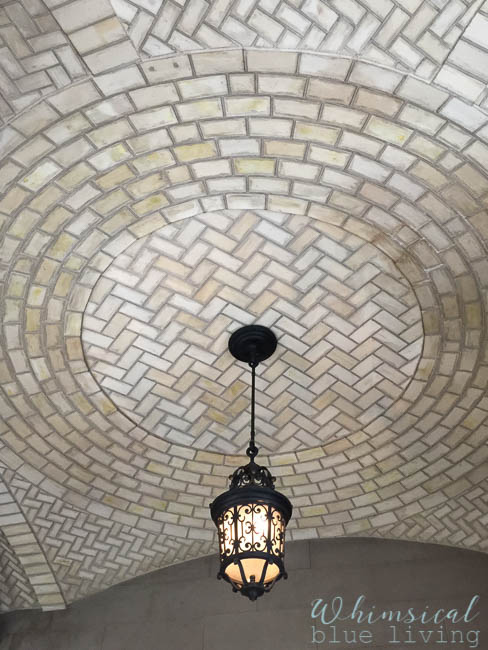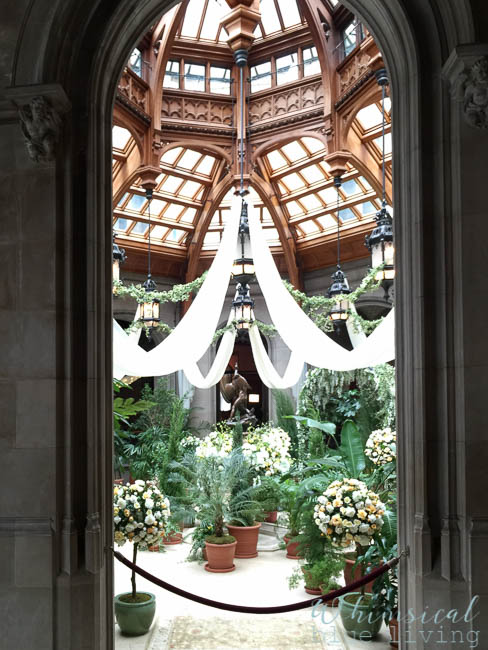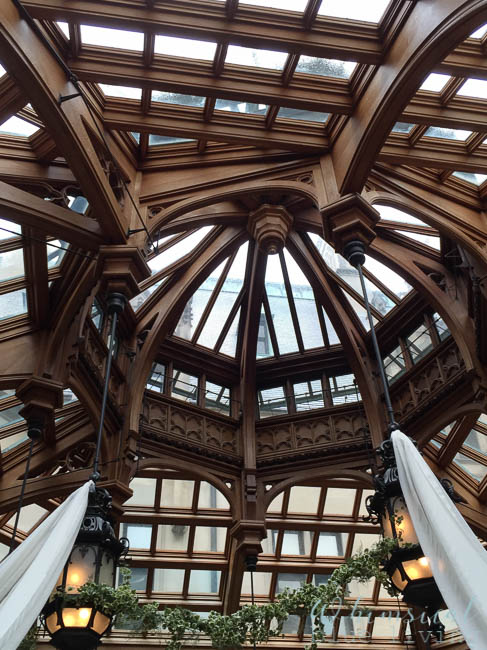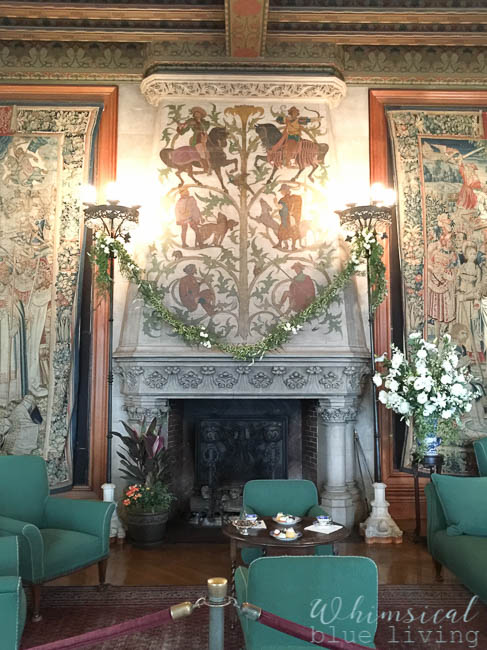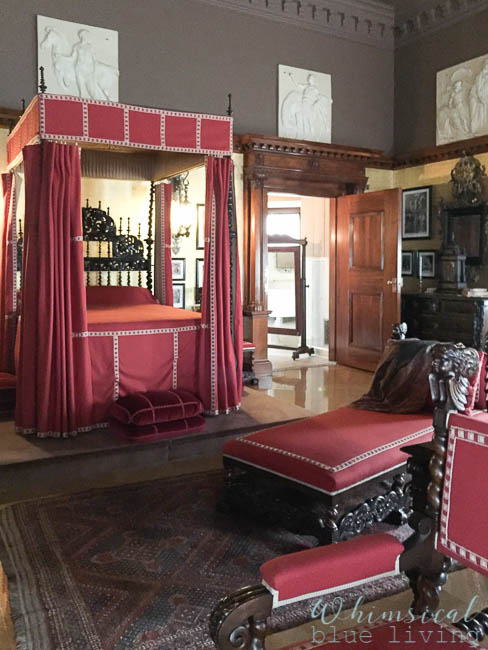 One of my favorite architectural features of the entire house is the stunning front staircase. It is breathtaking!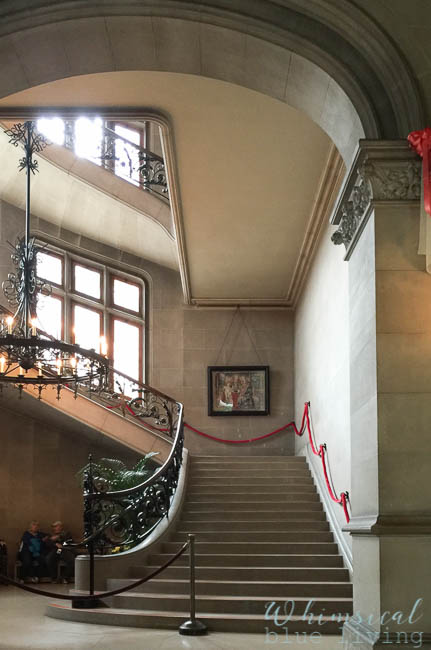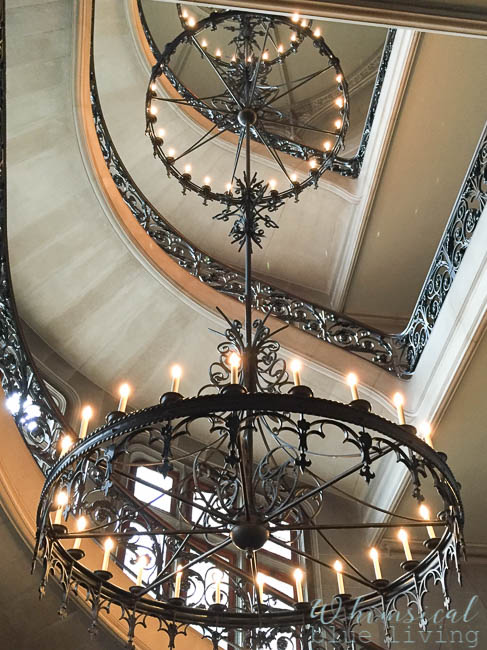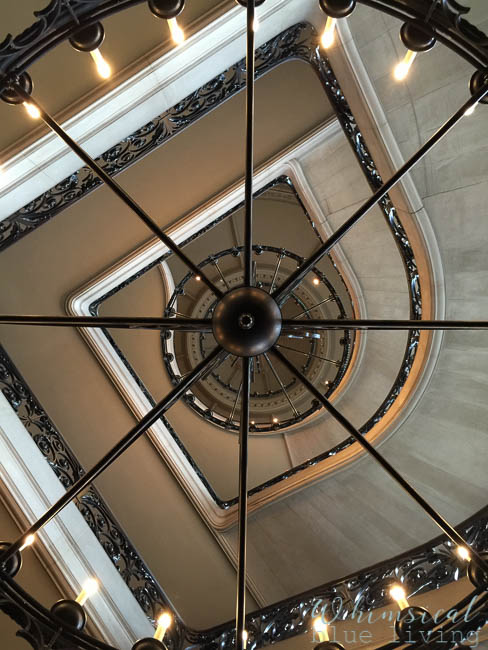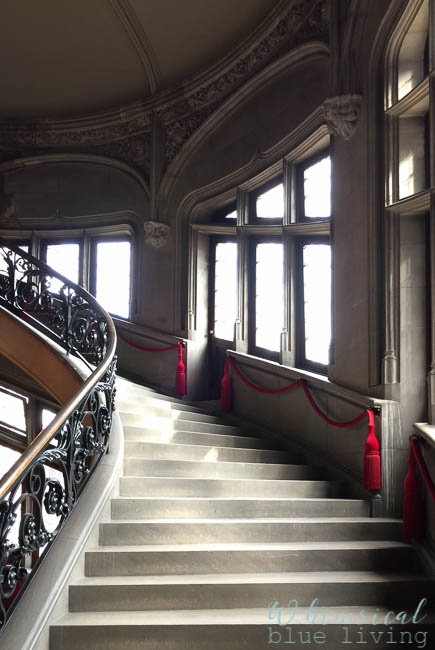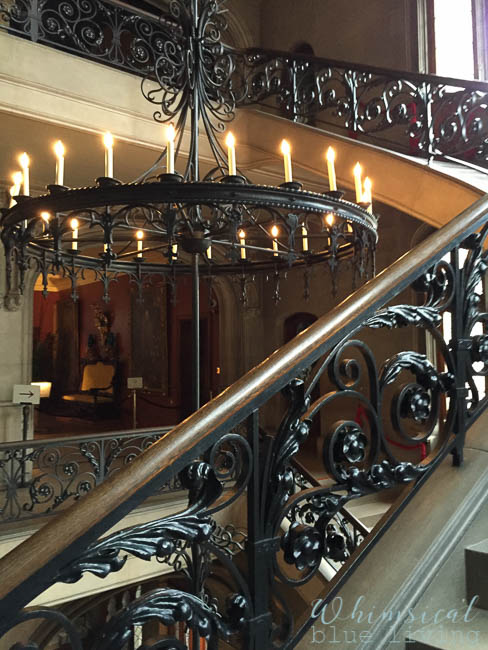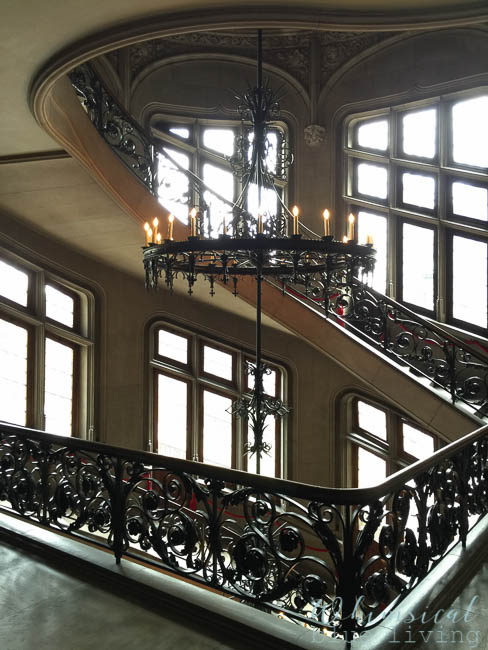 I have even more pictures of architecture and design that inspired me at the Biltmore Estate! I'll share those in another post soon. Visiting this majestic home is like being transported in time. It's breathtaking!
Be sure to follow Whimsical Blue Living on Facebook, Instagram, and Pinterest for even more inspiration! And sign up for our newsletter to receive an email every Sunday morning with the posts from the week.
Have a beautiful day!
Sandy