When we lived down south one of our absolute favorite places to visit was the Biltmore Estate. It is literally a castle! Friends, if you are ever in Asheville, NC you must go see this spectacular place! The house was modeled after French Renaissance chateaus and is truly a work of art. It took six years to build and was completed in 1895. It has 250 rooms including 35 bedrooms, 43 bathrooms, and 65 fireplaces.  The gardens surrounding the house are beautiful and the entire experience makes you feel like you are in a fairytale! The house is still privately owned by the family that built it, and they opened it to the public for tours in 1930.
Last spring we took a wonderful two week trip back down south to visit our friends and family. While there my husband and I spent a day at the Biltmore. It was more inspiring than ever since we were fixing up our own little castle! In the past the Estate had a policy prohibiting visitors from taking pictures of the inside of the house, but recently they changed their policy. You should have seen my face when the sweet lady scanning our tickets told me I could take pictures of the inside of the house! My husband laughed because he knew I was going to document every square inch of the enormous castle! Friends, I was a crazy lady taking pictures of corners of rooms because of the way the light was shining on the beautiful hardwood floors. I was crouching down, crawling all over the place, trying to get the best angles and lighting with my little cell phone camera. My husband calmly pushed our baby in the stroller and pretended that he didn't know me. 289 pictures later, I was full of inspirational ideas for our home! I narrowed it down to 133 pictures to edit for the blog and have decided that I'm going to do a whole series of inspiring posts because there are just so many beautiful details that I can't wait to share!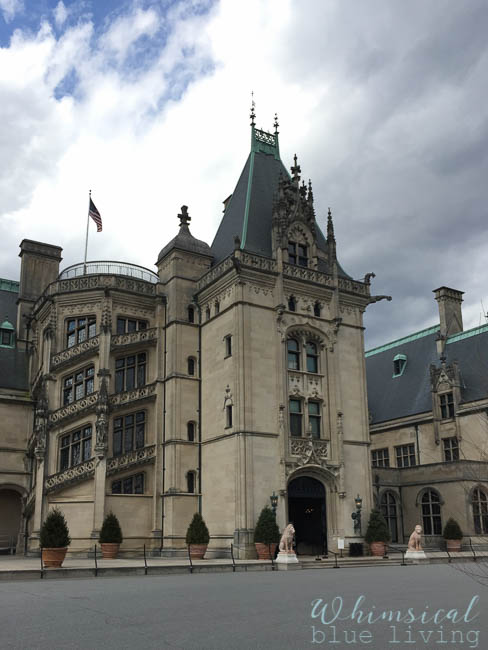 Friends, today I want to share with you the pictures that capture the glorious exterior architecture of the Biltmore Estate and the beautiful gardens surrounding the home. I hope you enjoy this stunning castle!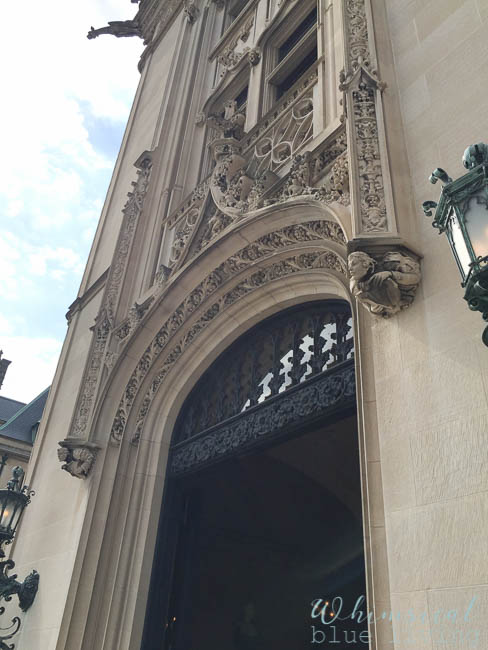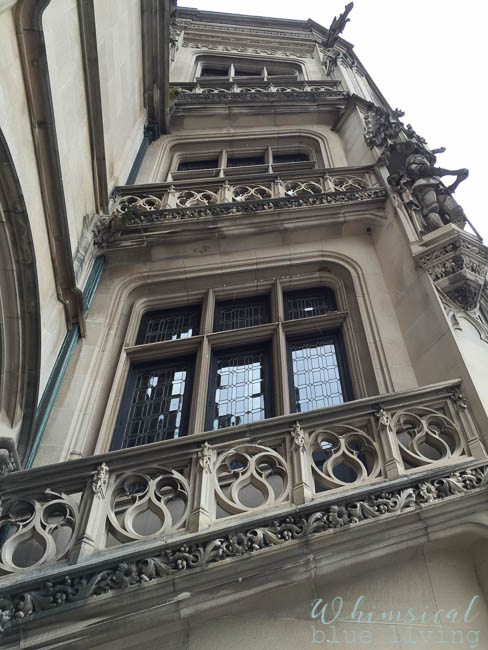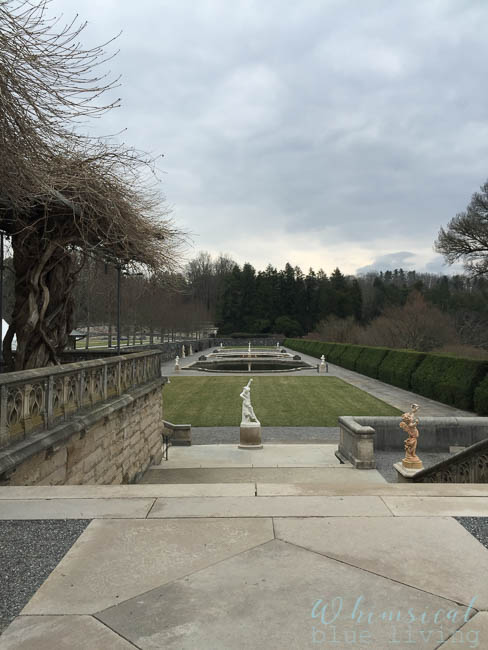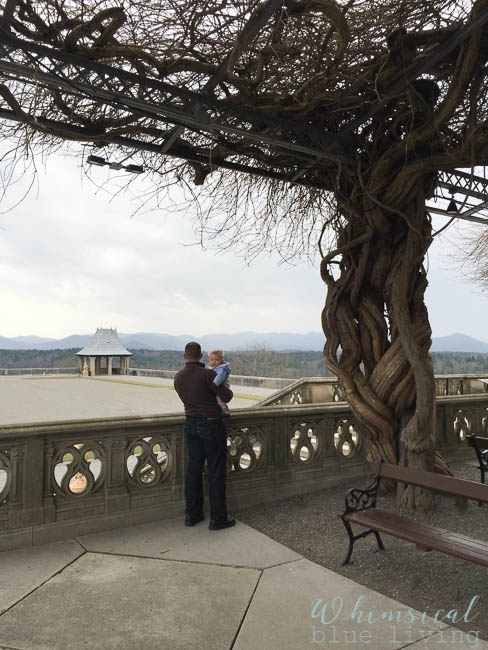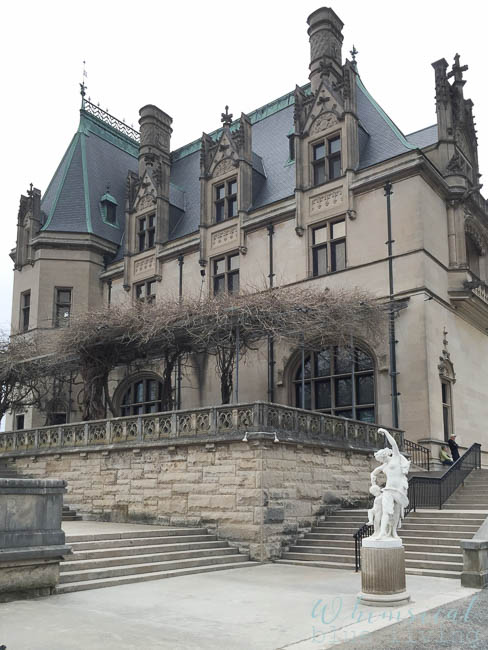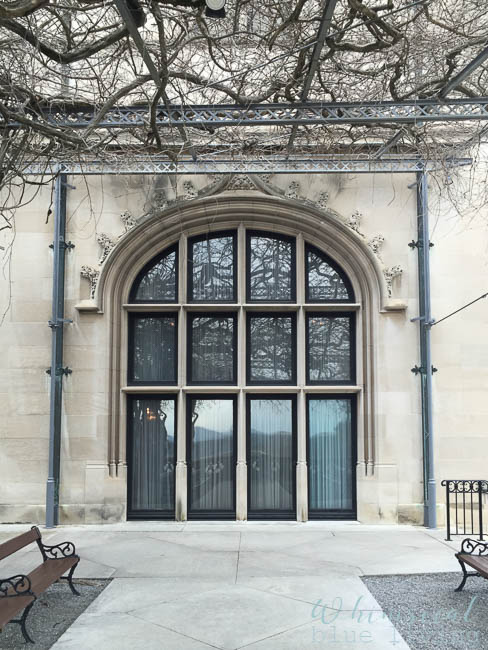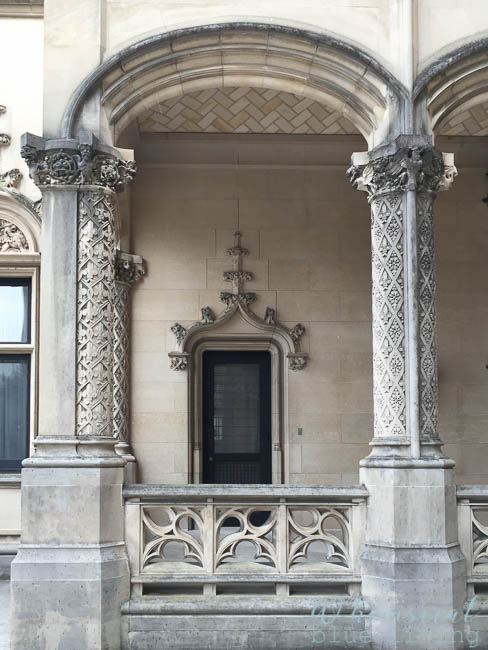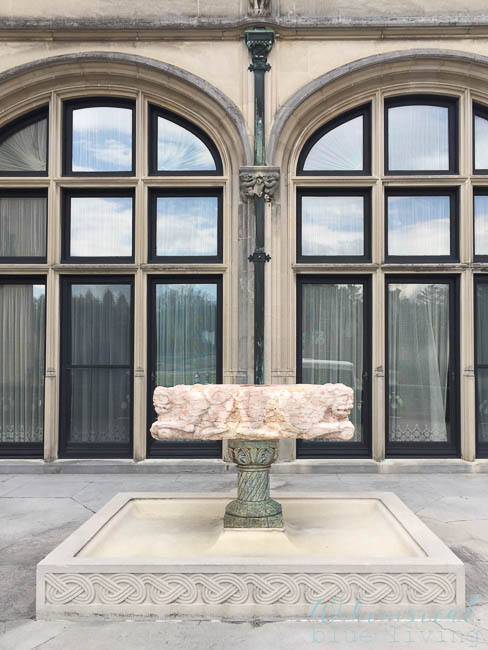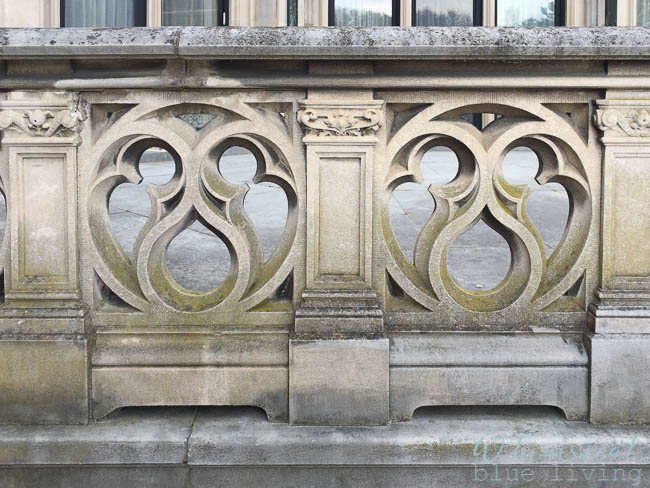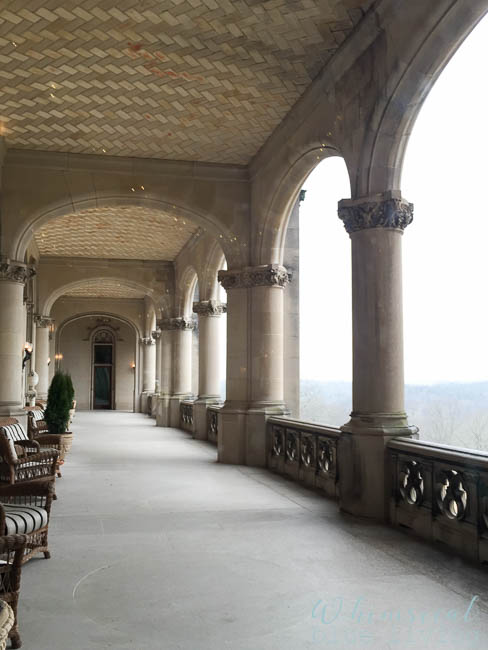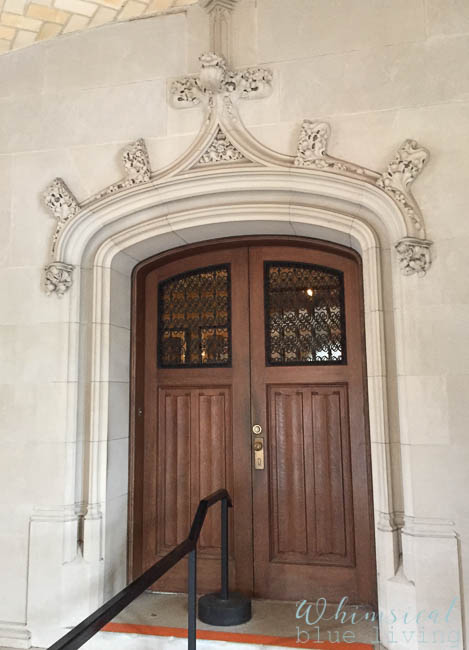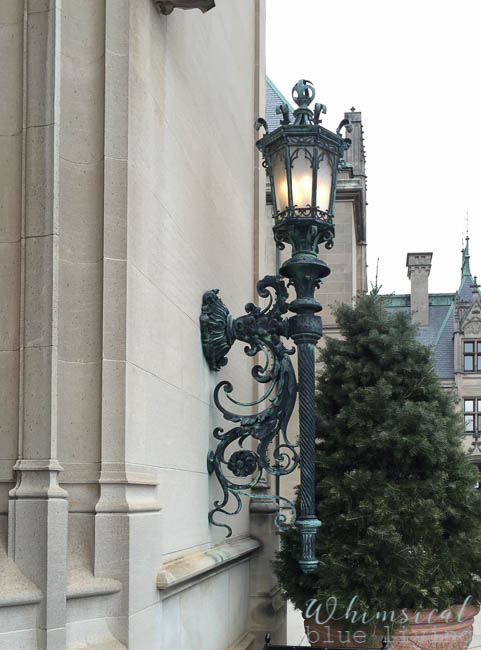 The Biltmore Estate has a special place in our hearts. My husband and I visited it often while we were dating and in the early years of our marriage. We spent many wonderful days touring the grounds with friends and family who were visiting from out of state. The gardens in the spring and summer were bursting with colorful blooms! And I loved touring the home at Christmas time when the house was full of music and unbelievably tall Christmas trees! It is truly a magical place!
Friends, I am so excited to share pictures of the beautiful architecture on the inside of the Biltmore house as well as my design tips for implementing exquisite vintage style into your home! I hope you get a chance to visit this majestic home someday. There is so much more for you to see than I was able to capture on this visit. It is truly a magical place full of history, romance, and beauty!
Be sure to follow Whimsical Blue Living on Facebook, Instagram, and Pinterest for even more inspiration! And sign up for our newsletter so you never miss a post. You'll receive an email every Sunday morning with the posts from the week!
Have a beautiful day!
Sandy