I was eating lunch recently with a new friend who also has young kids, and when she found out that I write a blog she stared at me in amazement and asked, "How do you have time to do that?" I smiled, because the answer isn't nearly as glamorous as she probably assumed it would be.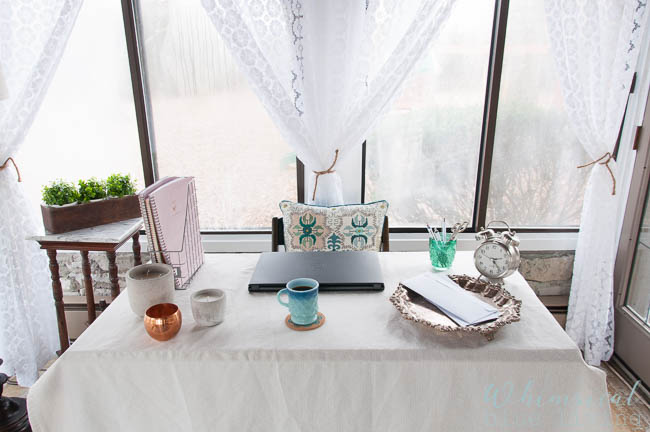 It's a question I'm asked often. It's a valid question, and one that I even ask myself occasionally. The writing, editing, photography, social media and technology involved in creating this blog all take time. Lots of time. How do I have time for all of this?
The answer is as simple as it is complicated. It's the same answer a new mom once gave me in my pre-baby days, when I asked how she survived on so little sleep while caring for a newborn. "I just do…" she had said, in a vague yet determined way that left me even more confused than before.
Friends, I wish I had a better answer. I wish I could tell you the secret to the elusive life goal of "balance" that would allow us to do the things we love while still meeting all of our responsibilities and obligations. But I've discovered over the years that a perfectly balanced life is a myth, a goal that is never truly attainable, because life is constantly shifting like sand beneath our feet. The desire for balance in our lives is healthy, and we need to give ourselves permission to adjust accordingly when we sense that we are overextended and in need of a break. But I will tell you, just when I think I have this whole balance thing figured out and I've established a routine for our family, life goes and changes on us. Because that is what life does. It doesn't mean I'm failing, it means I'm living. And so, we continue to adjust and adapt, choosing what we make a priority and hoping that in the long run we are choosing wisely. I say all this not as a complaint, but as encouragement! Because no one has it all figured out. Perfection is overrated, and we are all doing the best we can.
I will tell you honestly, as a creative soul who became a stay-at-home mom, I found myself in a place in life where it was harder to not write than it was to carve out some desperately needed time to write. I've always loved the creative process of writing. For me, it's therapeutic in a sense. Writing has always helped me to make sense of my world. I carry so many stories around with me in my mind, and there is so much joy in thinking about them as I go about my day. Turning ideas over and over in my mind, deciding the best way to phrase a thought or convey a message, and then finally sitting down and writing is one of my favorite things in the whole wide world. Sometimes the stories that I write have been floating around in my head for so long that they just spill out of me and my fingers fly across the keyboard. Other times I pound away, typing and then deleting and then trying again, attempting to wrestle the ideas rolling around in my mind into actual written words. But no matter what the process, when I'm finished writing my heart feels fuller and my story is ready to be shared with the world.
So when my friend asked me how I find the time to write, I told her the truth. I just do. I don't have a magic secret that adds more hours to the day, and I don't have this whole balance thing figured out. Honestly, sometimes my kids watch a lot of TV, we often survive on frozen pizzas, and coffee makes my world go 'round. I let the laundry pile up and the dishes sit in the sink. On Saturday evenings when most people spend time with friends or watch a movie, I sit down with my laptop and write the story I've been thinking about all week, usually working late into the night to get it posted in time to be emailed out in my newsletter Sunday morning. And in those quiet hours when the world is sleeping and I'm typing away, my heart is so happy!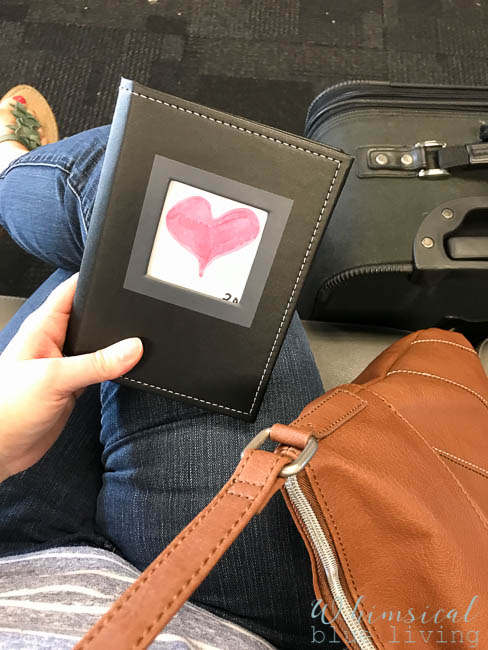 Friends, thank you for spending time with me here at Whimsical Blue Living. It is an honor and privilege to share my writing with you. And I hope that you, too, can make time to do something that fills your soul in your own life.
Have a beautiful day!
Sandy
For more inspiration, please follow Whimsical Blue Living on Facebook, Instagram, and Pinterest. And you can sign up for our newsletter to receive an email every Sunday morning with the posts from the week. That way you never miss a post!