Friends, I'm so excited to share a cause with you that is close to my heart! My cousin Laura was working with the Peace Corps in Uganda, Africa, when she learned that a local orphanage had been forced to close due to lack of funding. The children had been sent away, and it was a dire situation. Determined to help, Laura networked and fund raised enough money to start the Miryante Orphans Home in 2009. The orphanage is connected with the Columbus Diocese in Columbus, Ohio and works together alongside the local Catholic Parish in Uganda to provide housing for about 125 orphans and a vocational school for around 80 children. The orphanage also serves as the Child and Welfare Services for the Kyegegwa District. Laura lives in Uganda and continues to serve on the board and visits the orphanage almost every weekend. The orphanage provides a safe and loving environment for all who live there, and it is such a wonderful organization! The website for the Miryante Orphanage can be found here.
Below is a video Laura and her team created about the work they are doing at the orphanage.

I've been a supporter of the orphanage since the very beginning, and I'm so proud of the wonderful work being done there! As a teacher, I believe that education is so important, and the orphanage does an amazing job providing a quality education for the children. When I taught elementary school full time my students were pen pals with several of the children living in the orphanage, and it was so fun to write letters back and forth! I've also helped financially over the years to sponsor different projects. I am so proud of my cousin Laura and all her "kids"!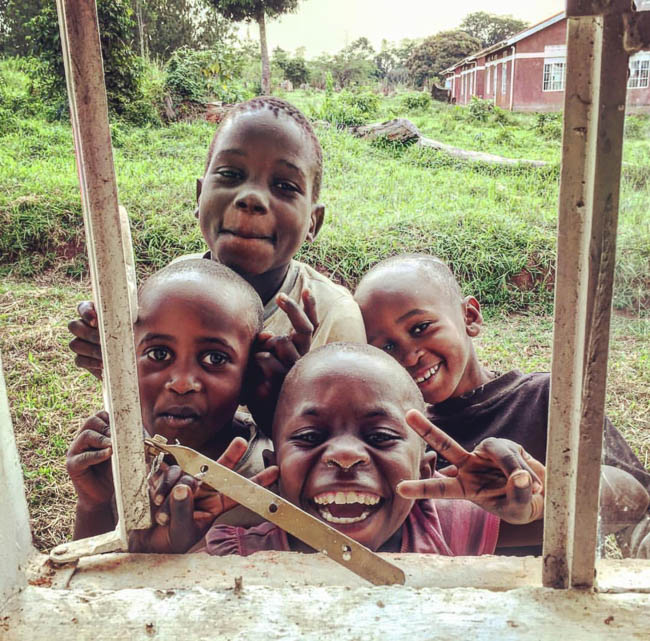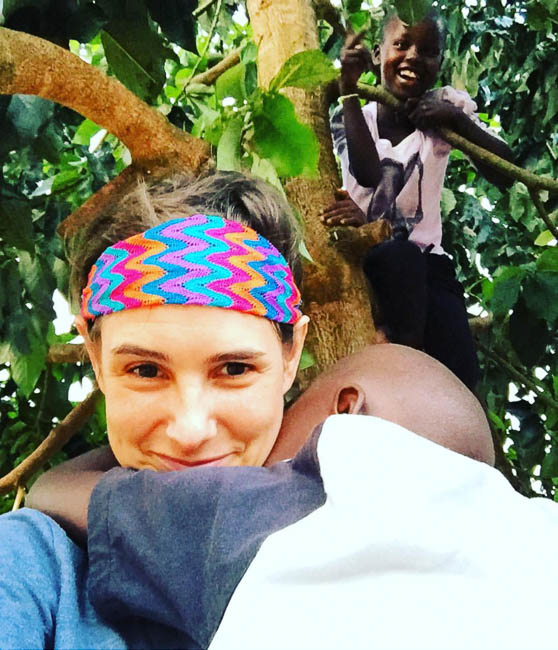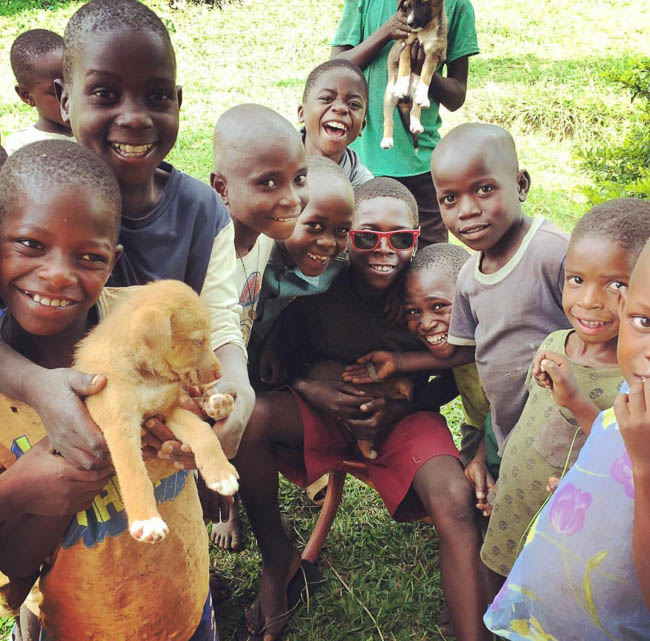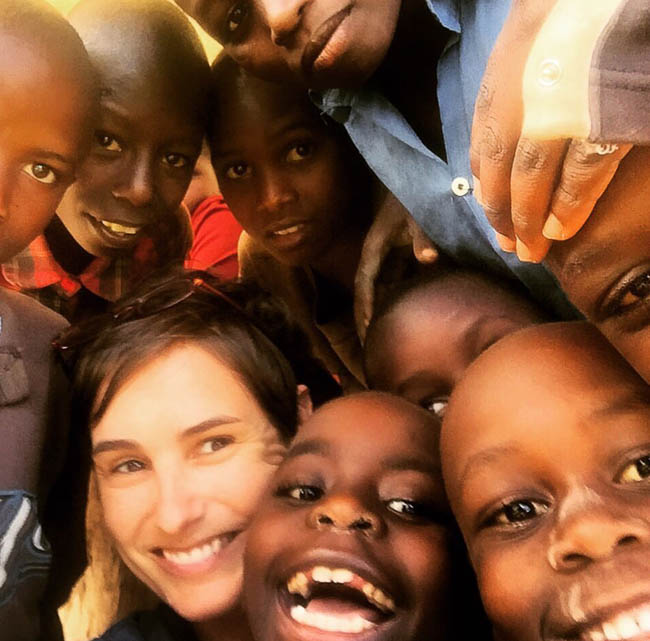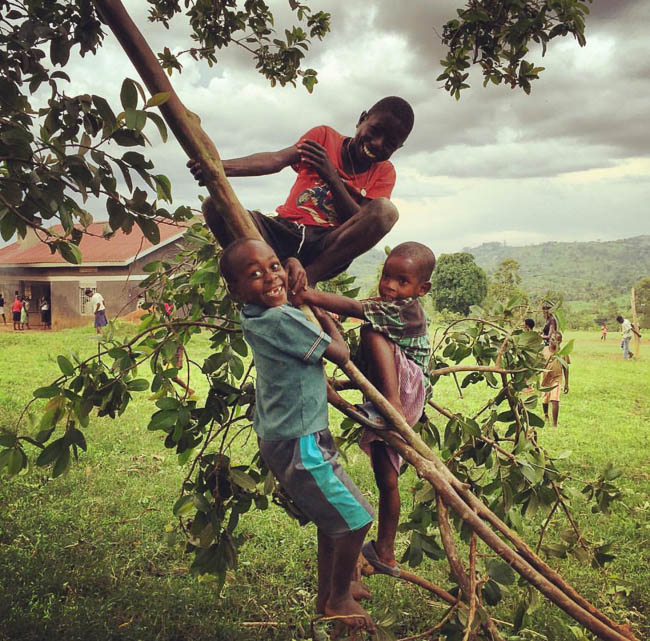 My cousin Marie (Laura's sister) and her husband Mike have been to Uganda several times to visit the Miryante Orphanage. When he returned from an overseas visit Mike, who is an amazing woodworker, started carving pieces to sell, donating all of the money to the orphanage. Marie began matching people who were interested in helping as pen pals with the children. Word spread about their efforts to help the Miryante Orphanage, and Mike and Marie created the non-profit organization Root Cause Uganda. It is run completely by volunteers, so 100% of the profits goes to the orphanage.
If you are interested, there are several ways that you can support the children at the orphanage (and it doesn't necessarily have to be a financial investment!)
Snail Mail
The children at Miryante Orphans Home LOVE getting mail! Marie has set up a snail mail system that matches people with a child at the orphanage. Every month (or as often as you can) you send a letter to your child. Here's the awesome thing about this program: You can send a regular card and envelope, and a US international stamp currently only costs $1.15, so it is super affordable and really easy to do! The kids love knowing that someone is thinking of them! I buy a sheet of international stamps at the post office and then just write a quick card every month or so and drop it in the mail. Sometimes I like to include stickers or temporary tattoos just for fun, and they always love pictures of our family.
This is my beautiful Stellah who I write to at the orphanage, and I just love her! She is creative and loves to sing and draw. Laura often emails me pictures of her reading our cards. It is very expensive for mail to be sent from Uganda, so we don't often get letters from Stella, which is fine. The whole point of the program is make the kiddos feel special! If you are interested in becoming a pen pal with a child, please contact Root Cause Uganda through their Facebook page (here) or Instagram account (here) and Marie will match you up with a child!
Sponsorship
If you are interested in sponsoring a child there is information on the Miryante Orphans Home website about that process. You can make a monthly financial contribution that provides housing, meals, clothing, school fees, and health care for a child. There is more information on the website here.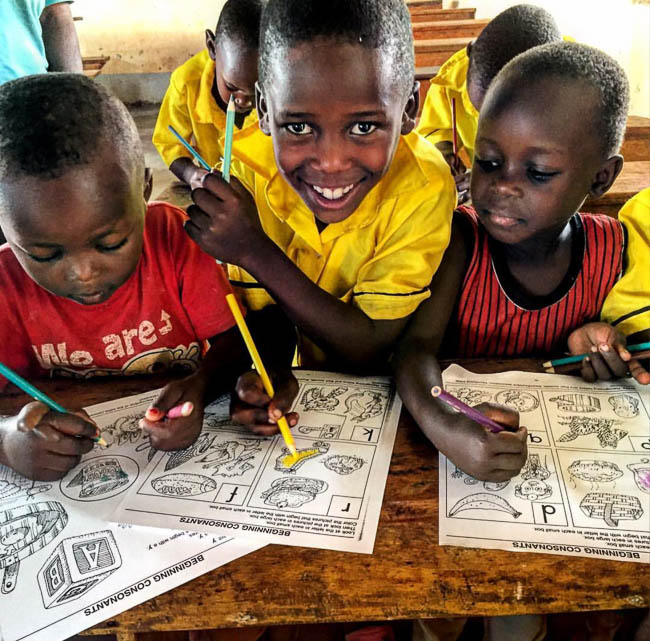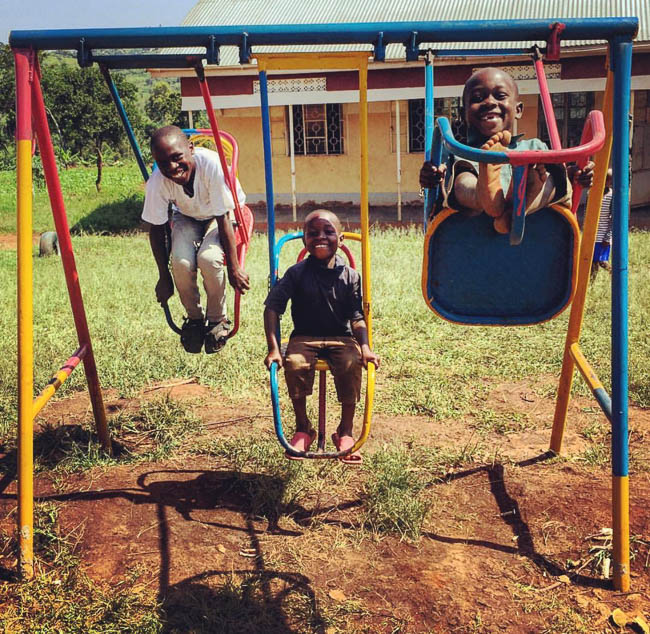 Support Root Cause Uganda
Mike and Marie's organization Root Cause Uganda started with Mike's own hand carved designs and now has grown to support local artists in Uganda as well as the students at the vocational school. Local women create beautiful woven baskets that can be used both for storage and decoration. The students at the vocational school sew items such as aprons and bags. Because shipping items from Uganda is so expensive, Laura brings these items with her when she visits her family in the United States. That way all of the money from the sales can go to the orphanage instead of shipping costs. Whenever Laura brings items to sell, Mike and Marie post them on the Root Cause Facebook page and Instagram account. Laura plans to bring more baskets and sewn items when she visits in a few weeks, so be sure to follow Root Cause Uganda to see all the beautiful designs!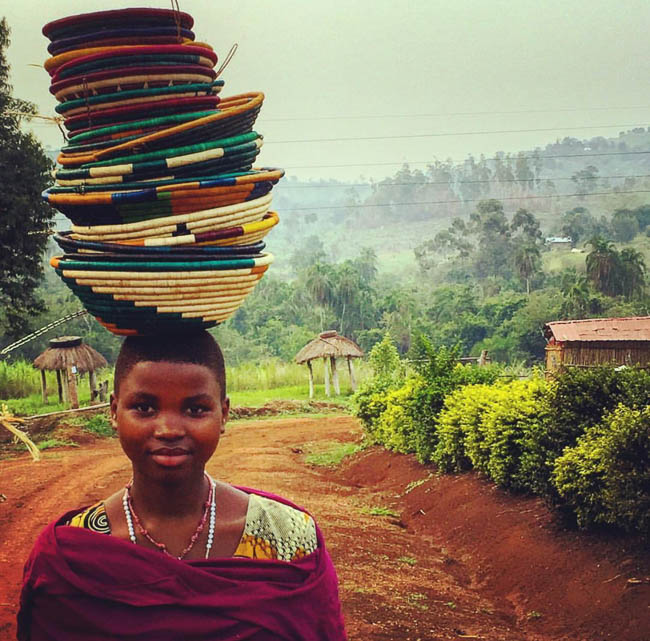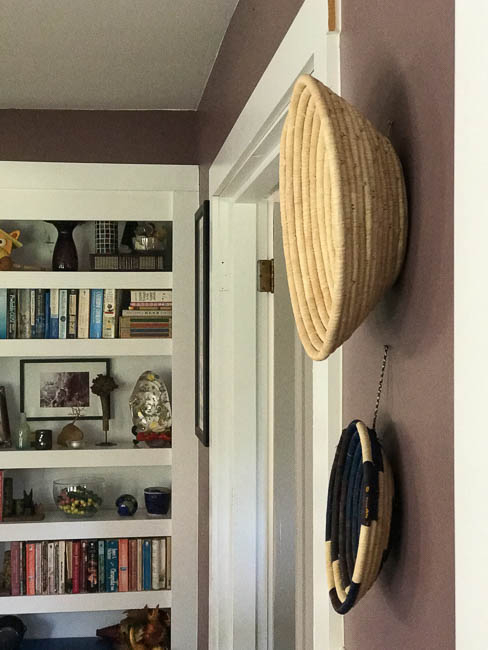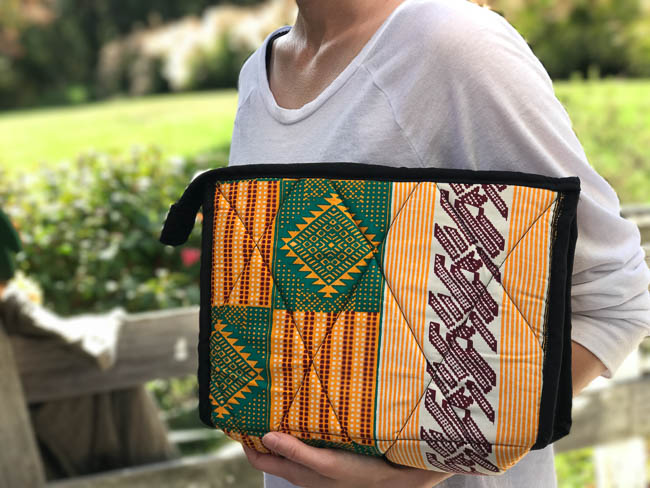 Another fantastic way to support the orphanage is to purchase a Root Cause t-shirt! This is a brand new fundraiser for the non-profit organization, and again, 100% of the profits goes to the orphanage. I am so excited to order mine! Isn't it so cute? The shirts are available for purchase on Etsy using this link.
Donate
You can donate to projects at the orphanage! If there is something that you are interested in, you can specifically request that your donation go toward that need/project. I have donated money to help with specific projects over the years including educational activities and healthcare needs. I especially love doing this as Christmas presents for my family and friends! Last year several of my extended family members purchased goats for the orphanage, and now there are the cutest goats roaming around Uganda named after my Grandpa, Dad, and brother! When I contacted Laura about their next project, she shared that they plan to put gutters on the houses and collect rain water to put in tanks. That will create additional sources of water for people to access, because right now over 200 people are sharing one water source.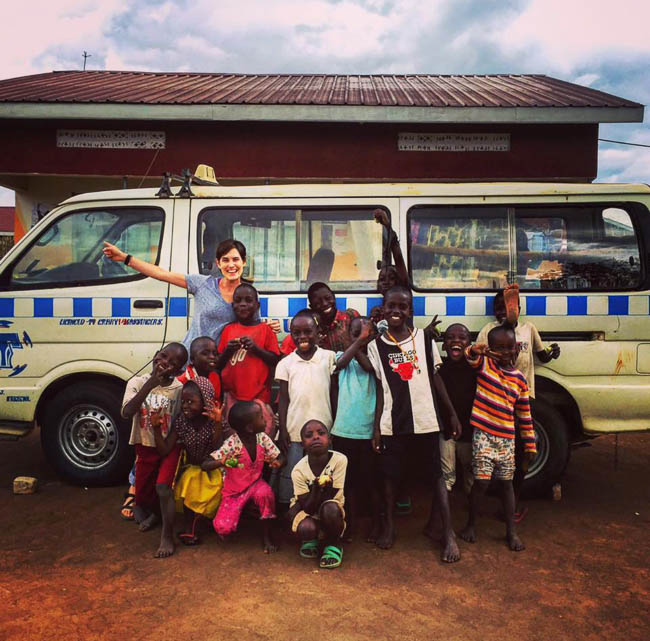 Friends, I'm so proud of my cousin Laura! She is an amazing and inspiring person, and she is making a significant difference in the lives of children. I'm so happy to support her and the wonderful children and staff at Miryante Orphans Home! If you would like to send a Christmas card to a child, please contact Marie at Root Cause Uganda for a child's name! Be sure to let her know if you'd like to join the Snail Mail program too. And if you are looking for a charitable organization to contribute to this holiday season, I know the children at Miryante Orphans Home would be thrilled!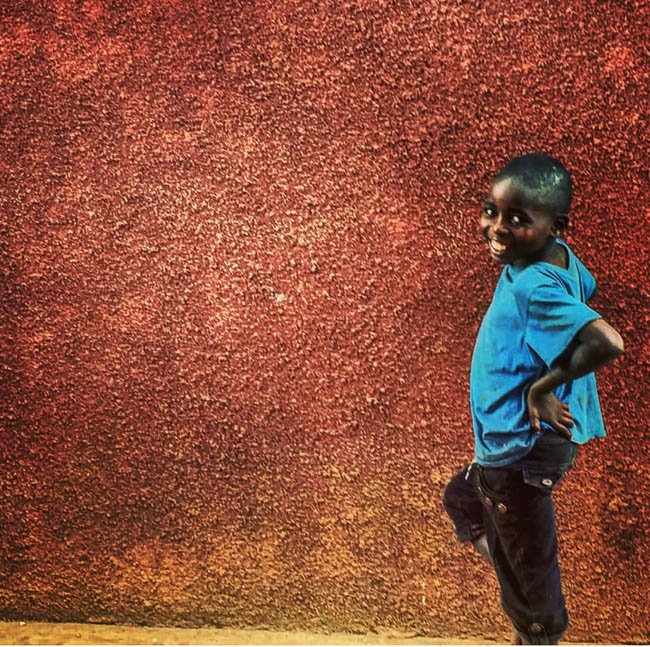 Have a beautiful day!
Sandy
For inspiration and updates on our home restoration projects, please follow Whimsical Blue Living on Facebook, Instagram, and Pinterest. And sign up for our newsletter to receive an email every Sunday morning with the posts from the week. That way you never miss a post!