"Birthdays are good for you. Statistics show that the people who have the most live the longest."
~ Larry Lorenzoni
Life is full of important milestones. Recently my family gathered at my grandparent's house to celebrate my grandpa's 90th birthday! We had such a wonderful time sharing our favorite stories, eating good food and lots of desserts, and watching the great grandkids play in the yard. It was a day full of love, laughter, and wonderful memories.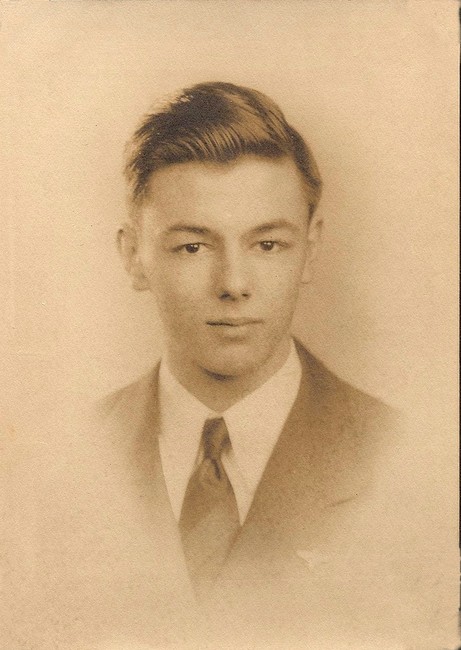 My grandparents are truly inspirational. They are both so kind and loving. Everyone who spends time with them feels welcomed. There are some people in this world who have the unique ability to connect with everyone they meet and share kindness with the world. My grandparents both have this gift, and our family is so lucky to share in their happiness.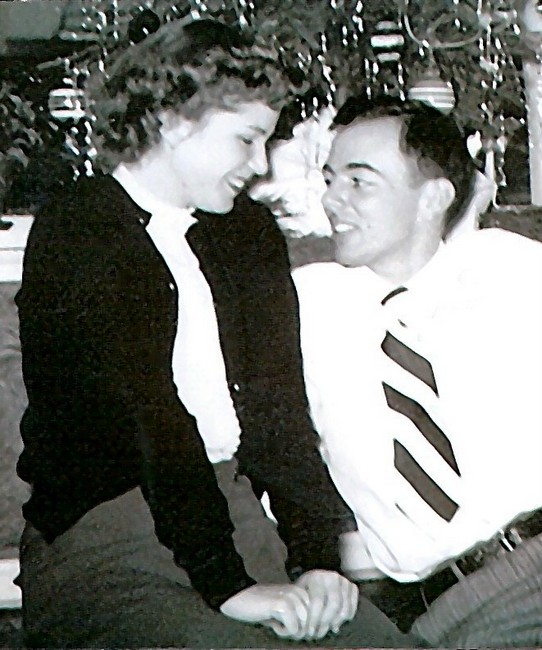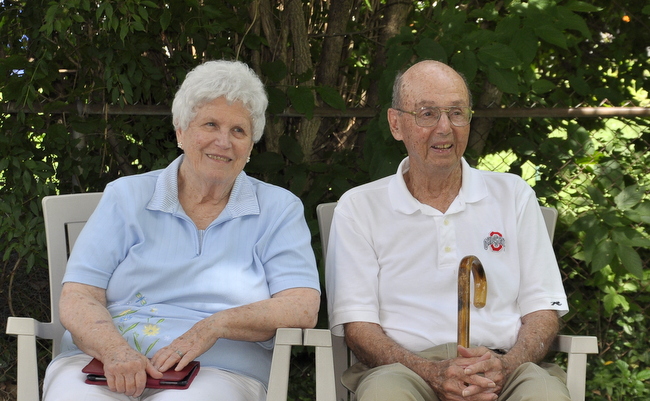 We planned a cookout at my grandparents' house to celebrate this special birthday. It was a perfect day. The great grandkids played outside with bubbles and a red metal wagon. There was a very competitive game of corn hole happening amongst the boys. Everyone took turns holding the babies and we all marveled at how quickly the children are growing. My cousins and I are all similar in age and have grown up very close to one another. I consider them some of my best friends, and it's so fun to see our kids playing together.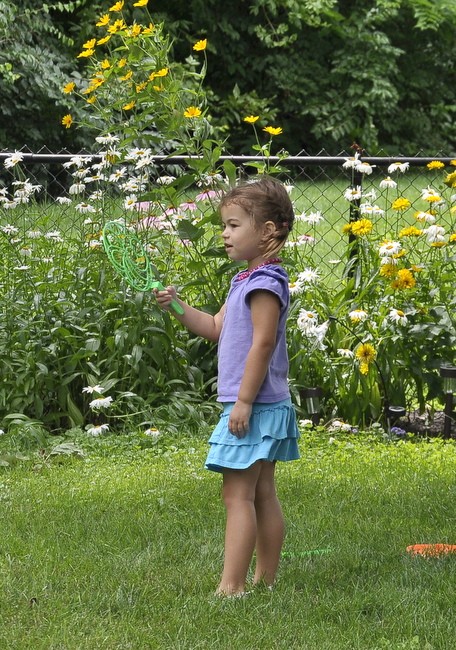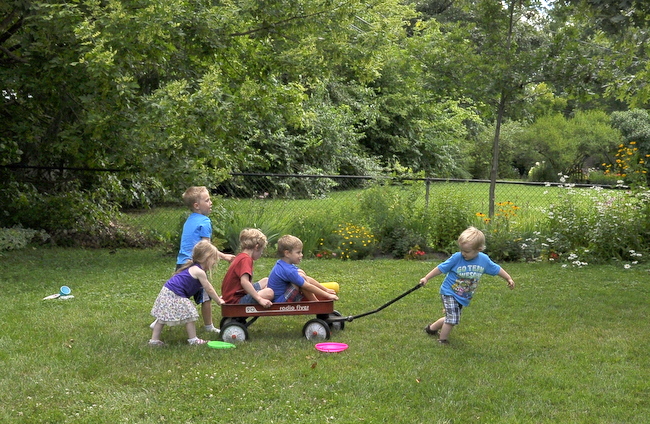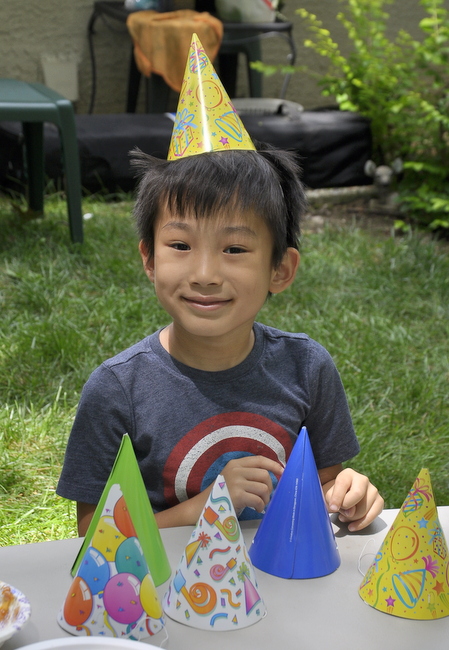 My favorite part of the day was surprising my grandpa with a very special gift from all of the grandchildren. We made a list of 90 things we love about our grandpa. We actually ended up having more than 90 things and I had to condense a few memories to make it all fit!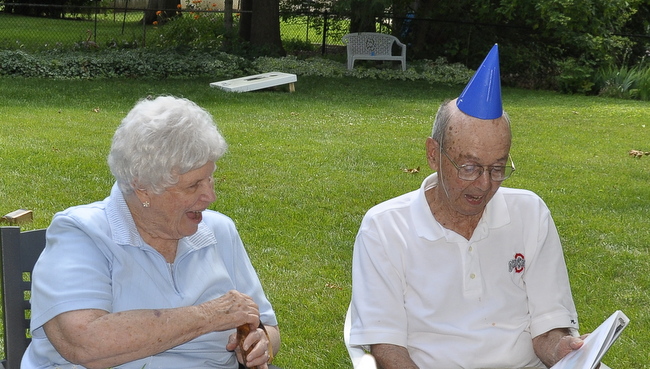 We gathered as a group and listened to my cousin read the list aloud. It was amazing to share so many wonderful memories! We all laughed at the funny stories and I may have shed a few tears over the sentimental ones. It was even better than I had imagined when we collected all those memories. To watch my grandpa's face as he listened to his family describe what they love about him was so special.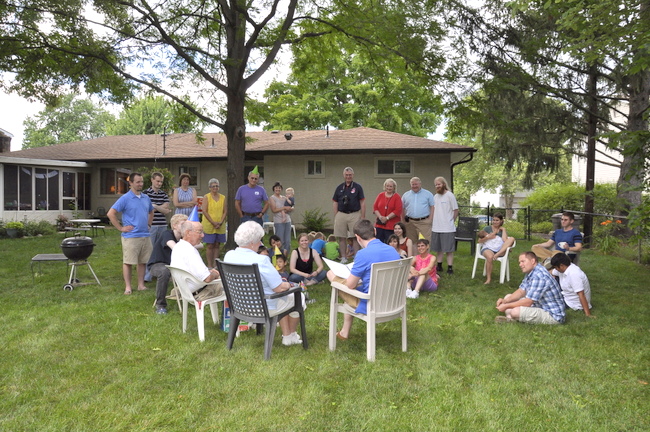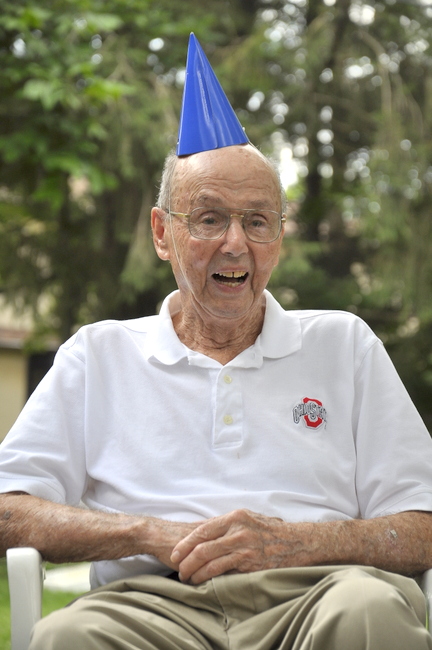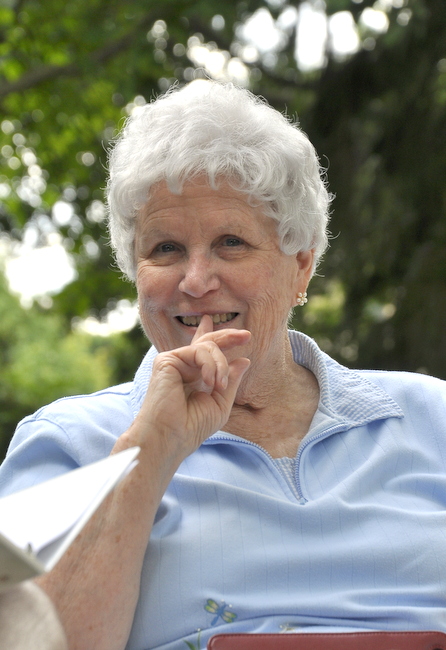 Some of my favorite memories people shared were:
"Happiness is a full tank of gas" is a favorite saying of Grandpa's.
Whenever Grandma writes a letter or card she leaves the envelope open. Grandpa always reads the card, seals it up in the envelope, puts a stamp and the return address sticker on it and mails it.
How he eats just one M&M a day from the jar on his desk in the office.
Playing dominos and Yatzee at the kitchen table.
Eating mint chocolate chip ice cream.
Playing with the train underneath the Christmas tree.
I remember grandpa calling during high school when it was snowing to make sure I was not out driving. He still calls to check on me when it snows.
Trips to Toys R Us on my birthday to pick out a gift.
He's fiercely independent and active at 90, and he's so good at golf!
How he has a ten-step process to discard a banana peel.
His sparkly brown eyes.
His love of sports and how he was a champion dart thrower (so cool!).
How he takes such good care of us all the time and worries about us.
Watching "The Music Man" together and marching to the song "76 Trombones".
Attending the Christmas Eve Candlelight Service with Grandpa and Grandma. It is one of my favorite Christmas traditions. That and the presents Santa always leaves in the trunk of their car, of course!
When I think of Grandpa I think of how we roll the windows down as we leave and wave to him and Grandma, and they stand by their window or in the front yard waving goodbye. It's a tradition we've always enjoyed and now our kids do too.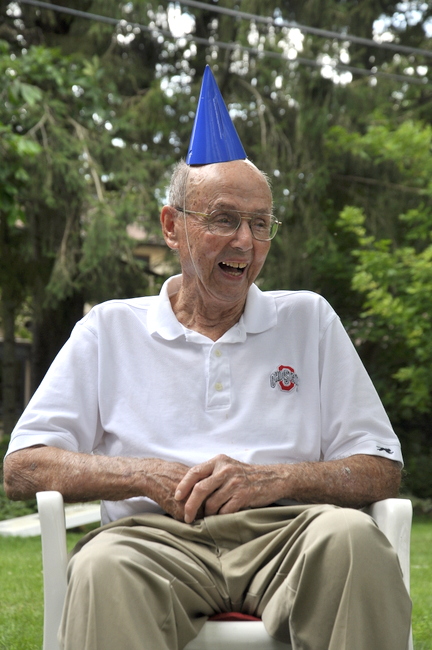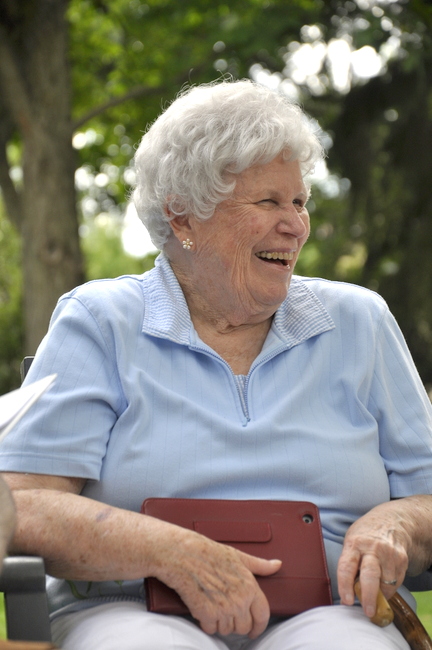 It was a celebration full of love and joy! I'm so glad we were able to honor my grandpa and tell him just how much we love him. It was a truly special day that I'll remember forever!