Friends, I've been on the hunt recently for our next project! I had an idea of what I wanted in the back of my mind for a while, and I've been searching for over a year for the perfect house. I wanted something old with original details, and I was really hoping for a house that reminded me of my great-grandparents farmhouse. I dreamt of beautiful carved woodwork, a big front porch, classic wood siding, and vintage wallpaper. Of course, it had to be the right price, and I was secretly hoping it needed a little work so I could add my own whimsical blue style to it. I've looked at many houses over the last year, driving slowly through neighborhoods on Saturday mornings, knowing that my dream fixer upper was out there somewhere, just waiting for me. I knew if I was patient I would eventually find it.
Recently I was searching online and a picture of a house caught my eye. I could instantly tell that this house had potential, and my heart skipped a beat! It was the sweetest two story wooden house, with beautiful wood trim around the windows, a wraparound porch, and even a balcony! I could see that it needed fresh paint and a new roof, but I felt confident that we could fix that. Excitedly, I clicked through pictures of the inside. It had four bedrooms, a vintage fireplace mantel, and beautiful floors in the bathroom. It was full of potential! Could this house be the one I'd been searching for?
I sent the seller a message, crossing my fingers that the house hadn't already been snatched up. The owner replied, "The house is still available, it needs some TLC." My DIY loving heart skipped a beat! I love house projects! I nervously responded, asking the price, hoping it was in our budget.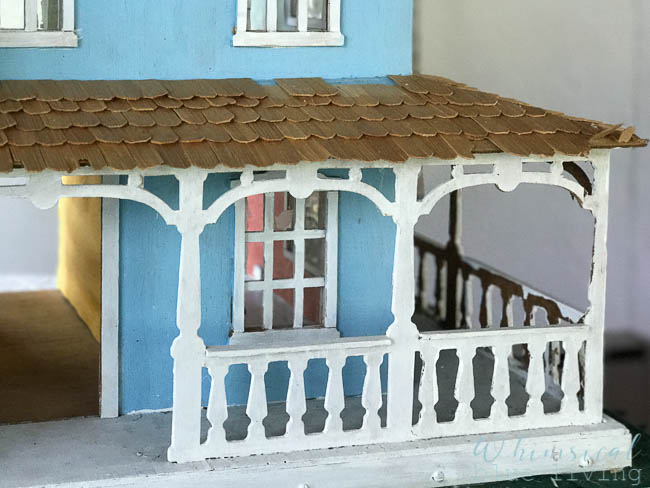 The seller's response almost knocked me right over. Two dollars! Two dollars for a solid wood four-bedroom vintage doll house full of character and charm! I could barely contain my excitement as I quickly replied to her message, telling her I'd take it. Then I hopped in my car with my $2 in hand and drove over to her yard sale to claim my vintage wooden doll house! What luck!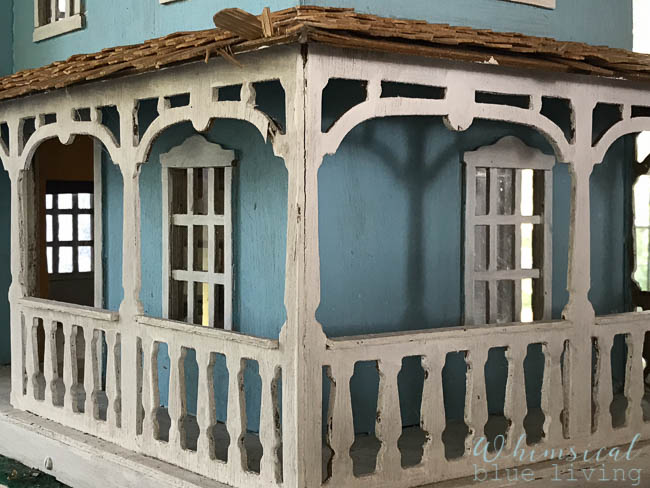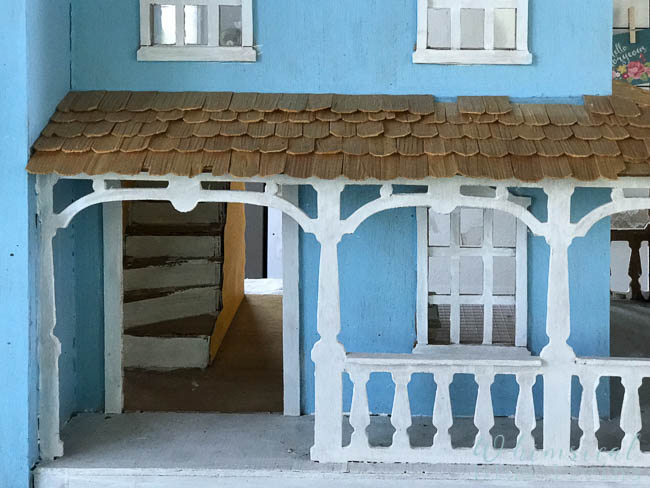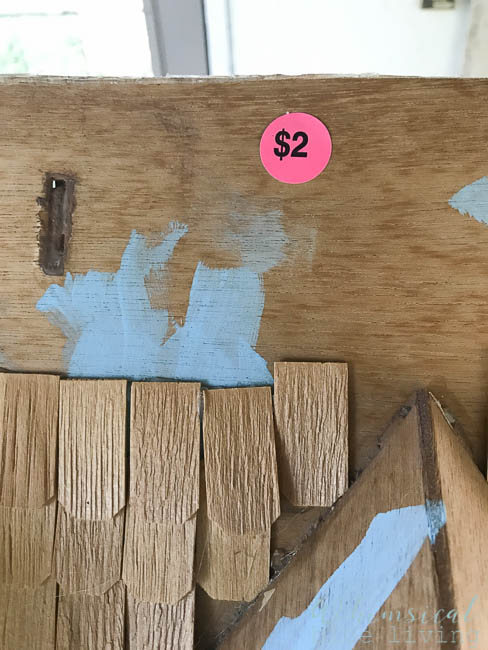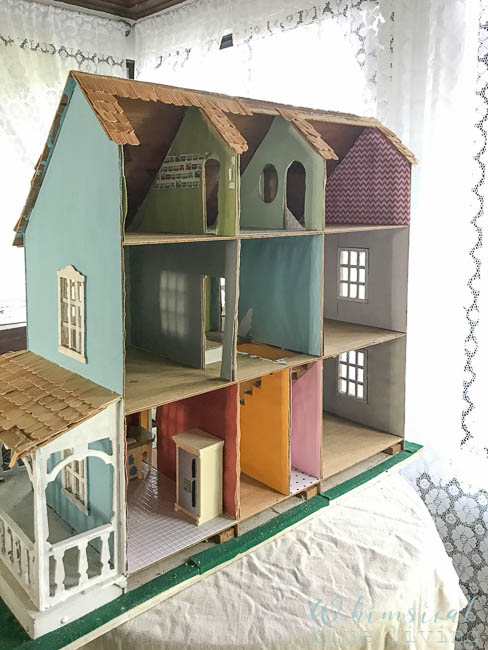 Friends, I have a lot of work to do to this sweet little doll house before we surprise our daughter with it on Christmas morning! You know how much I love a good house restoration project, and this one is going to be gorgeous! I plan to paint the exterior, replace the roof, wallpaper the interior walls, and shop for the perfect little pieces of furniture. My daughter is going to absolutely LOVE it!
Have you ever designed a doll house before? This is my first, and I'm just giddy with excitement! It's possible that I may be fulfilling one of my childhood dreams with this design process. What fun! I can't wait to see my daughter's face on Christmas morning when she finds her darling doll house under the tree!
For more inspiration and sweet stories be sure to follow Whimsical Blue Living on Facebook, Instagram, and Pinterest. And sign up for our newsletter to receive an email every Sunday morning with the posts from the week. That way you never miss a post!
Have a beautiful day!
Sandy
(aka Mrs. Santa Claus)