Hello sweet friends! Welcome to Whimsical Blue Living, our brand new blog where we share about our life in our beautiful little castle. We're so glad you stopped by to visit!
We bought our 1927 Stone Tudor house two years ago at an auction, which basically means we bought it for a fantastic price and have spent a tremendous amount of time and energy fixing it up. I love getting a good deal almost as much as I love making homes beautiful, so this house was truly a dream come true!
We are so excited to share our house with you today! If you love old houses as much as I do you are in for a treat. Our little castle is full of original details from 1927 that we've carefully preserved while also adding our own charm and personality. It's definitely still a work in progress, but that just makes the transformation even more exciting! This house is full of beauty and potential, history and dreams. It's like living in a fairytale, except I'm still waiting for the woodland creatures to clean my house! Like every classic fairytale, there have been moments of discouragement. One must be brave to take on a house of this age and condition. But the trials have ultimately turned into triumphs. And through the process of restoring this beautiful old house our family has fallen even more in love. We are truly happy living together in the castle of our dreams, and we are thrilled to share our home with you!
And now for the eye candy that you've been patiently waiting for. Enjoy!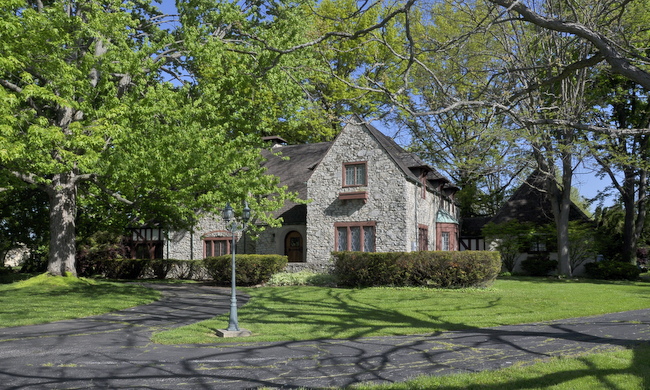 I've always loved stone houses. The color and texture of the stone mixed with the copper is so gorgeous!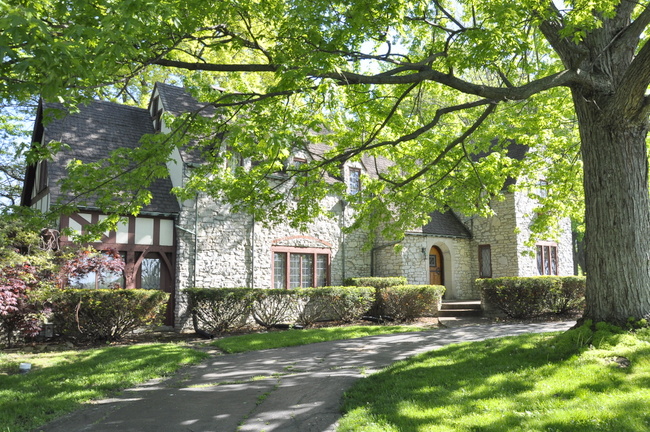 We love the sun room on the side of the house. The view of the river across the street is breathtaking! Isn't the balcony on the back of the house so romantic! If you look closely at the chimney you'll notice a window in the middle of it. That's a real window! Isn't that such a neat feature!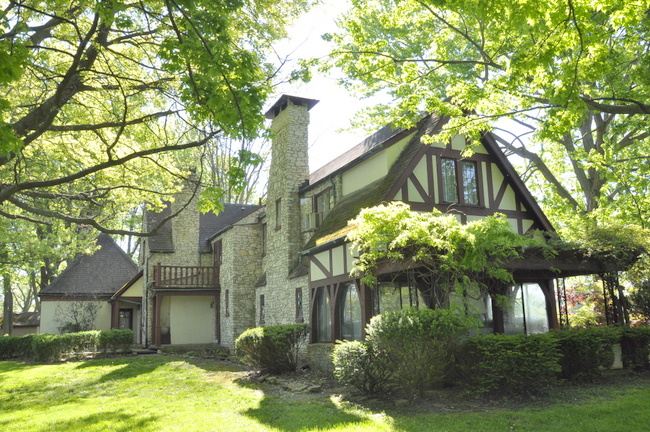 This front door is dreamy! When you walk through it you feel like you are being transported back in time!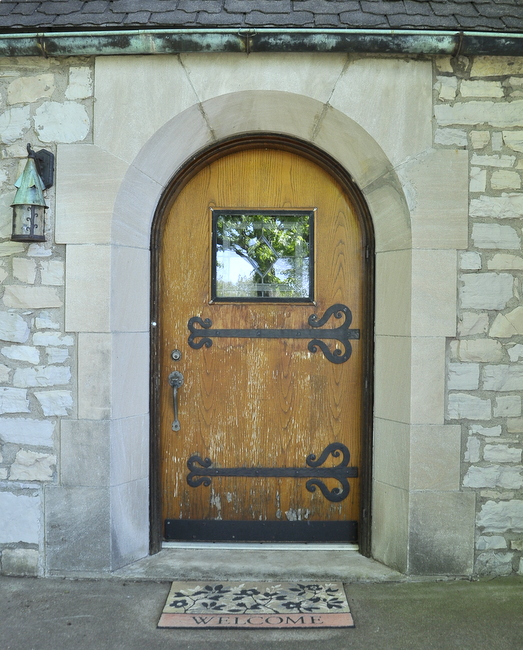 The patina of copper is absolutely beautiful and one of my favorite features of the exterior of the house.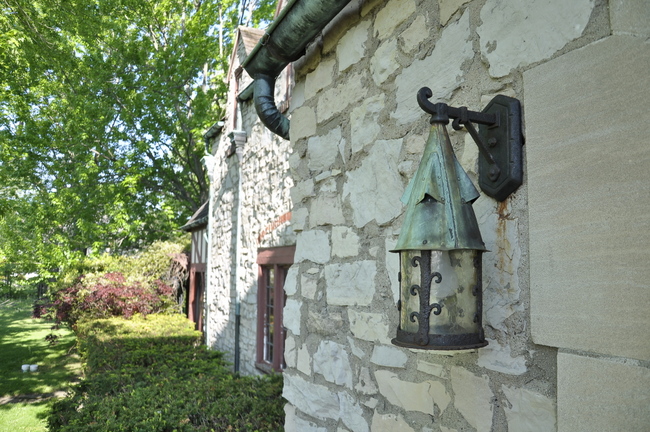 The copper gutters and downspouts are original and the detail on them is amazing. I never thought gutters could make my heart skip a beat until I saw these!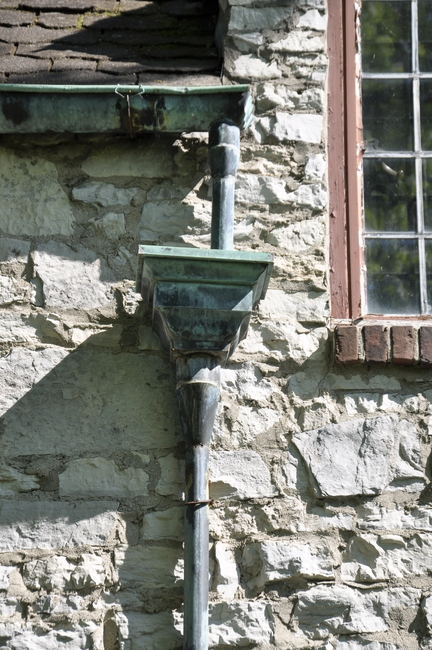 We sit at our table and watch boats float by on the river when we look out of these windows.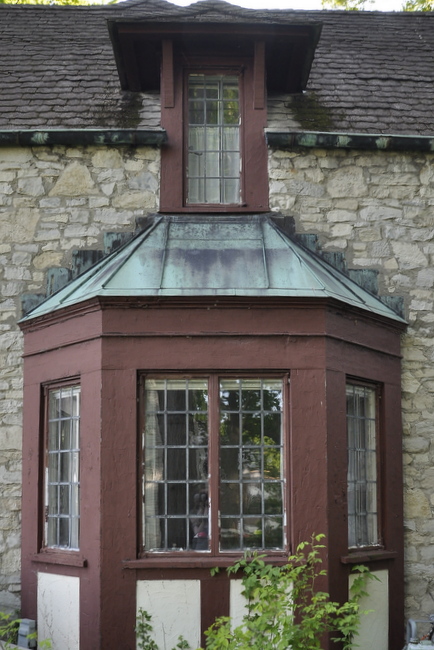 The view of the river is priceless. It is so peaceful!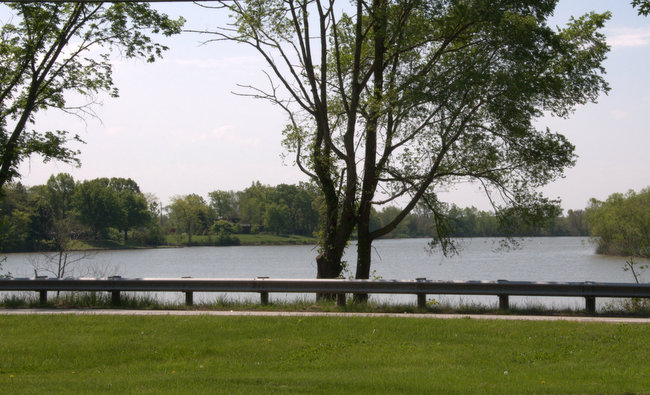 The gardens behind the house make you feel like you are living in the classic novel The Secret Garden. They are truly magical!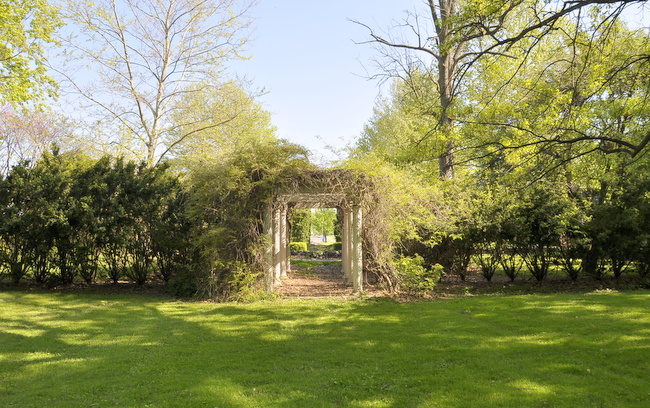 There are several gardens that are connected by little paths and arches. It feels very old world European. Now I just need a gardener…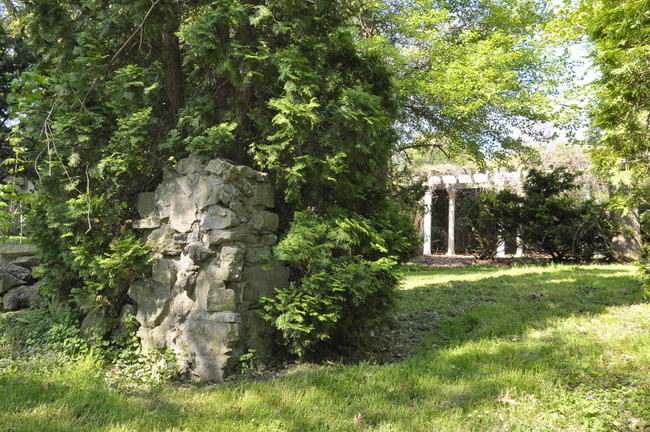 The property is surrounded by a sweet little stone wall, which adds to the charm.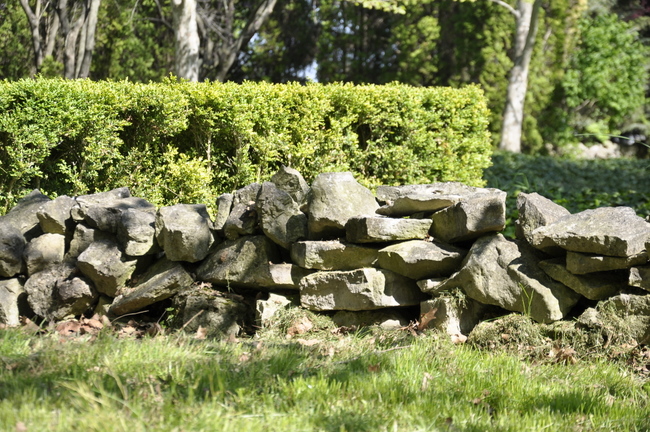 Thanks for taking a little tour today! There is so much more for us to share with you! Be sure to sign up for our newsletter so you can get updates as we post more to our blog. We'd love for you to follow us on Facebook and Instagram as well to see behind the scene shots of life in our castle. We're sharing the story of how we found our house of dreams, some dramatic before and after pictures, as well as more details as to how we've restored our castle on a serious budget!