Oh Friends, I'm so excited to share my ideas for this year's One Room Challenge! In blogland there is a tradition (hosted by Linda at the blog "Calling it Home") where we complete one room in six weeks and share the progress with you weekly. I have the perfect project this year! I'm designing my daughter's bedroom and am inspired by the idea of a field of wildflowers.
When I was pregnant with my daughter I told my husband that she was going to be our happy, free spirited child, and she truly is! (Does anyone else sense their childrens' personalities when pregnant with them? I always knew their genders and personalities. By the third baby my husband stopped saying it was just a lucky guess, because I was always right!)  My daughter's nursery was a vintage Anne of Green Gables theme, and I'm excited to incorporate some of those pieces into her new "big girl" room. The new design includes lots of pink (of course), vintage pieces, butterflies and flowers!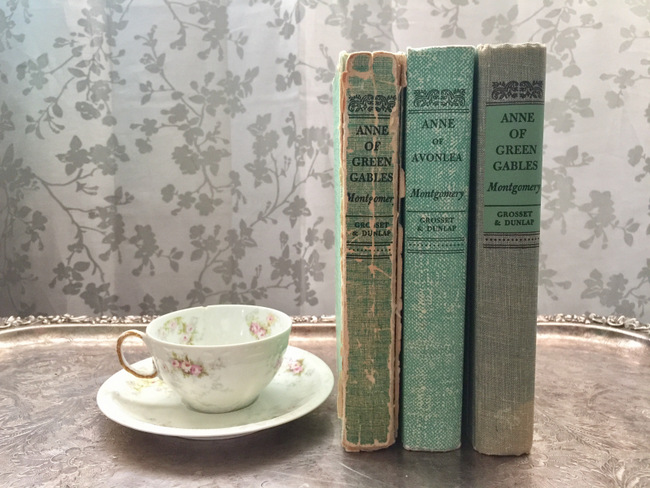 My daughter's bedroom is in desperate need of a makeover. The previous owners never finished putting up the wallpaper in her room, and since we weren't particuraly fond of the wallpaper, we decided this past spring to remove it and start fresh with paint.
Easier said than done. That wallpaper was a beast to remove. We quickly realized we were dealing with wallpaper, and under that a layer of paint, and under the paint was another layer of very old, very stubborn wallpaper. We tried so many different ways to remove both layers of wallpaper, and finally decided that a steamer was the best method. We were making progress until the summer months hit. There is no air conditioning in our daughter's bedroom, and the combination of the summer heat and the steamer was unbearable. So we took a break from that project until cooler weather arrived. And now, with the motivation of the One Room Challenge, I'm ready to tackle that wallpaper once and for all!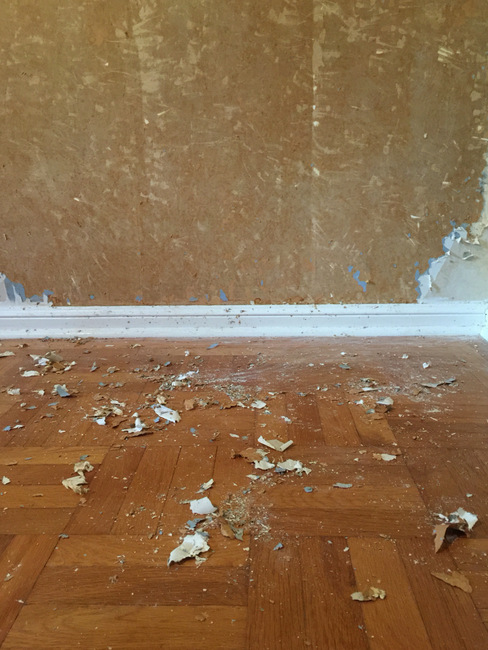 She is so excited about her room and all her pretty things, and it's going to be a lot of fun putting it together with her! Fingers crossed that we can finish that wallpaper removal without any more problems. I'm so excited for the wallpaper to be over and the pretty part to start! Wish us luck!