Friends, two of my favorite things are paint and amazing deals, and when those things are combined, it makes my heart ridiculously happy!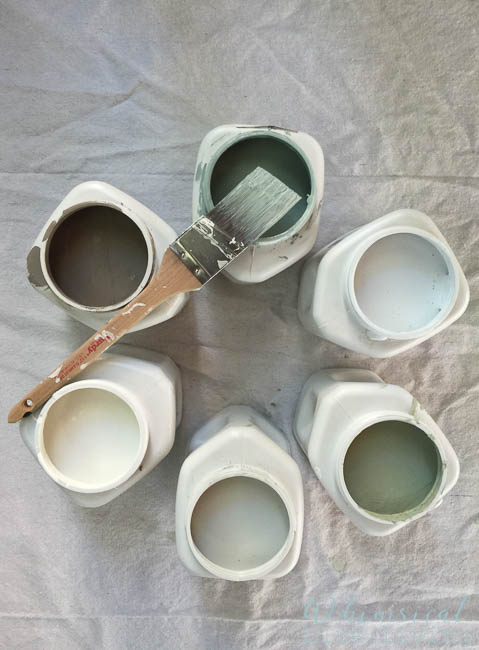 I always check the paint section when I'm shopping at the home improvement store, even if I'm not actually there to buy paint. Sometimes I find an amazing deal! Whenever the paint department makes a mistake mixing the paint, whether accidently mixing the wrong color or taking several attempts to correctly match a custom paint color, they will often label it as "mis-tint" paint and sell it for a reduced price. The wonderful thing about mis-tint paint is that there is nothing wrong with the paint, it just wasn't what the customer wanted. The store's mistake is your benefit! You can buy high quality paint for crazy cheap when it is a mis-tint color. A beautiful paint color for a fantastic price is exactly what I love!
Now, this way of buying paint admittedly requires a combination of luck and patience. There are many times that I check the mis-tint paint section and don't see anything I like. But sometimes I discover gorgeous colors that go beautifully with my whimsical blue style and I excitedly snatch them up! I use paint for so many crafty and decorating projects that it is worth it for me to buy mis-tint paint that I love, even if I'm not sure what project I will use it for. I end up saving so much money in the long run!
For example, recently when I was at the home improvement store I discovered three mis-tint gallons of Valspars "Spa Green" paint. The store employee working in the paint department had accidently mixed up the color Spa Green instead of another green color that the customer had requested. The paint was one of my favorite colors, a dreamy green with a hint of blue in it, and at $9 per gallon I was able to buy all three gallons for about the price I'd usually pay for just one. And it's been put to good use! My sister-in-law used one gallon to paint a bedroom at her house, I used the paint on the mirror above our mantel, and now I'm in the process of painting our daughter's vintage dollhouse with the mis-tint paint. And I still have paint left over for other projects!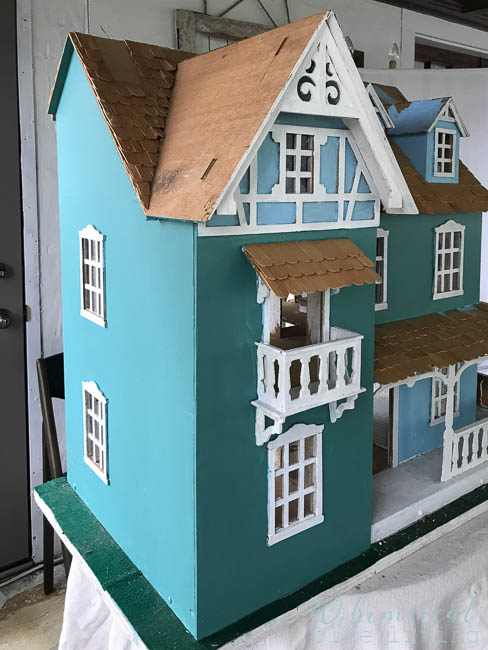 The paint specialist at the home improvement store told me that they usually have the biggest selection of mis-tint paints on Sundays and Mondays since many people tend to buy paint for their projects over the weekend. But check every time you are at the store, because it truly is a matter of luck and perfect timing. You'll have to let me know if you find any great deals! Happy painting, friends!
Have a beautiful day!
Sandy
For more inspiration and tips, check out Whimsical Blue Living on Facebook, Instagram, and Pinterest. And be sure to sign up for our newsletter to receive an email every Sunday morning with the posts from the week. That way you never miss a post!