Friends, I'm working hard to finish the dollhouse in time for Christmas morning, but I just wanted to take a quick moment to wish you a Merry Christmas and a wonderful holiday season! I appreciate you taking the time to read and follow along on our adventures here at Whimsical Blue Living. This is such an amazing journey, and I'm so grateful for you!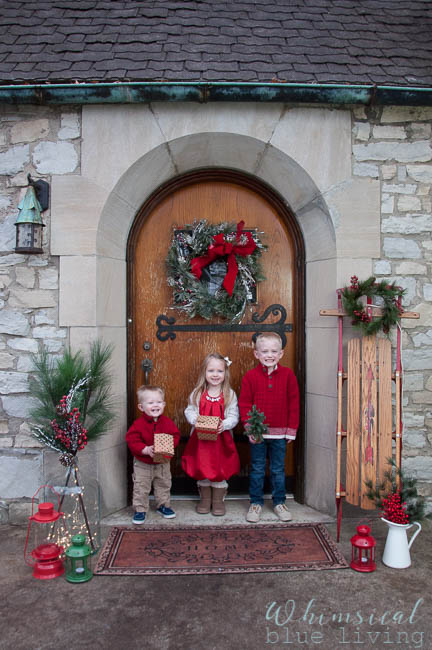 This year is especially magical. Our kiddos are 6, 4, and 2 years old and they are all so excited for Santa to come visit! It's been a wonderful month full of traditions, celebrations, and so much joy. I'll be sure to share how the dollhouse turns out and my daughter's reaction! It's so cute, and I'm loving adding all the creative and decorative touches. I'm sure I'll be up late on Christmas Eve finishing it. I'm just thankful that I'm not painting our living room ceiling until 4:00 AM like last year! I'm much happier to be painting an adorable dollhouse. This is one of those years that I know we will remember and treasure forever.
I hope you have a wonderful holiday! May you be surrounded by peace, love, and joy!
Merry Christmas!
Sandy