Traveling is good for the soul. Exploring new places fills me with ideas and inspiration, and I always seem to find vintages treasures! I recently took a trip to Florida with some of my dearest friends from college, and we had the best time! It was wonderful to spend time with friends and relax. My husband and kiddos made me the sweetest book before I left on my trip, and I read it while waiting to board the plane. My family is the cutest!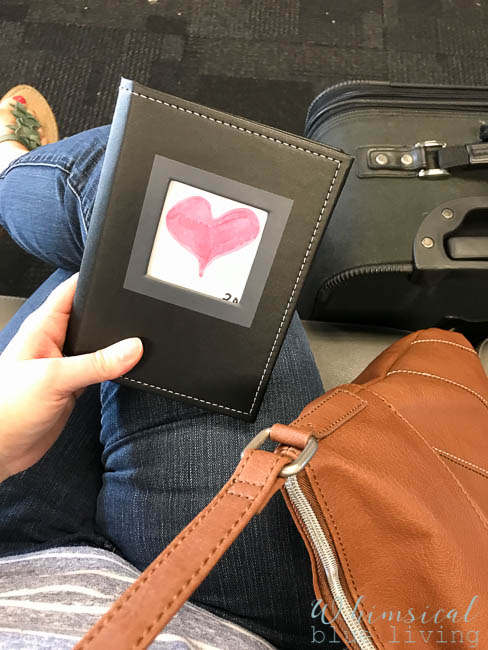 Florida was so relaxing. We enjoyed the sunshine, visited several tea rooms and antique stores, and stayed up late drinking wine while laughing and talking. It was just the kind of vacation I needed! There is something magical about spending time with good friends. We've seen each other through so many important life moments, and even though we all live far apart now, we are still incredibly close.
We went to a beautiful tea room in the town of Winter Haven called The Twisted Teapot. It was decorated with crystal chandeliers, stained glass windows, and antique picture frames. I was in heaven!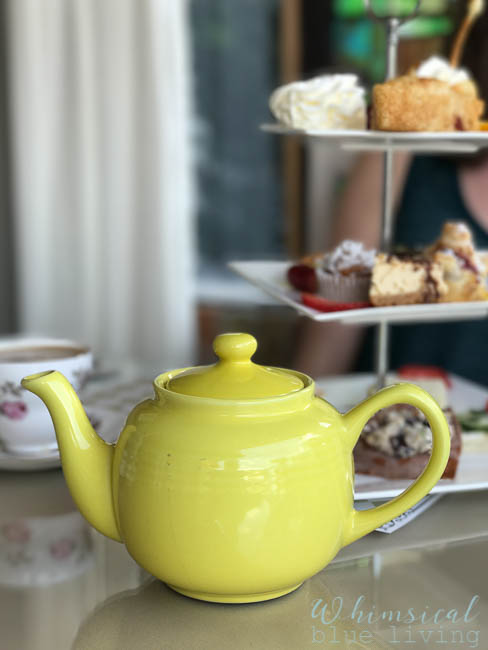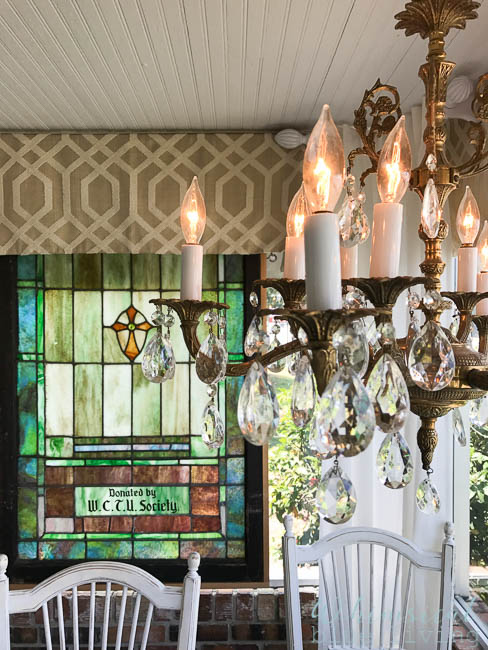 There was a gorgeous antique family quilt that was framed on one wall. The detail was amazing. Even the stitches were a work of art! I've never seen anything like it!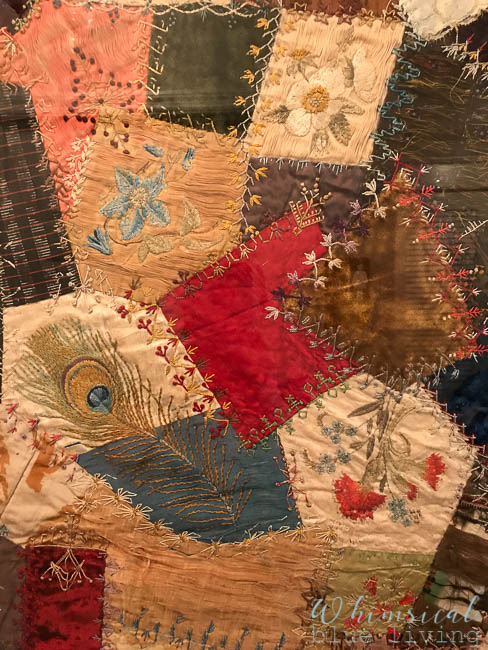 We visited several antique stores and I found so many treasures that I wanted to bring home, but I only had a small carry-on bag, so I had to leave them behind. This cute little camera was one of my favorites. I wish I had room for it in my bag.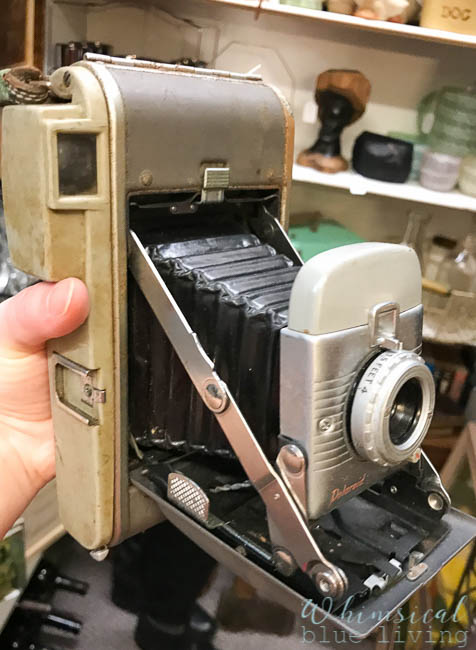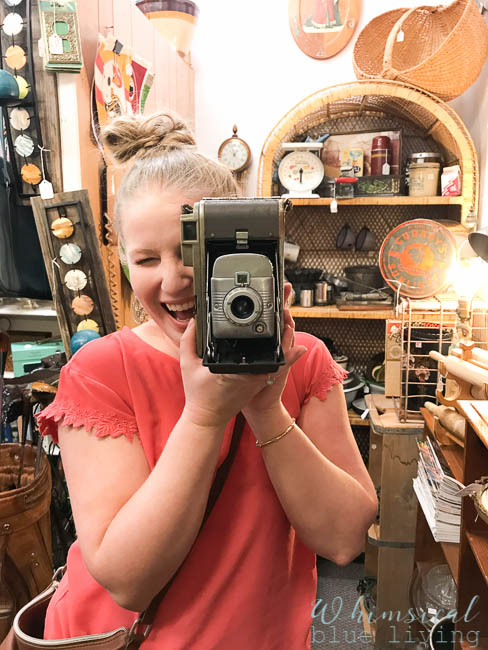 I did manage to fit some really special treasures into my suitcase! On the first day of our trip my friend was giving us a tour of her small town and pointed out an old building that her family owned. It was a candy factory before her grandpa bought it, and when he purchased it he turned it into a hardware store and his workshop. "He would buy construction supplies and architectural pieces at auctions and then sell them in his store," she told us. "Now my dad uses part of it as his workshop and the rest is storage." Then she paused, looking at me with a smile. "Actually, it's probably the kind of place that you would love!"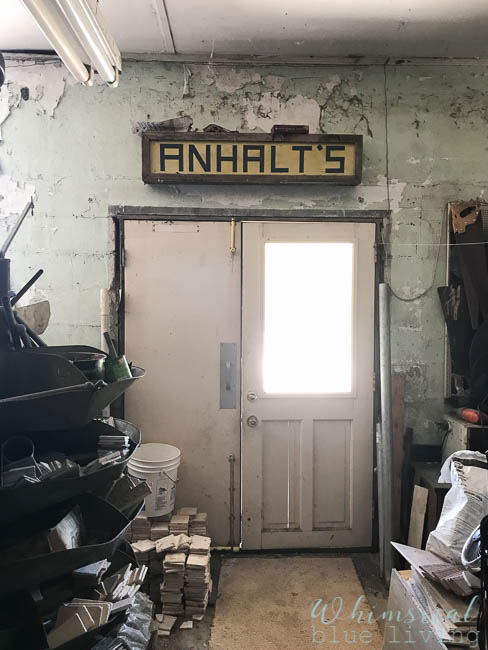 A quick phone call to her Dad confirmed that we could hunt for vintage items to keep! We walked through the doors into the storage area and I looked around with excitement. This was exactly the kind of place to look for treasures! The old store sign hung above the door, and all around us were stacks of tools, hardware, and tiles. I had a good feeling about this place! We started sorting through the dusty piles, making a collection of things that we found interesting. There were so many amazing architectural pieces! We all squealed with delight when we found several bags and buckets full of vintage brass knobs. You would have thought that we had discovered a bucket full of puppies by the way we were gushing! "Aren't these knobs just the cutest! I love them! Let's take them home with us! We can all have matching knobs in our kitchens to remember this trip! Look at the designs! Aren't these knobs adorable?"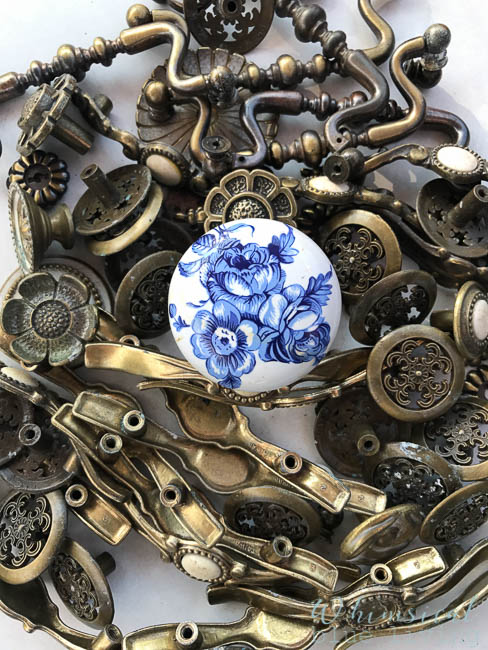 And so, with great excitement, we filled a box with our treasures and marched triumphantly back to my friend's home, where we divided the hardware and talked excitedly of our future kitchen dreams. I love incorporating vintage pieces with special meaning into my home, and I will smile and think of my friends every time I use these knobs!
What about you, friends? Have you ever found a vintage souvenir while on vacation? I'd love to hear your stories! Follow Whimsical Blue Living on Facebook, Instagram, and Pinterest for more inspiration and pictures of our travels. And be sure to sign up for our newsletter to receive an email every Sunday morning with the posts from the week!
Have a beautiful day!
Sandy