My husband and I recently took a trip to gorgeous Savannah, Georgia to celebrate our upcoming tenth wedding anniversary! Savannah is one of our all time favorite places to visit. It is full of history, amazing architecture, and beautiful gardens. We loved walking around the historic district, admiring the gorgeous old southern homes and imagining what they looked like on the inside. We held hands and reminisced about the last ten years, so grateful for our beautiful family and the adventures we've shared.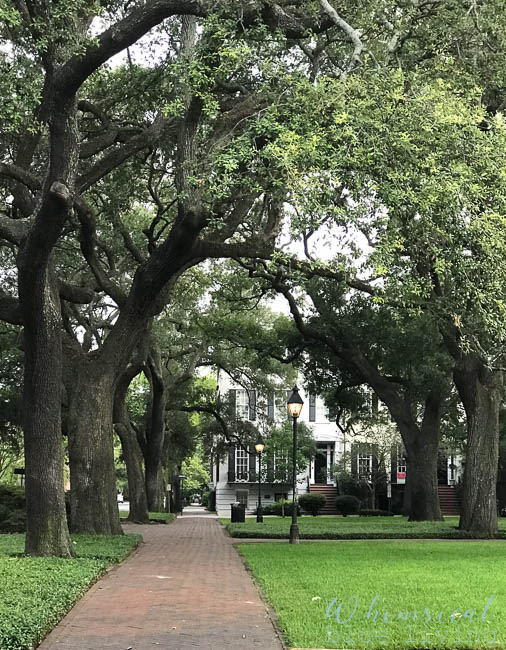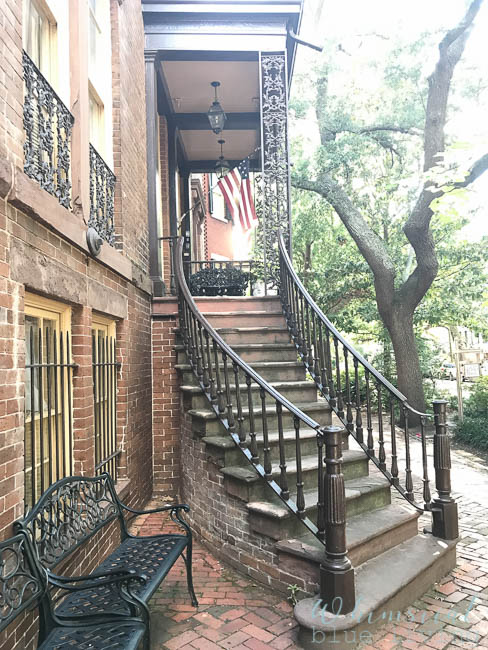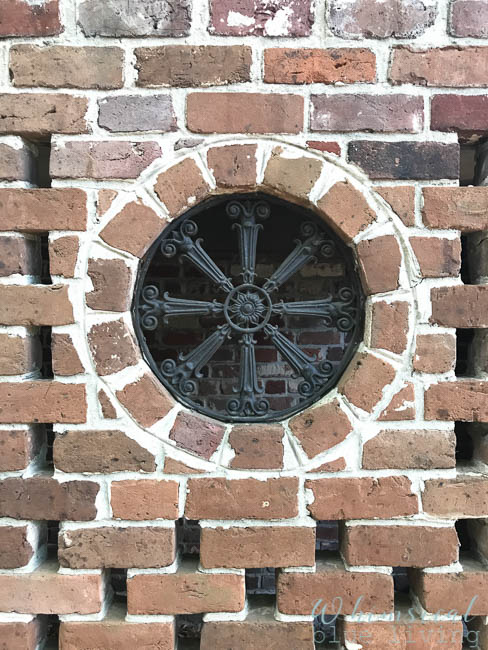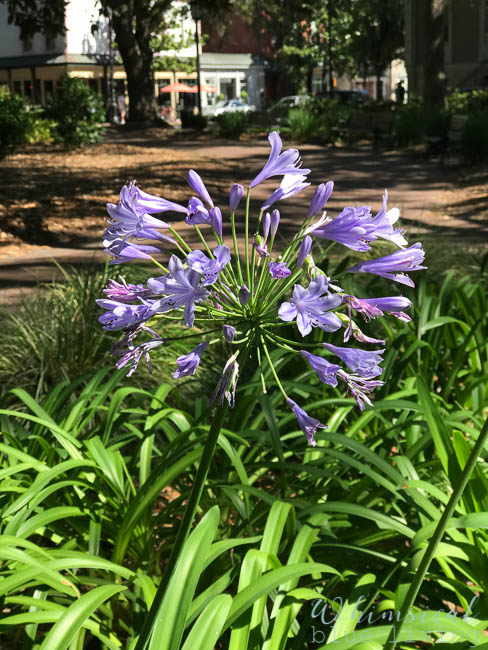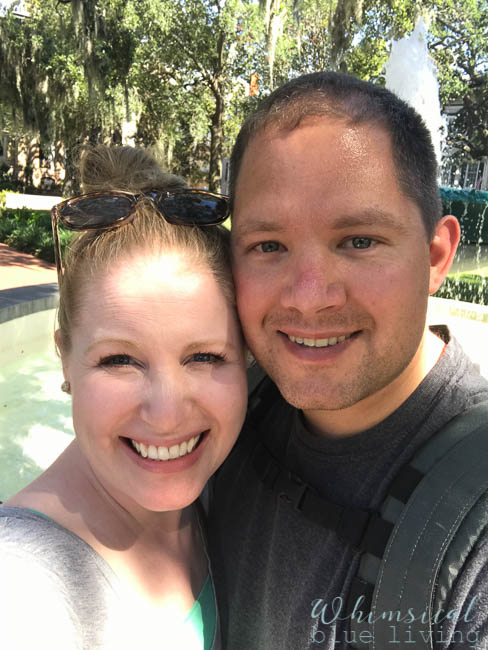 We had an absolutely wonderful time exploring antique stores, shopping, relaxing at the beach, and eating true southern food! Our hotel was right across the street from Jere's Antiques and around the corner from The Paris Market, which are two of my favorite places to go for inspiration. I'm just bursting with creativity and ideas now that we're back from our trip! Traveling is good for the soul.
Friends, if you've been to Savannah you understand why I love it so much! If you've never visited there before, I highly recommend that you start planning a trip! Below are some of my favorite places to experience while in Savannah, Georgia.
Shopping
Savannah has the most amazing antique stores! Jere's Antiques is one of my favorites and I always make sure to visit it when in the area. The building is 33,000 square feet of glorious, truly original and one of a kind antiques! The store stretches for an entire block! My husband and I explored every nook and cranny of the store with our tape measure and wish list, and I fell in love with several beautiful pieces. As we continue to collect items for our kitchen renovation I'm keeping a few options from Jere's in mind.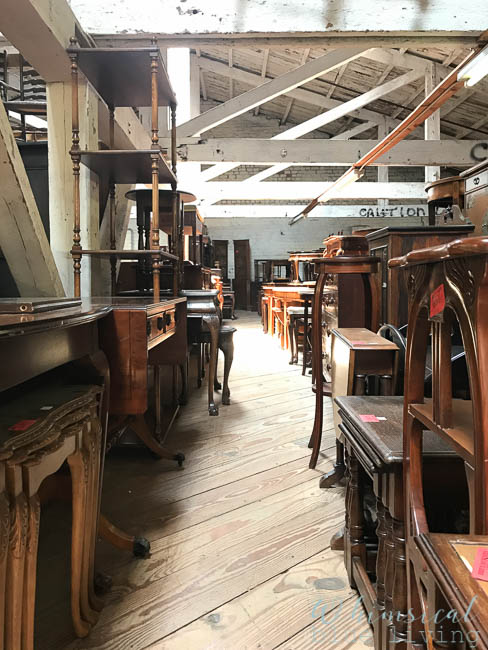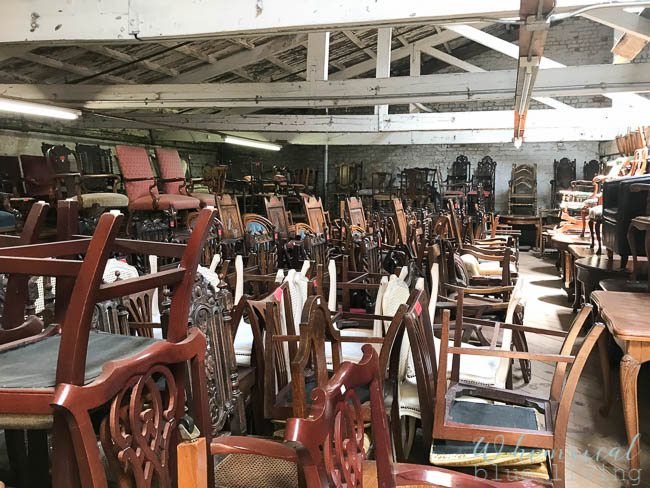 The first evening in Savannah we were walking around admiring all the historic homes when we stumbled upon Alex Raskin's Antiques. We assumed it was located on the bottom floor of the glorious old southern mansion, and we decided to come back the next day when it was open. Much to our surprise and delight, the entire house was full of antiques, from the basement to the attic, as well as the balconies on each level. It was amazing! The house was truly grand, with ceilings that were probably 20 feet high, gorgeous crystal chandeliers, marble fireplaces in every room, and intricate trim and details. And it was absolutely packed full of furniture. There were several times where we were weaving around pieces, trying to get a closer look at something, and we'd end up stuck in the middle of a maze of furniture! The architecture and grandeur of the place inspired my soul, and the peeling paint simply added to feeling of history and romance of the home.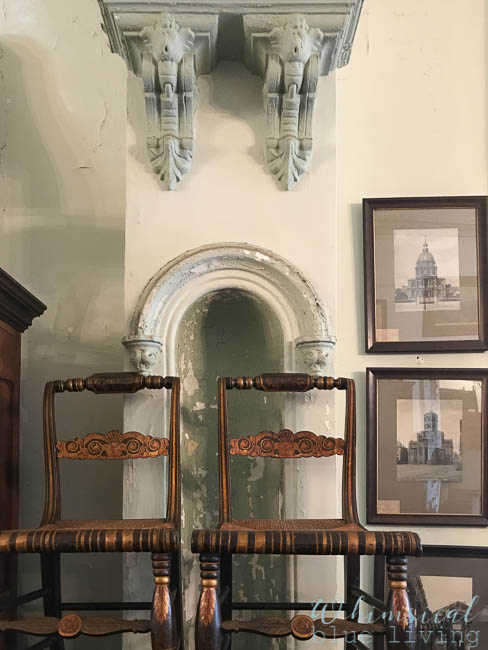 True story: When I was in labor with my daughter and the nurse told me to "go to my happy place" in my mind, I instantly imagined I was shopping at The Paris Market! Friends, this store is gorgeous, with a beautiful combination of new vintage inspired items and beautiful old antiques. It is full of whimsy and charm, and I adore the eclectic combination of items for sale and the creative displays. I was especially excited to study their little cafe area in the corner of the store for inspiration for our own kitchen. I took detailed measurements and notes of the counters (including pictures of the underside to see how the marble was attached) and measured the classic white subway tile, because I have no shame when it comes to studying beautiful design! The women who worked at the store were completely unfazed by my obsessive photography, and they happily answered all my design questions. I was obviously not the first person to become starry eyed by all the gorgeous details in their beautiful store! I took tons of pictures of the store as well as the cafe bar, cabinets, and lighting, and have been studying them to determine what aspects inspire me for our own projects.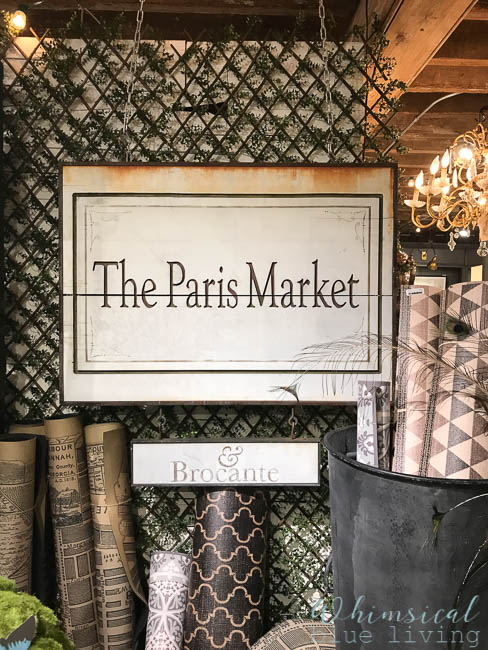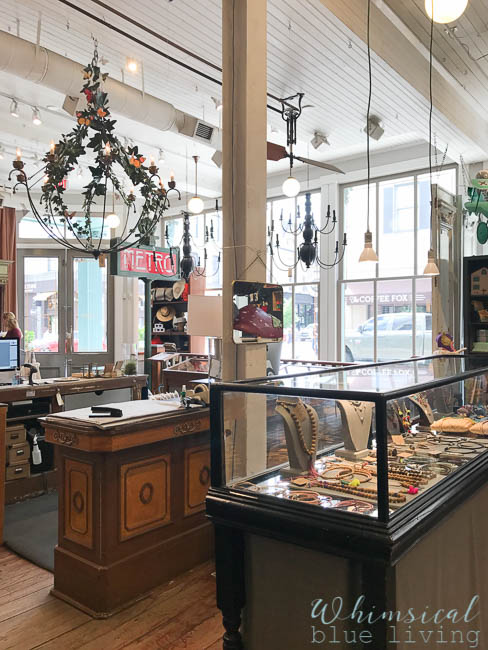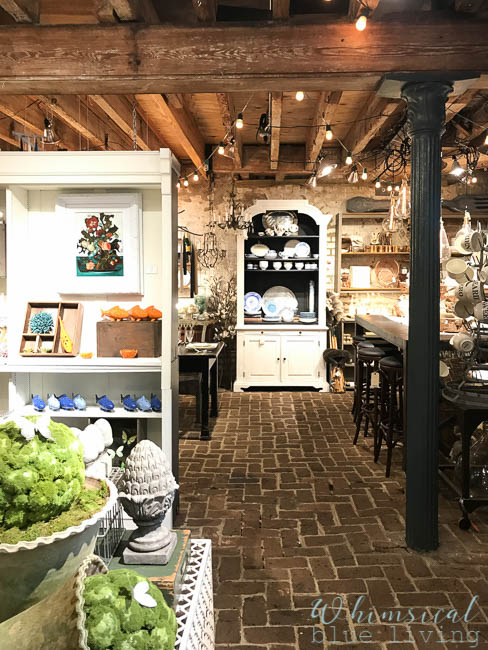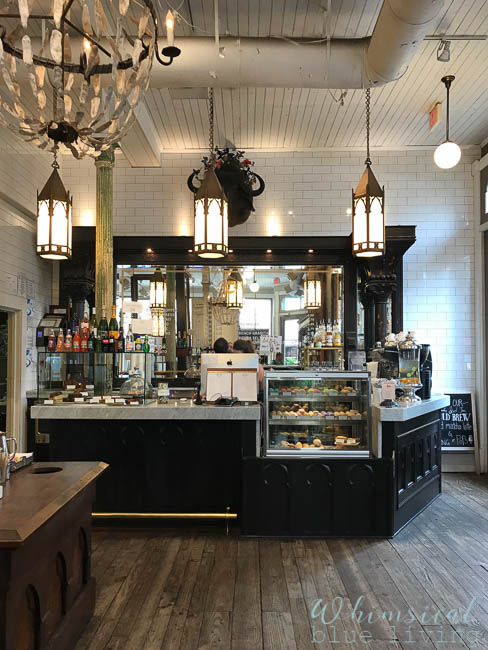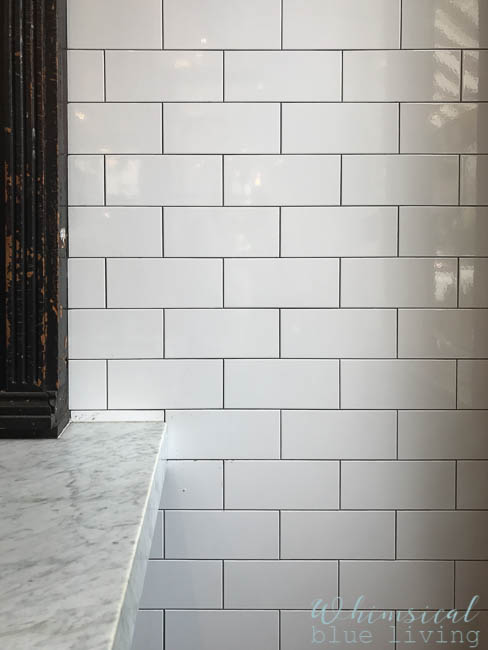 Food 
We were so lucky to get some awesome restaurant recommendations from a local business owner on our first afternoon in town. Friends, we had some of the best food on this trip! I highly recommend checking out these restaurants in Savannah:
The Crystal Beer Parlor is a fantastic place for dinner. Their crab stew is amazing!
Alligator Soul is a fancy dinner place with a really interesting menu. It's located in an old wine cellar, and I loved the brick arches and architectural details.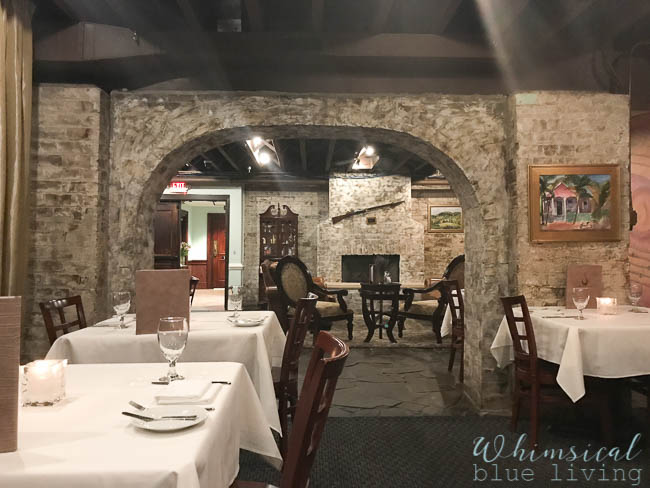 Mrs. Wilke's is the place to go for lunch! The food is true southern comfort food, served family style. They seat people at long tables and we passed around at least 20 side dishes before they brought out the most delicious fried chicken. It was southern cooking at it's finest!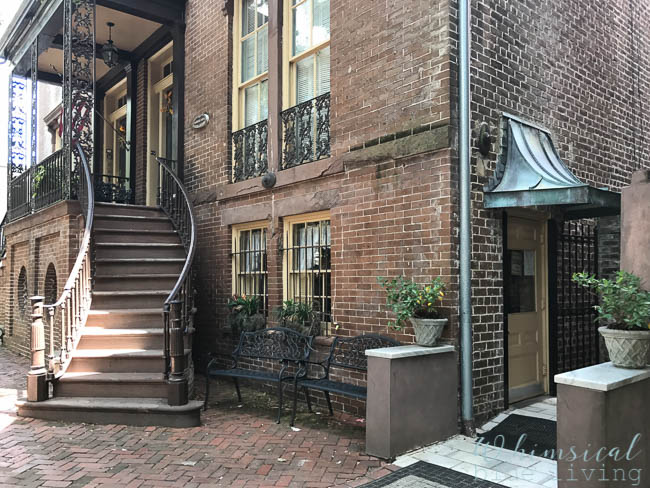 Goose Feathers Cafe is a wonderful place for breakfast food (served all day long). We enjoyed it!
Beach
We spent a relaxing afternoon at the beach nearby on Tybee Island. The island has a quaint and charming atmosphere, with 5 miles of public beach, a pavilion, and a pier. We walked along the beach and collected shells for our kiddos and let the waves wash over our feet. It was everything a vacation should be!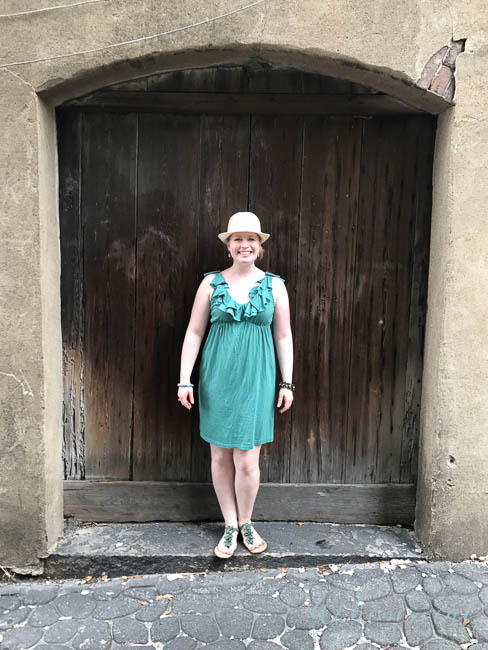 Friends, Savannah is one of my favorite places in the whole wide world! It is full of historic architecture and southern charm, and it makes my heart happy every time I visit. Have you ever been there? Do you have any recommendations to add to my list? I'd love to hear about your favorite places!
For more beauty and inspiration follow Whimsical Blue Living on Facebook, Instagram, and Pinterest. And be sure to sign up for our newsletter to receive an email every Sunday morning with the posts from the week. That way you never miss a post!
Have a beautiful day!
Sandy