There is something about old houses that I find so intriguing. Old homes are full of stories, romance, and soul. The design of beautiful historic homes makes my heart skip a beat! The materials used and the craftmanship that went into building old houses simply cannot be replicated today. I love old houses!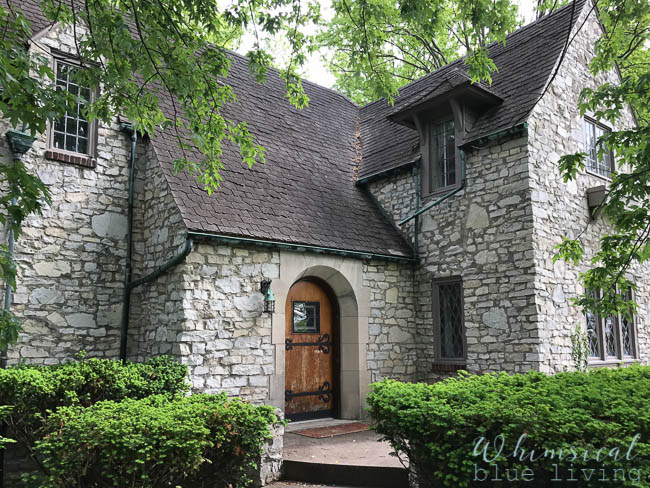 Friends, if you love the style of our castle, I have stumbled upon the perfect show for you! Recently I was listening to one of my absolute favorite podcasts called "Young House Love Has a Podcast," which discusses all sorts of things home improvement related. I actually met the hosts, Jon and Sherry, at the Haven Conference I attended last year. And by "met," I mean I tried not to go overboard with my fan girl reaction, instead smiling awkwardly at them every time I walked past them at the conference, and sitting right in front when they shared their presentation. I couldn't figure out how to introduce myself without sounding like a stalker, although looking back, they came to the conference to meet other bloggers and share their story, so I kind of didn't need any other reason to say hi! Oh, well. Next time I'll be braver!
So anyway, on their podcast they mentioned a show that was similar to House Hunters on HGTV, but set in the countryside of England. It's called Escape to the Country, and it's currently available on Netflix. The thing that I absolutely LOVE about the show is that all the houses on the tours are old. Like, really really old. They make our 1927 tudor style house seem brand new by comparison! The houses on the show are stunning and full of charm, character, and history. Many of the homes are built with stone and have thatched roofs, massive wooden beams, and tons of original details. It's like something out of a fairy tale! Each episode has a "mystery house" at the end that is something unique. It's amazing how people have created homes out of old churches, factories, barns, and other kinds of buildings. I get so inspired just watching it! The other nice thing about the show is that it is realistic in the sense that the buyers don't always end up purchasing a house out of the three homes on the tour. Because isn't that how it often works when buying a home in real life?
The scenery on Escape to the Country is breathtaking! There are wonderful shots of rolling green hills, farm animals grazing in pastures, and quaint cobble stone streets. Even the music in the show is beautiful! And I'm in love with all the British accents. I'm telling you, friends, the show is dreamy! Everything about it makes my heart so happy, and it is the perfect way to relax at the end of a long day. I will warn you, though, that watching it might make you want to hop on a plane and move to the English countryside! I often tell my husband that he is lucky we bought our little castle in Ohio, or I'd be house hunting in England!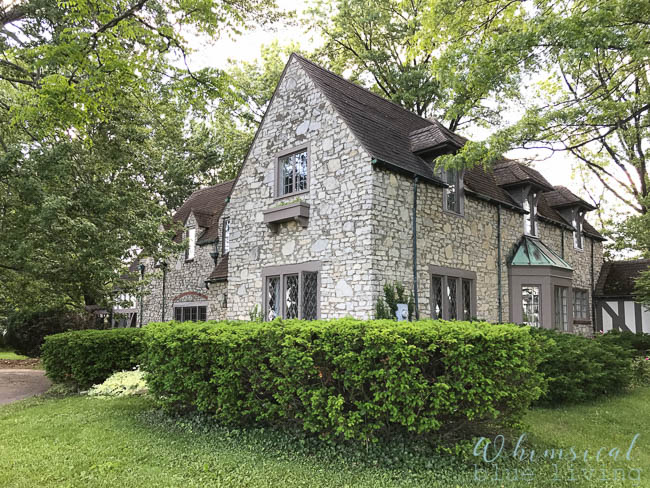 What about you, friends? Do you have any favorite shows that I should check out? Do you ever dream about buying a sweet little cottage in the countryside? If you watch the show, be sure to let me know what you think!
Have a beautiful day!
Sandy
For more inspiration, be sure to follow Whimsical Blue Living on Facebook, Instagram, and Pinterest. And don't forget to sign up for our newsletter to have the posts emailed to you every Sunday morning!