My husband and I are celebrating our ninth anniversary! Nine years! I still can't believe it! It seems like just yesterday we were reciting our vows in front of our families and a few close friends, full of joy and hope and love. We were married in a beautiful little chapel on a southern plantation (coincidently the same chapel that was used in the movie A Walk To Remember, but I had discovered it long before the movie was made).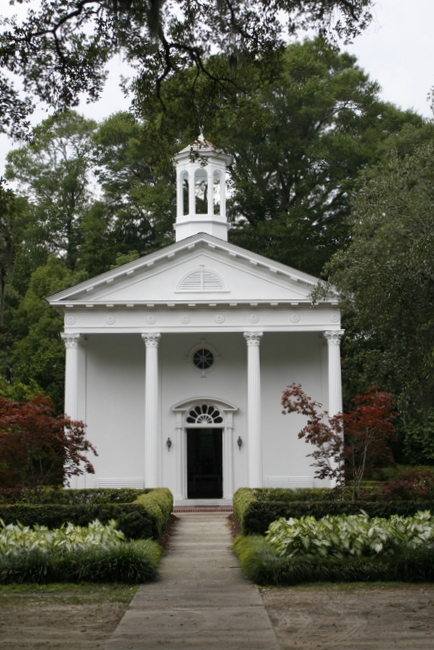 I'd visited the plantation during a family vacation when I was 16 years old and was so inspired by its beauty I announced to my family that I planned to get married there someday. I even made my dad take a picture with me as we stood in the doorway practicing my future walk down the aisle. And eight years later, on a hot summer day, he walked me down that same aisle on my wedding day. As we were walking arm in arm into the church my dad turned to me with a smile and said, "Remember when you were 16 and you wanted to get married at this chapel? And now here we are!" The photographer happened to snap a picture of that moment, and it's one of my favorites from that day.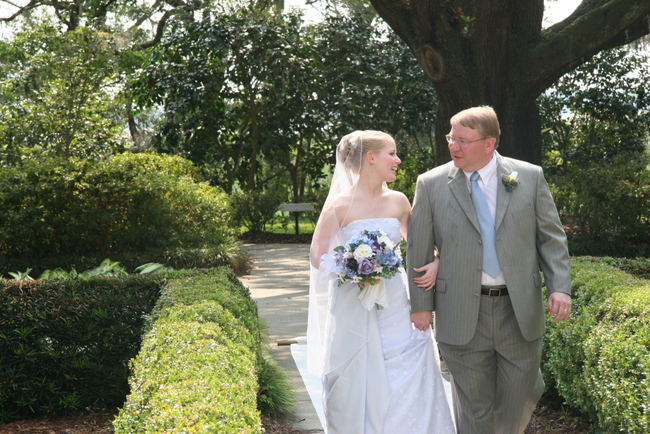 It was a beautiful wedding. My husband and I wrote the ceremony ourselves and it was a true reflection of our relationship and our love. I wore a custom made light blue dress with a lace overlay because blue is a much prettier color with my fair skin than white. (Plus there is a teeny tiny side of me that is a rebel and I don't like doing what everyone else does. But mostly because I look like death in white, and I was vain enough to dismiss tradition and wear my signature color on my wedding day!) It was a day full of beauty, happiness, and love. And whimsy and blue, of course!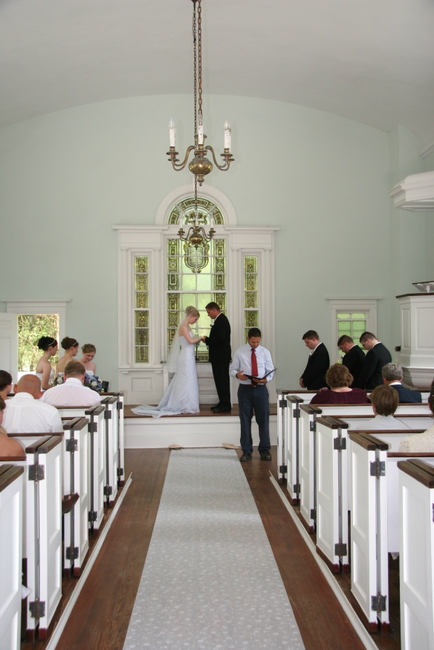 So much has happened since that beautiful day and we've grown both as individuals and as a couple. There have been times so magical and beautiful that I can't believe this is really our life. And there have been challenging seasons that we struggled through and ultimately came out stronger. I'd always heard the phrase "marriage is hard", but before I was married I didn't quite understand what that meant. Of course I knew that every moment wouldn't be pure romance and bliss, but I assumed that since we loved each other all the challenges and hardships would simply be overshadowed by the strength of our love. During our first year of marriage life threw some devastating losses at us, situations that were completely unexpected and beyond our control. We were both left reeling from the shock, grieving the loss of loved ones and unsure of what the future held.
One of the best things we did early in our marriage was to start writing in a journal to each other. It was actually my husband's idea. I was gone on a trip for several days visiting a family member. My husband and I had a disagreement right before I left, and while I was gone he wrote me the sweetest, most honest letter in a little spiral notebook. When I returned from my trip we sat down together and he read it aloud to me. I was so touched by his words, his love and his humor. He'd put a lot of thought into his letter and I sensed it was a pivotal point for us, a moment when we really came together and listened and communicated and forgave each other. We continued to write back and forth in that little spiral notebook, sometimes when we argued and needed to apologize and forgive each other, many times to mark a special occasion, and often just to say a quick hello and I love you. The wonderful thing about journaling is that we now have a time capsule of our life at that early stage in our marriage when we were learning so much about true love, communication, and forgiveness. Every now and then we still get out that spiral notebook and write a message in it. It's a sweet testament to the process of learning to truly love one another, and each time I read it I'm reminded why I fell in love with my husband.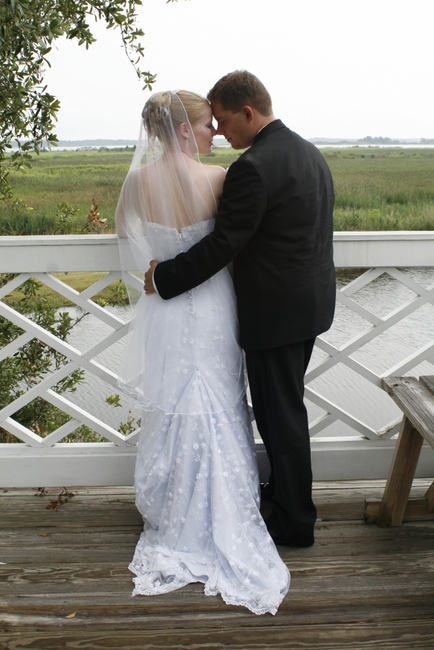 So happy anniversary my Love! Thank you for loving me and our children, for working so hard to provide this amazing life for us, and for growing and learning together throughout all these years as a couple. I'm so proud of us and I love you so much! I can't wait to see what the future holds! I love you!