Friends, family, and dearest sister of mine (who recently watched "Minimalism: A Documentary About the Important Things" on Netflix and is now intrigued by the idea of downsizing and simplifying), here is some unsolicited advice. If you are considering buying an "inexpensive" older house to downsize, save money, and live a simpler life, I have some words of wisdom for you.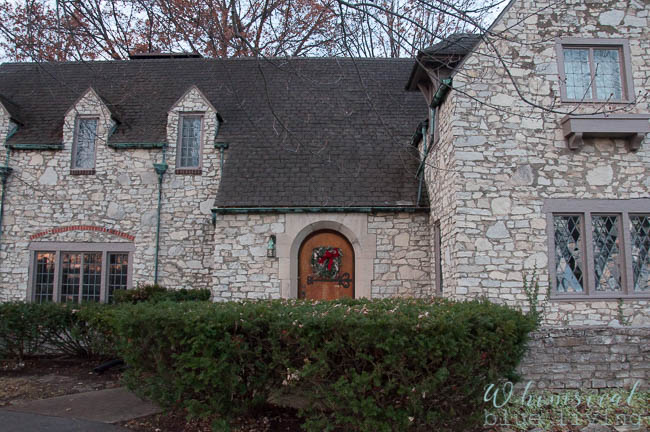 Friends, older homes are beautiful, inspiring, and romantic. They are also very expensive to maintain. Problems occur constantly and without warning, usually on weekends when it's hard to contact a plumber. Like a recent Friday night when a clogged toilet caused sewage to back up into our bathtub. Life in an old house with a toddler who is potty training and loves using toilet paper and a baby who delights in flushing random objects down the toilet is always an adventure! And of course, in our case, the plumbing problems happened around the same time that both cars broke down and needed work AND we were in the middle of having our plaster guy repair the walls and ceiling in our daughter's room. Because, you know, that's life. It's what we signed up for when we decided to restore a historic home. We've simply learned to keep enjoying our Friday night while we wait for the plumber to come out first thing Monday morning.
If you are looking to simplify your life and save money, please carefully consider the pros and cons of owning an older home that needs work before you make your final decision. For me, I absolutely love the character and charm of our older home, I enjoy the process of restoring it, and while no one loves sewage in their bathtub, I can deal with it. I'm willing to clean up the mess in order to live in such a beautiful and inspiring home. My love for this house far outweighs the messes, problems, and money invested in improvements. But I don't recommend this lifestyle for everyone. Friends, if you are looking to simplify your life and your finances, maybe you should be like my sister who, upon hearing about our exciting Friday evening, quickly reconsidered her idea to buy an inexpensive older home. She announced that she would live vicariously through us and our adventures in our castle while she continues to enjoy relaxing Friday evenings in her newer house.
If you're still not sure if you want to buy an older home, feel free to come over and clean out my bathtub. We can have a lovely chat about all the gross things I've had to deal with that I refuse to mention on the blog. Because yes, there are more examples. I just don't want to scare you away! Yet despite all the problems and projects, I'm still so incredibly happy that we live in our castle. If you choose to buy an older home, do it because you love it, not because you are planning to simplify your life and save tons of money. Also, if you do buy your dream older home, be sure to invest in some heavy-duty gloves, a huge collection of cleaning supplies, and have your plumber's phone number on speed dial. You're probably going to need them!
Be sure to follow Whimsical Blue Living on Facebook, Instagram, and Pinterest for inspiration (and no more poop talk, I promise!) Also, sign up for our newsletter to have an email sent to you every Sunday morning with all the posts from the week. That way you never miss a blog post!
Have a beautiful (sewage free) day!
Sandy