Fall is such a gorgeous time of year, and I love incorporating elements of the season into my home. Our 1927 stone tudor house is the perfect setting for fall decor. I enjoy decorating with items that can be used for Halloween and Thanksgiving, so I use lots of pumpkins and also incorporate the warmth of copper and touches of traditional fall colors into each room. As the weather turns cooler our family likes to snuggle under cozy blankets while enjoying a fire in our stone fireplace.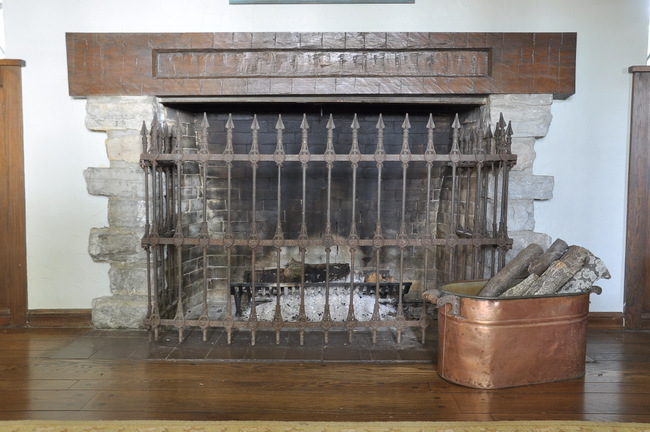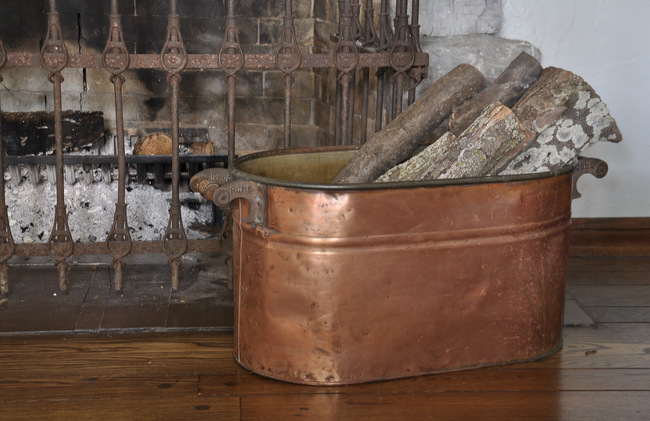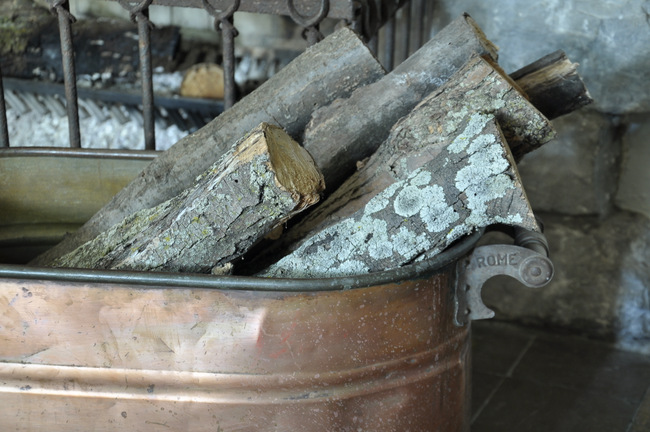 I found this antique copper double boiler in my Grandma K's attic. It was so dirty when I found it (and not the pretty green patina of copper, just plain old dirt). Luckily the owner of an antique store told me one of her favorite tips for cleaning up copper. She recommended using the cleaner Bar Keepers Friend, and with a lot of elbow grease the copper really shines! The iron screen is made from a vintage gate. It stays cool to the touch and the slats are wide enough for our kiddos to roast marshmallows!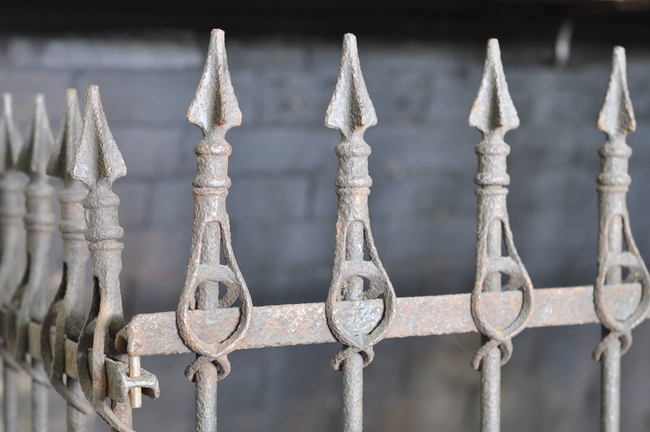 Texture is another fanstatic way to decorate for fall. With the cooler temperatures outside it is so cozy to grab a blanket and snuggle up with a good book. My husband and I found this old wooden ladder at an antique store. He liked it, so the kiddos and I surprised him with it for Father's Day a few years ago. Apparently I'm wild and like to live life on the edge. Taking a three year old and baby into an antique store is always an adventure! My son was so cute, as we were walking into the store he told me in his sweet little three year old voice, "Now remember Mommy, don't touch anything!" He may have heard that phrase a time or two in his life!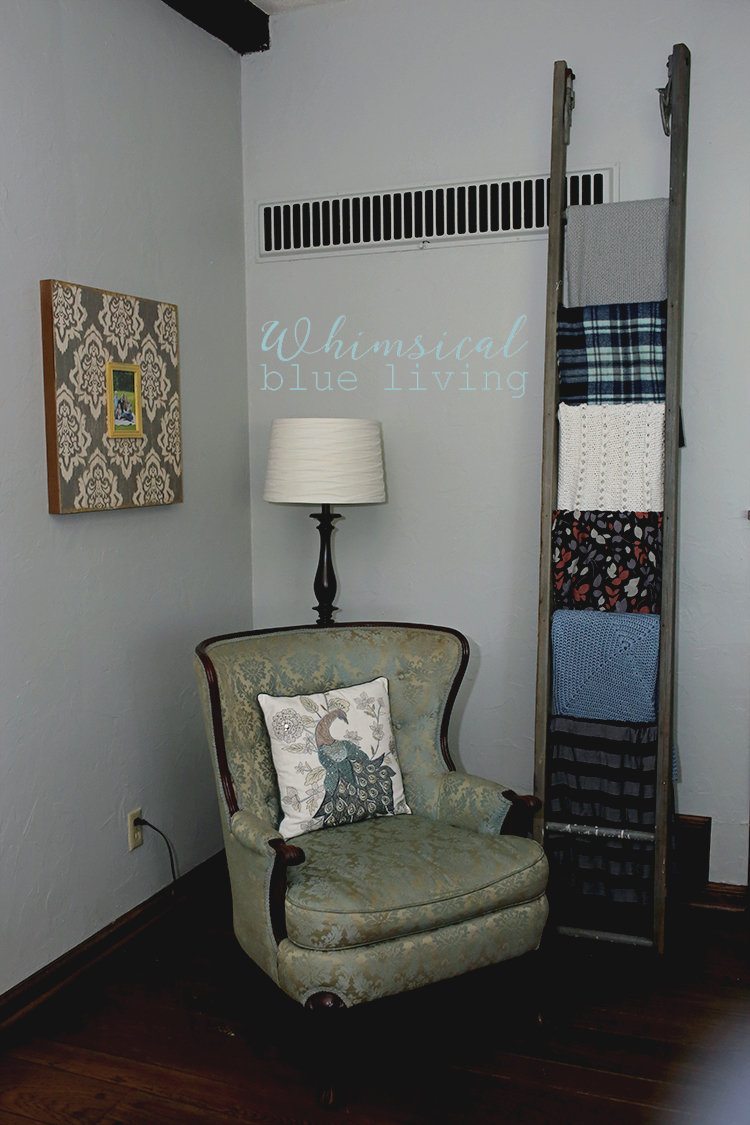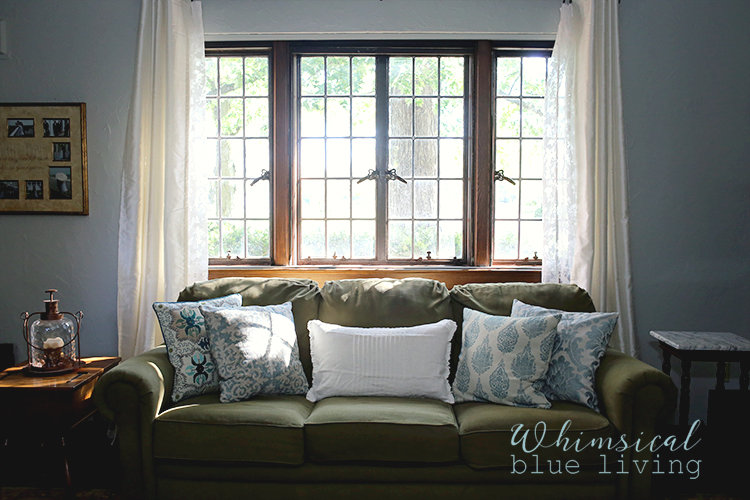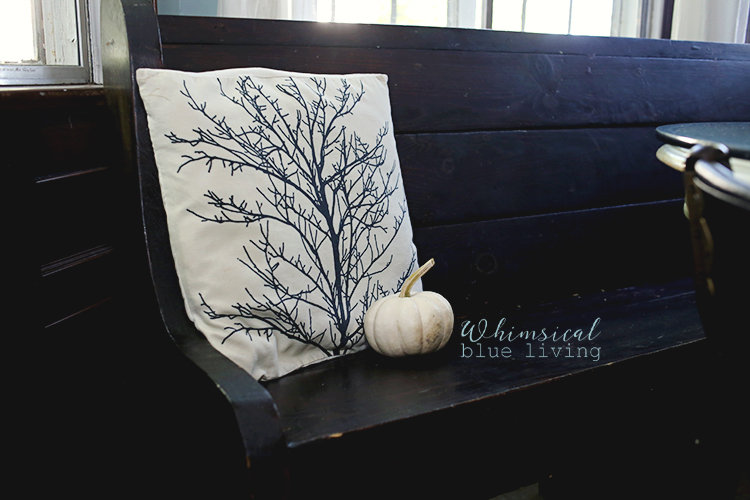 This cute little reading corner is a favorite of mine. The yellow chair and vintage trunk belonged to my Grandma K. I love styling the bookshelves for the changing seasons. I included several gorgeous pumpkins as well as art and touches of traditional fall colors.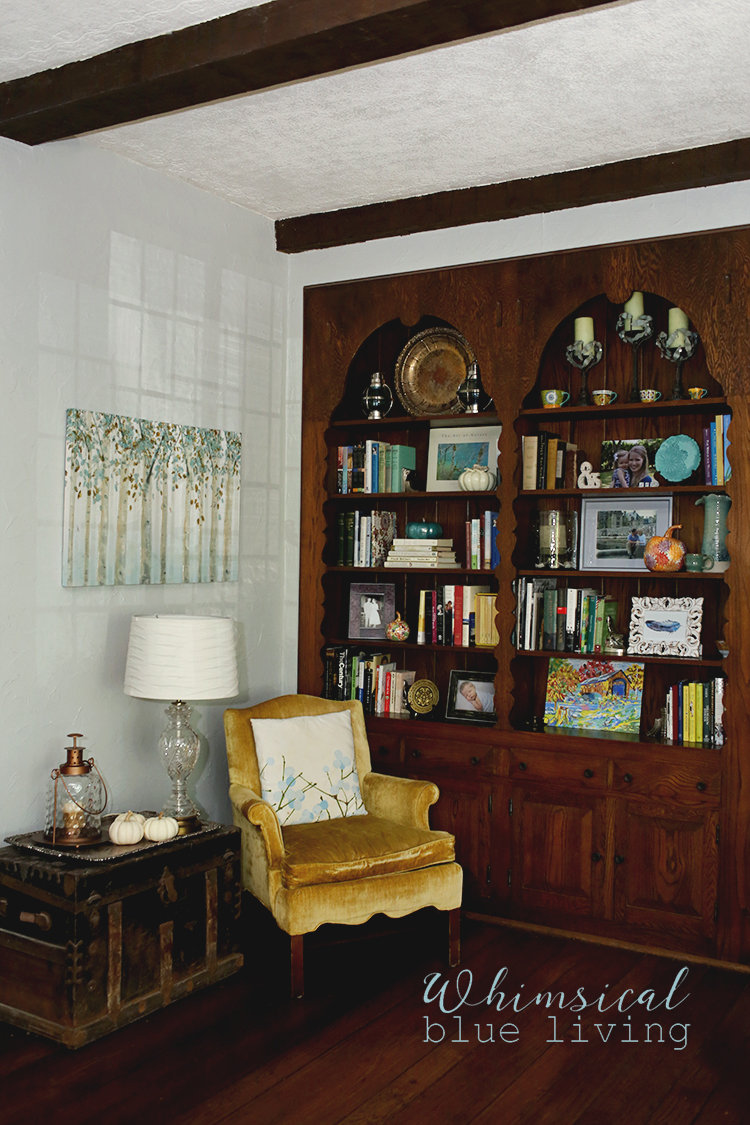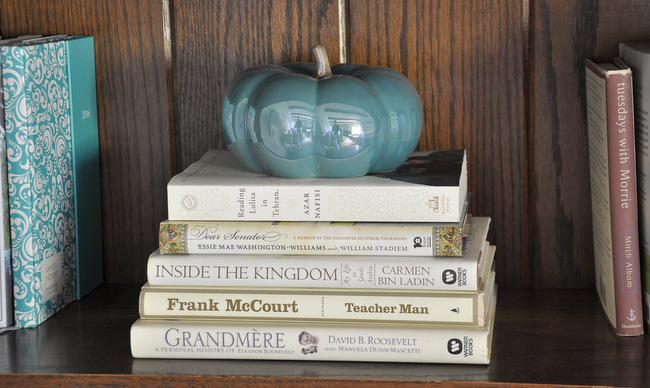 The kitchen is another one of my favorite rooms to decorate for fall. Our open shelves are perfect for mixing touches of fall in with our dishes and glasses. Having all those pretty items on display makes me smile every time I walk into the room!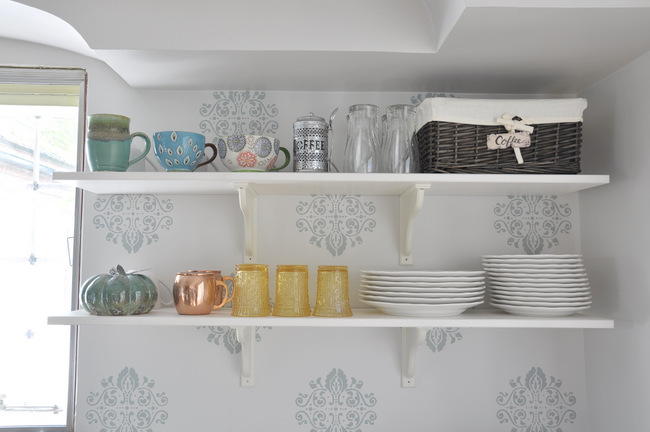 My husband bought me this beautiful blue glass jug on our recent anniversary trip. It has the year 1928 stamped on the bottom, which makes it even more special! And the handcrafted lace plate from the store Sugarboo & Co is simply stunning!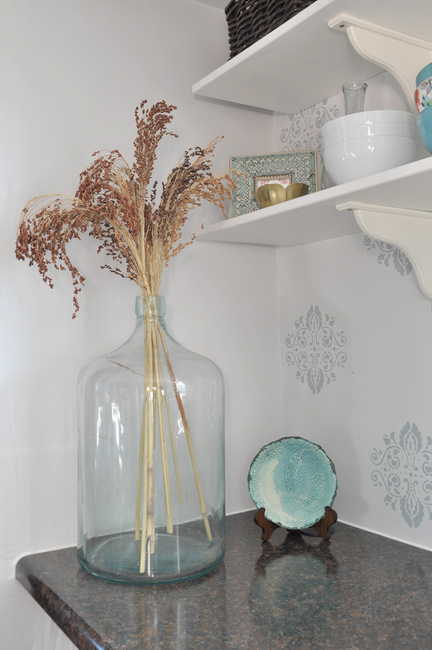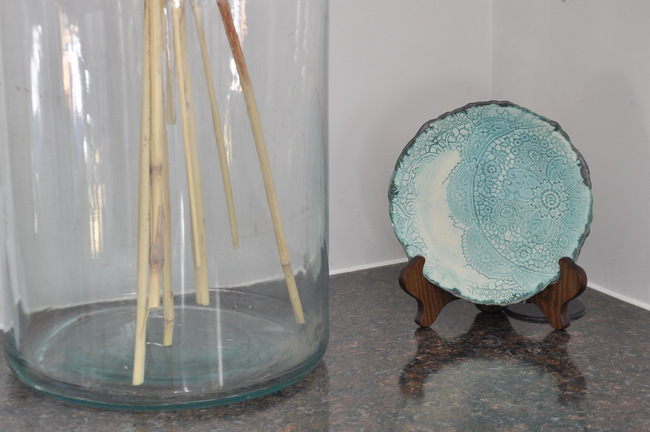 By storing my dishsoap in this blue glass bottle that I found at the ReStore and my lotion in this cute dispenser from Target I feel a little more glamorous while scrubbing all of my pots and pans. For fall I added this cute little copper vase that my husband and kids gave me for Christmas last year. By elevating the three items on a Target cakestand I can easily keep them within arms reach. Copper is one of my favorite metals to incorporate into my designs, and it brings such a lovely warmth to our kitchen.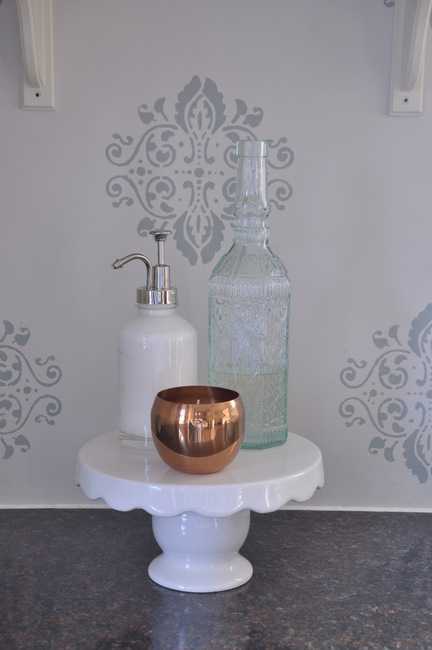 Thank you so much for joining me on our fall home tour today! I hope you enjoyed it and even found some inspiration for your home. Fall is such a gorgeous time of year!
Be sure to pin your favorite pictures to Pinterest so you can refer back to them later! And check out our vintage exterior fall decor here. I'd love to chat about how you bring the season of fall into your home in the comments below or on Instagram and Facebook!
Have a beautiful day!
Sandy