Hello sweet friends! We are rocking and rolling on our castle projects. Things seem to happen in spurts around here. Projects drag on for months and then all of a sudden things fall into place and the end is in sight! I'm so excited I can hardly stand it! Our house is really beginning to feel like "us" and I'm so inspired!
My husband and I have been working late into the night removing wallpaper in our daughter's room. You know, the wallpaper that we started removing last spring and thought we'd have down in two weeks. It turns out that removing wallpaper isn't fun and I can find about a million other house projects to do instead! And we've had a few set backs along the way (I'm looking at you, living room fiasco that almost ruined Christmas!) We also took down the drop ceiling in her room. It was made out of cardboard tiles and after consulting with our contractor my husband pulled the tiles down to reveal a plaster ceiling with the cutest curved edge! I'm thrilled! Discovering that beautiful ceiling has given me the motivation I needed to finish her room. It's going to be darling!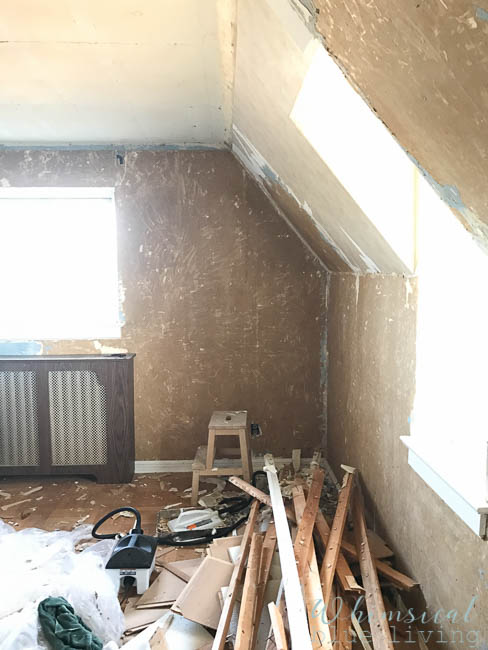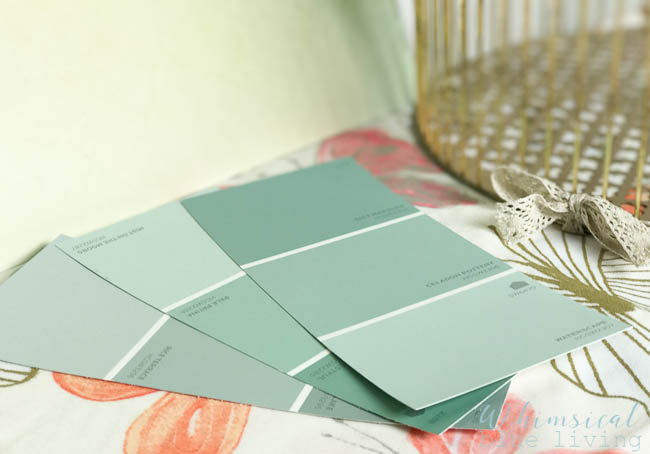 I'm also working hard to organize our home. It's been challenging over the last few years trying to keep things clean and organized. Our house is tricky because multiple rooms are always under construction. Sometimes we plan projects in advance and I can carefully pack up a room before we start construction. Other times we are surprised by an old house problem and we have to frantically move everything out of the way and get to work immediately. Often a situation that we think will be temporary turns into our new "normal" as projects drag on longer than planned, like our two oldest kiddos sharing a room while we work on our daughter's bedroom. We've learned to be flexible and patient as we make the best of things. And I keep a giant bag of M&Ms stashed in the pantry for the really hard days!
Now that we've lived in our house for a few years I have a better understanding of how we use our space. We're wrapping up several big projects and as we put the rooms back together I'm able to reorganize them and determine what needs to go back into a room, what can be stored somewhere else, and what can be donated or thrown out. It's a process that I enjoy because not only does our home look nice, it also functions so much better for our family! Life is so busy here that I want to simplify and organize our house in a way that is easy to maintain with just a small amount of daily effort. That way we can really focus on what's important in life. I'll be sure to show you the before and after pictures soon, as well as explain my process of organizing. I want to give my newly organized spaces some time to see if my ideas really work for our family. I'll keep you posted!
Life is exciting here at The Castle! There are so many projects and stories that I can't wait to share with you! Be sure to sign up for our newsletter so you never miss a post! And follow us on Facebook, Instagram, and Pinterest for more behind the scene pictures and stories. Thank you so much for sharing in our journey here at Whimsical Blue Living!
Have a beautiful day!
Sandy