Hello Friends! We're serious about desserts at our house. If I could survive on just sweets (especially chocolate) I would do it in a heartbeat! And my kiddos seemed to inherit my love of all things sweet. We actually do a pretty good job about limiting their sugar intake, but every now and then it's fun to have a sweet treat!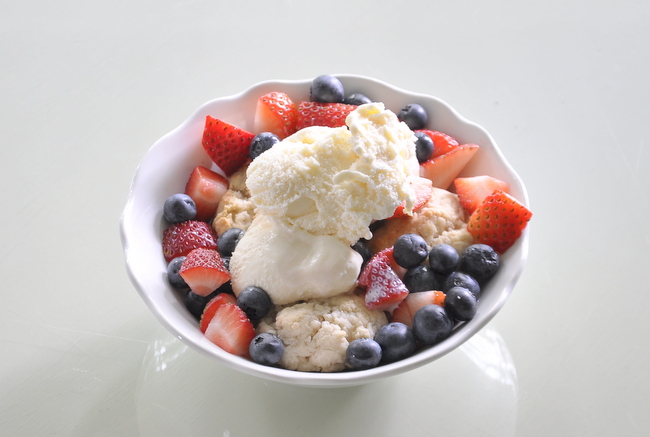 With all of the cookouts and parties planned for this summer, I wanted to share one of our favorite dessert recipes. It's a big hit with the whole family. And my favorite part is that my husband is the one who makes it!
You see, I have really good intentions when it comes to baking. I carefully follow the recipe and triple check my measurements. Yet somehow things don't always work out despite my best efforts. For example, recently I was making brownies for a family cookout. And by making, I mean that I opened the box of brownie mix, poured it in a mixing bowl, and added the water, oil and eggs. As I was stirring it all together I noticed something unusual. There were chunks of something dark in my mix. Curious, I checked the box to see if I had purchased chocolate chunk brownie mix. The box said the mix included chocolate chips, but these were shaped differently. So I pulled a chunk out and examined it more closely. I assumed it had to be a piece of chocolate, but it was really hard. Maybe it just needed to melt when I baked the brownies in the oven? Puzzled, I began to pour the batter into the pan and scraped the sides of the bowl with my spoon. That's when I noticed something funny. The spoon was an odd shape. I cleaned it off and instantly saw the problem. Little pieces of my plastic mixing spoon were breaking off and falling into my batter! Horrified, I threw the batter away and scrambled to find something else to take to the family gathering, vowing in my best Scarlett O'Hara Gone With the Wind voice, "As God as my witness, I'll never use plastic mixing spoons again!"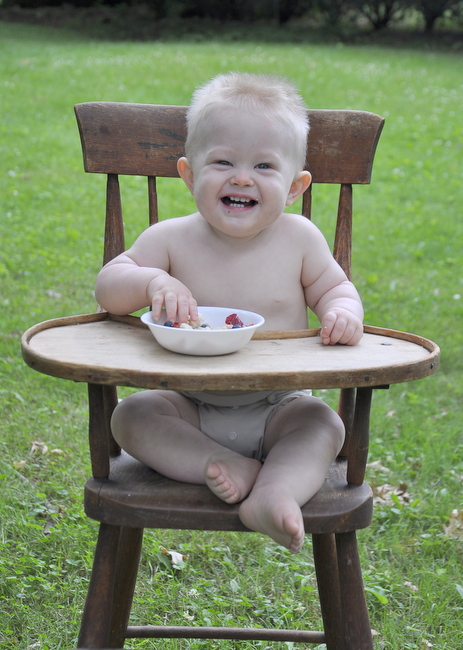 Baking is just not my strong point. I've learned to embrace this reality. I gladly pay people to create the birthday treats for my kids' parties, and I always volunteer to bring store bought items like drinks and veggie trays to family gatherings. It's just better for everyone! My husband, however, is actually good at baking things (he gets that talent from his mom), so when he has the time he makes things for our family. One of our favorites is his strawberry shortcake recipe. He originally found the recipe on the side of the Bisquick box and over the years has modified it slightly. It's delicious, refreshing, and perfect for summer! The bonus is that it's patriotic in colors, so it's also a great dessert for the 4th of July!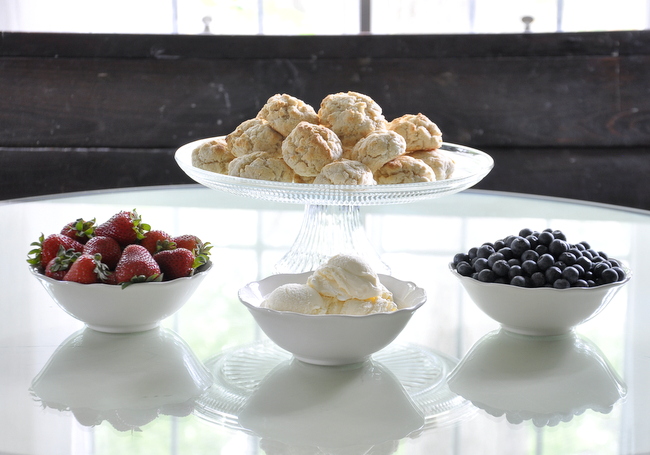 Without further ado, my husband's delicious strawberry shortcake recipe!
Strawberry Shortcake:
2 1/3 cups Original Bisquick mix
½ cup milk
5 Tbsp sugar
1 ½ Tbsp butter, melted
Vanilla ice cream
Strawberries
Blueberries
*Preheat oven to 425 degrees. In a mixing bowl, stir the Bisquick mix, milk, sugar and butter together until they form a soft dough. Place spoonfuls on an ungreased cookie sheet (we like to use a baking stone). Bake 10-12 minutes or until the shortcake is golden brown. Allow shortcake to cool. Serve topped with ice cream and berries. Enjoy!