This has been an exciting month of projects around here! One of the biggest changes to happen to Cordelia the Castle is our exterior paint makeover. I am loving the new color on the wood trim and stucco! Every time I glance out the window or pull into the driveway I smile. This project has been on my wish list for our house since we moved in, and I'm thrilled with the results!
We knew when we bought our house two years ago that we would have to paint the wood trim around the windows. Over time the weather had worn away the red paint and the bare wood was exposed in places. The wood was still in good shape, but it needed to be repainted to protect it from the elements. We knew it would be a big job. We have tons of windows, plus all the wood and stucco that create the tudor look on our house. We considered doing the work ourselves, but ultimately decided for the sake of time to hire a painter. I happen to love painting but my husband does not, and we are both so busy right now it would have taken us forever to finish all of it. Plus neither of us had done exterior painting before, so we wanted to make sure that this project was done right. A friend recommended a local painter to us, and he and his team did a fantastic job! We are so pleased with their work and love the transformation of our home.
The red paint color that was on the wood before fit the historical time period of the home, but personally I wanted a color that blended better with the stone. My favorite features of the house are the stone exterior and copper gutters and downspouts, and now those are the first things my eye is drawn towards. It's funny how much a paint color can influence you. Now every time I pull into the driveway it feels like our home. That, my friends, is a wonderful feeling!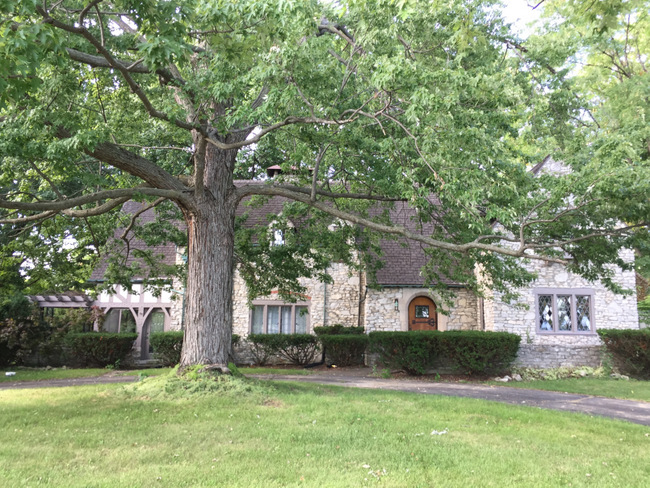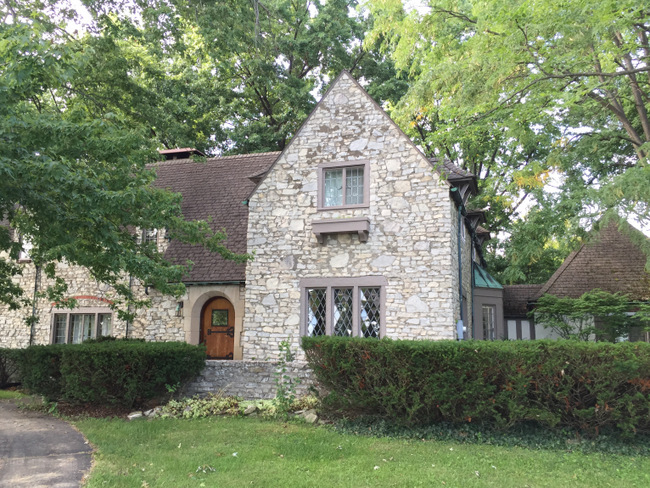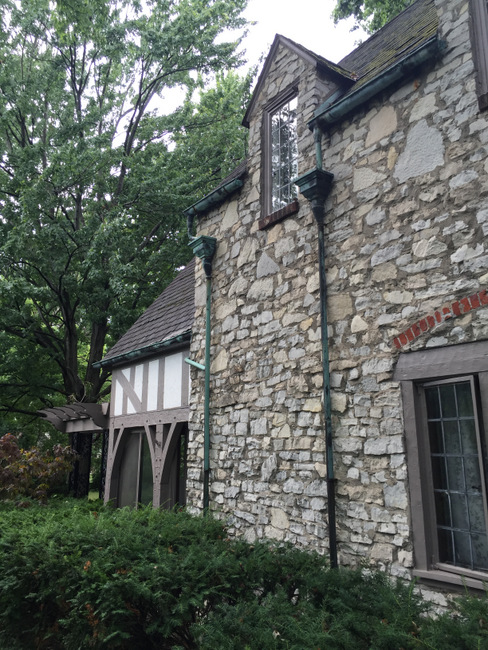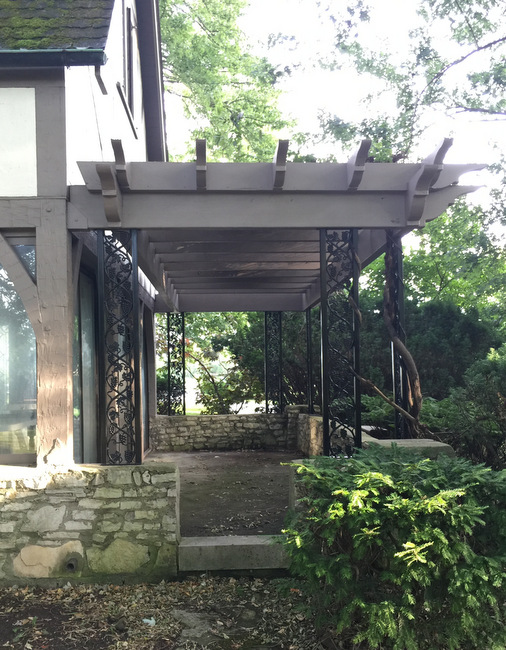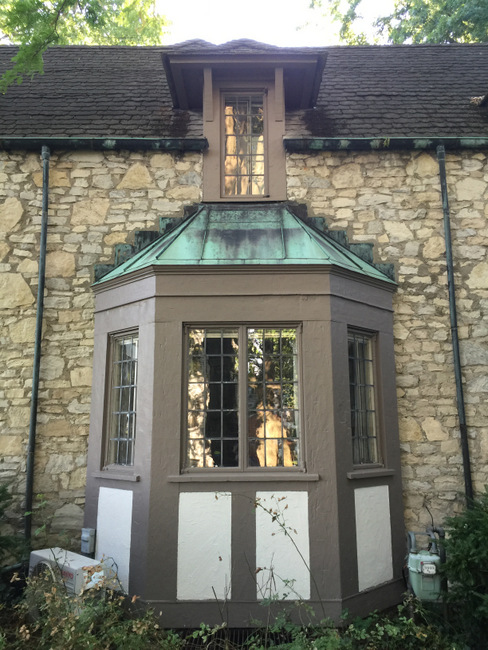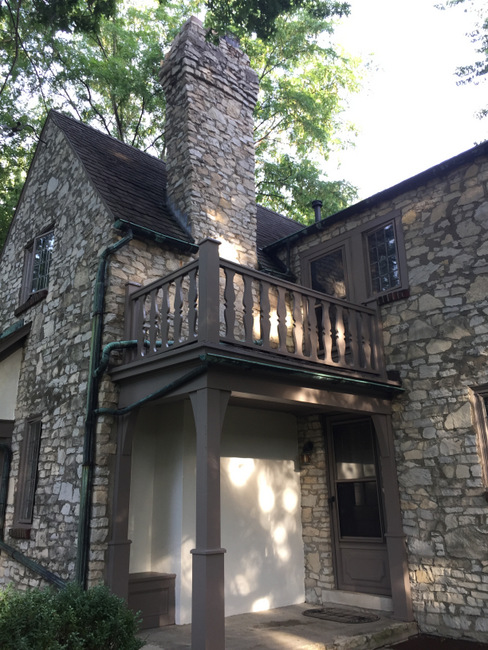 We've spent so much time over the last two years working on the inside of the house, I'd like to focus a little more on the outside. Now I can't wait to do some landscaping and add flowers to the window boxes! I always have such good intentions when I buy plants, but I don't have a green thumb. Any suggestions for plants that are easy to keep alive? Should I add any new plants this year or just start planning for next spring? I'd love to hear your thoughts! Find me on social media by clicking on the gray icons below, and be sure to sign up for my newsletter to get emails with the latest updates from our little castle!
Have a beautiful day!