We celebrated my sweet girl turning three this weekend! I can't believe it! When I was at the store picking out the numbered candle to put on her birthday cake I had to think long and hard about what number to buy, and I checked with my husband when I got home just to be sure I remembered it correctly. Parent of the Year Award right here! She is one of those kids whose soul seems older than her age. When I think of her I think of strength, both in body and soul. I'm amazed at how tough she is. When she falls she gets right back up and tries again. She is fearless! She is also feisty, free spirited and genuinely kind. And she loves with all her heart. I adore her!
Three is such a fun age because she is old enough to be excited for her party, yet young enough to still let me help guide her towards theme ideas. She had a few interesting suggestions. A Princess Leia Ballerina Party theme was a contender for a while. But once I suggested a Butterfly Garden Party she was thrilled!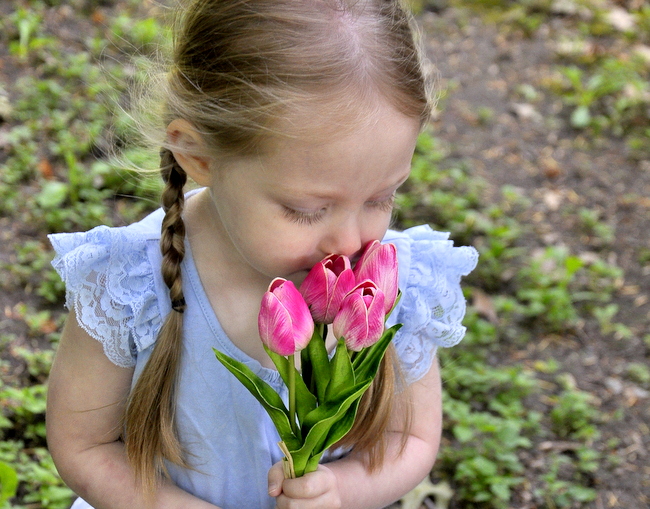 Planning birthday parties is one of my favorite things. Celebrating each of my children with a party created specifically for them based on their interests and personalities is so much fun! The best ideas occur to me when I'm busy doing something else. I love dreaming up creative ideas while washing dishes and changing diapers. I always try to keep a few of the party details a surprise to add to the excitement of the day. For this party I envisioned creating an atmosphere that felt like an outdoor garden, complete with butterflies flying above amongst white fluffy clouds and flowers all around.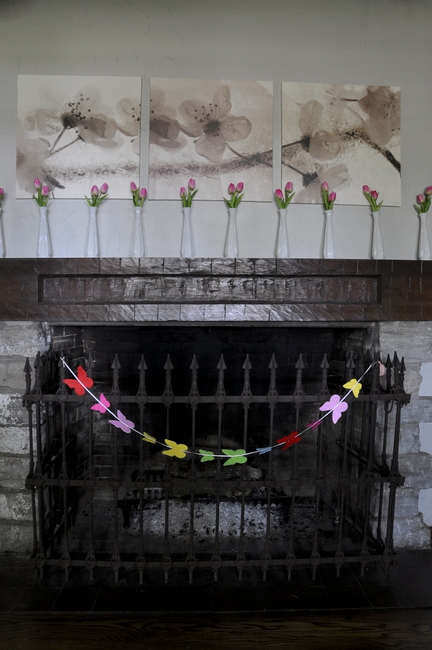 I found this entire collection of white vases at a thrift store for $1.00!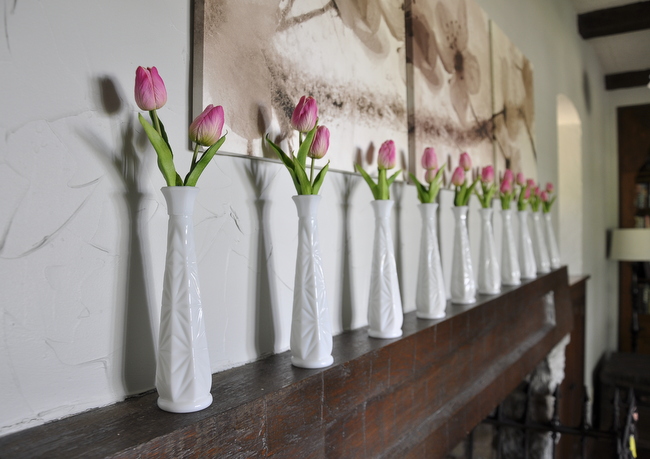 I was tickled to find the cutest butterfly garland at Target. Target is my happy place! I bought several of the garlands and plan to also use them to decorate her room.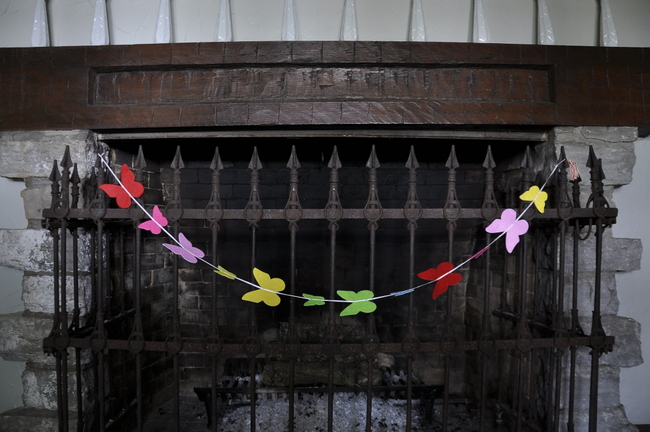 When my daughter woke up the morning of her party and saw the butterflies floating overhead amongst the white fluffy clouds she gasped and looked around in amazement. Then she gave me a big hug and squealed, "Thank you, Mommy!" The joy on her face and excitement in her voice made all the effort worth it.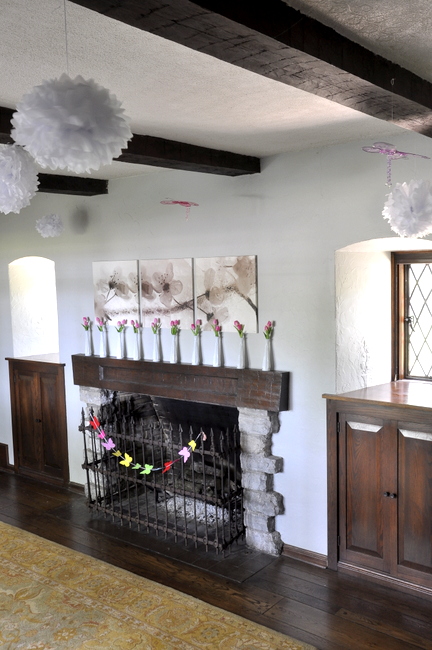 All the kids got to take home a little butterfly as a party favor (also from Target).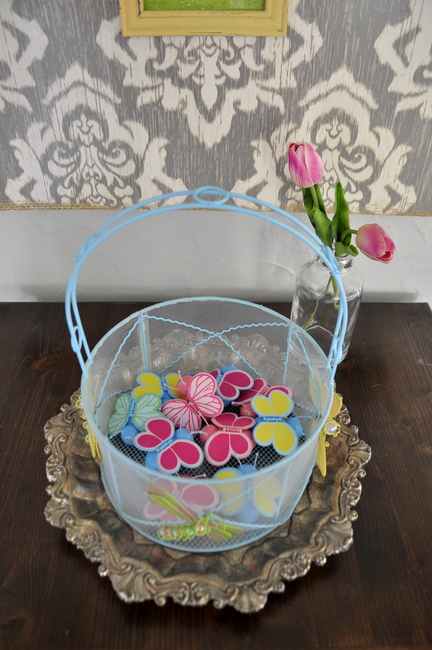 My sister-in-law makes the most amazing cakes! I enjoy planning parties and creating magical birthdays, but baking cakes is not my specialty. Her cakes are works of art! I found the butterfly cake toppers and cupcake wrappers at Hobby Lobby (as well as the butterfly and cloud decorations that we hung from the ceiling).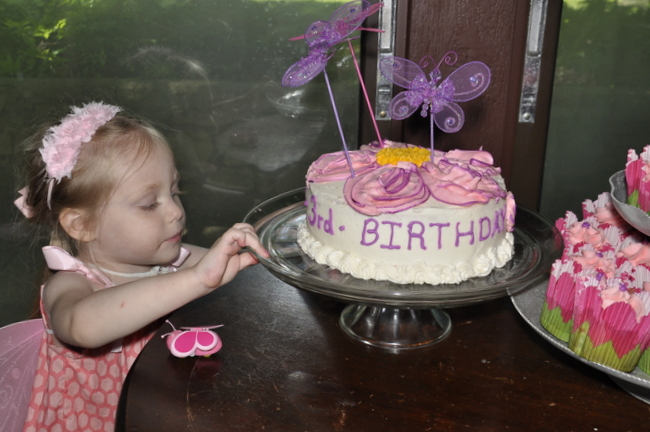 The weather was absolutely gorgeous, so we played outside for most of the party. My daughter loved being a Butterfly Princess. So much cuteness!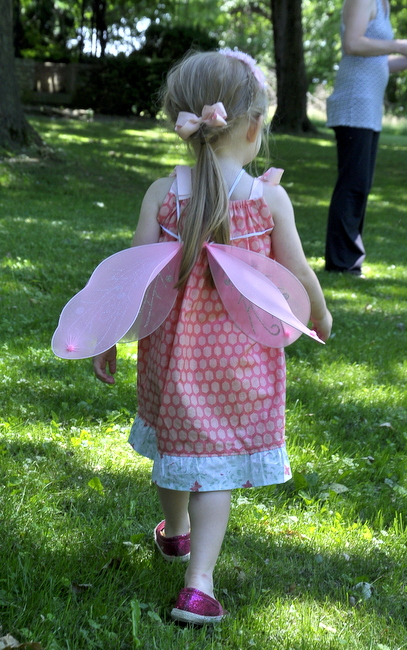 These ribbon twirlers (also from Target) were such a hit with the kiddos. They ran through the gardens with the ribbons streaming behind them and danced in the sunshine. It was such a joyful day!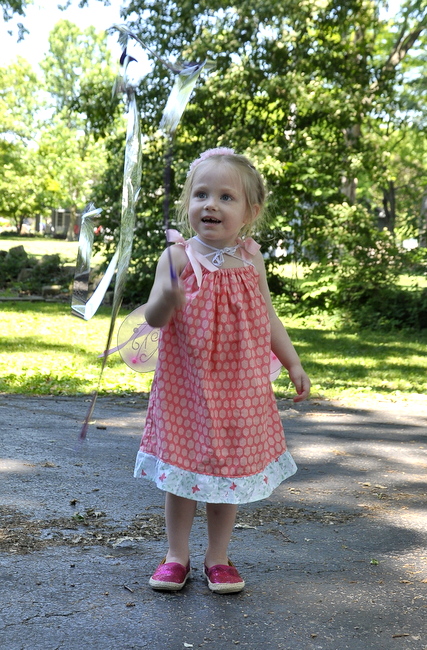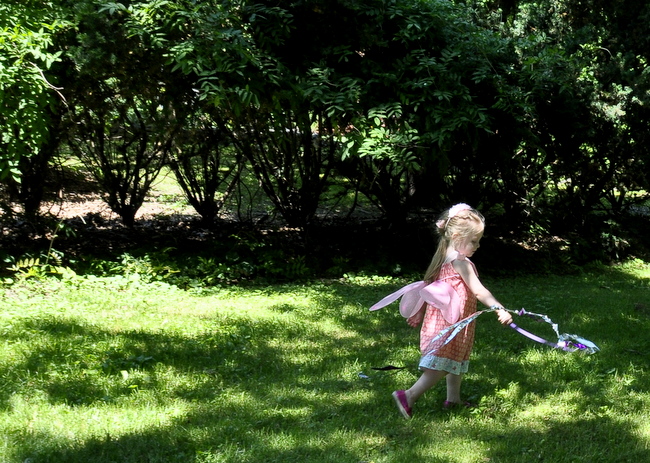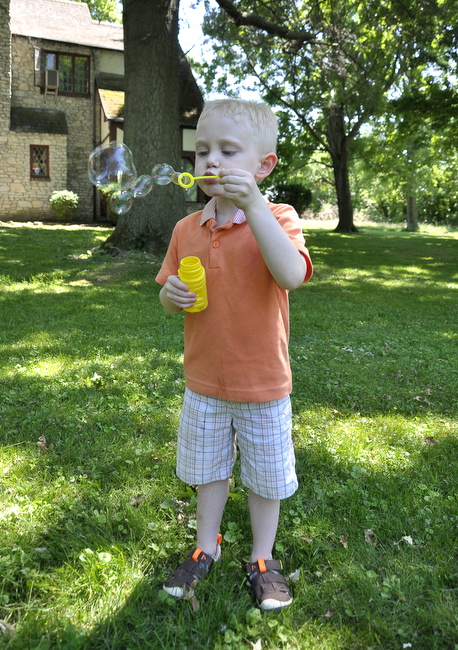 It was such a magical, whimsical party!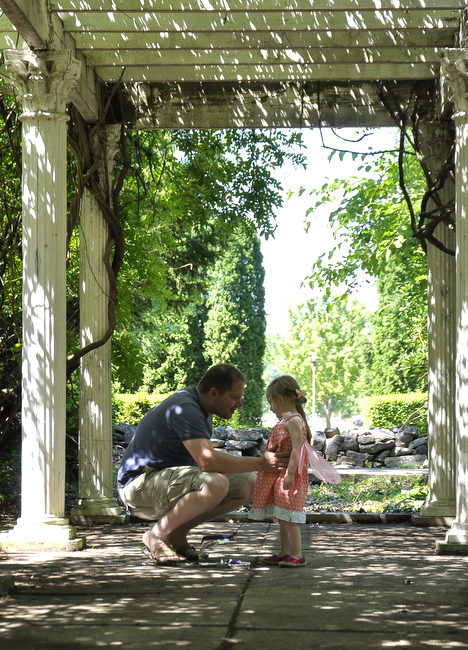 Happy Birthday to our sweet, imaginative girl! We love you!